What is an Airbnb Super host? What is the difference between a host and a Super host? Is it just one more little shining badge beside the host's profile? What do you need to do, become one of them? Is it hard to become a Super host? Keep reading.
What is an Airbnb Super host?
Airbnb Super host is an honour given by Airbnb to hosts who provided exceptional experience to guests. Airbnb launched the Super host programme in October 2014, 85,000 hosts had been granted Super host status at the end of 2015 worldwide. In Edinburgh, there are approximately 1,400 Super hosts out of 3,800 active hosts in May 2017, which is about 37% of all hosts. Airbnb does not limit the size of its Super host community, as long as you (the host) meets the requirement, the Super host badge will automatically be added onto your Airbnb host profile.
Why should you become an Airbnb Super host in Edinburgh?
But why bother becoming a Super host on Airbnb? Isn't it just getting a little cute badge beside your profile picture? Of course not. There is so much more! On average, Super hosts in Edinburgh are possibly earning 50% more on Airbnb compared to normal hosts, as it shows a stronger signal of trust and exceptional experience is guaranteed to your guests. Moreover, Super hosts will receive Airbnb priority host support online as well as by call. In addition, you as a Super host will be more recognisable to your potential guests thanks to the Super host search filter on Airbnb and a boost of your listing's ranking. The benefits of being a Super host is pretty appealing even without mentioning other perks such as $100 USD (~ £78 GBP) travel coupon and exclusive event invitation by Airbnb, etc.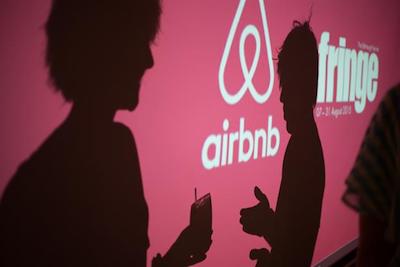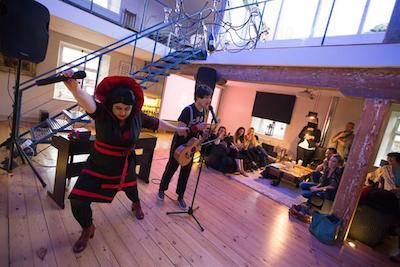 How to become an Airbnb Super host in Edinburgh?
Now you understand the best part of being an Airbnb Superhost, we should talk about how to achieve this accolade.
Literally, the goal could be achieved when you meet the four requirements by Airbnb. 1) have got at least 10 bookings a year; 2) 90% guest response rate; 3) 80% five-star reviews; 4) no booking cancellations.
● At least 10 bookings
To be honest, this is not a high requirement. Edinburgh is a holiday destination for domestic and international visitors, it's not surprising Edinburgh became 9th most expensive Airbnb city. As long as you have an eye-catching Airbnb listing title, professional photos of your property, a genuine host profile picture with a smiling face, and of course provide excellent experience to your guests, you are already half way to achieving Super host status. With the help of advanced technologies such as pricing optimisation to achieve the maximum occupancy with possible higher income, at least 10 bookings for a year can be easily achieved.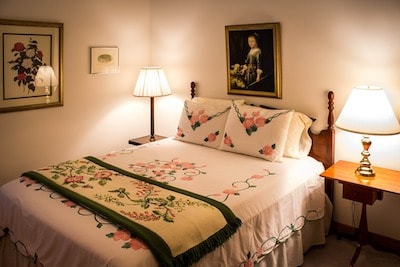 ● 90% guest response rate
Reply to every single reservation request by your potential guests. It is not essential to explain the reasons for rejection in detail because you have no obligation to accept all requests. Your rejection or acceptance doesn't affect your response rate. It is advantageous to offer all your guests 24/7 guest support.
● 80% five-star reviews
80% of the reviews you receive should be five stars across six sections: Accuracy, Communication, Cleanliness, Location, Check In, and Value. Show the uniqueness of your Edinburgh property, such as located in the city centre/quiet countryside, a lovely garden, recently refurbished, close to desirable landmarks etc. Be honest and never over promise. To acquire an all five-star rating, provide something extra but very affordable to your guests. For instance, Scottish tartan cushion on your sofa, a few shortbread and local brand teabag for your guests to enjoy upon arrival. You can't underestimate the positive impact these little treats will have on your guests and highlights which will boost your Airbnb income. Last but not least, encourage your guests to leave you wonderful reviews by giving them your review of them first!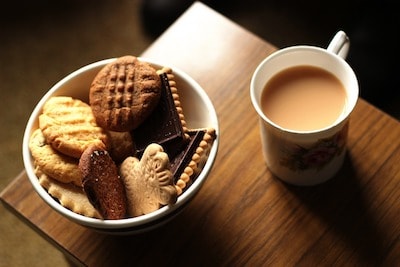 ● No cancellation
Being prompt to booking requests but at the same time, don't rush to accept but change your mind and cancel it later on. In general, reply to any request within 24 hours would be reasonable and won't harm your response rate.
Be superb, be a Super host in Edinburgh!
You should now have a better idea what is an Airbnb Super host, its benefits, and how to become one in Edinburgh, one of the most visited cities in Europe. Pass The Keys can help you be a great host and achieve your goal quicker without any hassle. In the meantime, why not do a Free Assessment to see how much you could earn from your Edinburgh property? If you have any questions about hosting in Edinburgh, contact us on 020 8050 2818.