Renting out a holiday home is an excellent way to make passive income. With so many people travelling and preferring unique homes over hotel experiences, now is the perfect time to get into renting out holiday lettings in the UK.
You have the property, and you have the drive to succeed. The only thing you're missing is a plan around holiday let management.
Renting out your home may be a form of passive income, but there's nothing "passive" about the work that goes into running it. A lot of different things need to be considered to run a successful holiday home.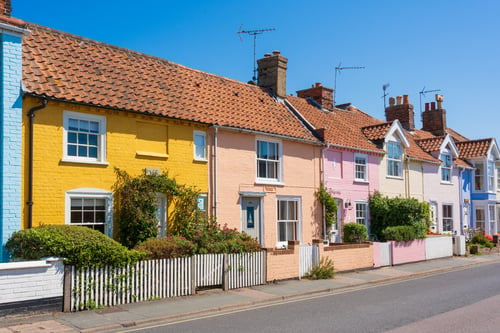 If you're new to the world of professional holiday cottage management and Airbnb hosting, we have a few tips that can help make things easier on your end.
Employ a Full-Time Manager
Running a vacation property can be a full-time job, and unfortunately, many property owners don't have a lot of time to devote to the practice. Managing things on your own can be difficult. Luckily, the right holiday let company can make managing your property much easier and efficient.
A property manager takes the guesswork out of running a holiday let. They already know about best management practices, and they'll be able to do what it takes to set your property up for success.
You never know when an emergency will pop up at your property. You're already busy with your own things, so you'll want to ensure that you have someone you can rely on to handle whatever comes up.
Invest in Interior Design
Adding a fresh coat of paint is only a basic form of maintenance. If you want to market your rental and get plenty of holiday-goers through your door, spend some time on interior decor.
Want to know something that every successful Airbnb and other holiday cottages have in common? It isn't location; it's ambience and style. People flock to well-maintained and stylish homes year-round. It may seem small, but having a holiday let that looks great in photos can do a lot to boost your numbers.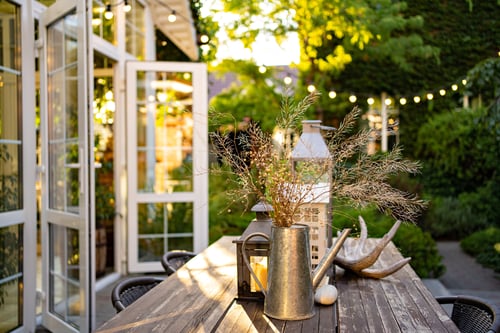 Interior design changes can be impactful, inexpensive, and relatively simple to do on your own. Take time to read up on interior design trends, and be sure to take plenty of pictures to showcase your new look.
Prioritise Customer Communication
In the world of holiday rentals, the customer experience means everything. Even the nicest lets in the most popular areas won't last long if people have a bad experience with who they're renting from. That's why it's important to make customer communication a pillar of your strategy.
Whether you're handing things on your own or are using a holiday let agency, make sure that you invest in making timely communications with people staying on your property. Make sure that people have everything they need and that any questions are answered in a timely manner.
Also, be sure to pay attention to any holiday lettings reviews you receive. Whether you receive glowing reviews or negative ones, responding to them shows that you're engaged and care about what people think.
Focus on Listings
Visibility is everything in the holiday let management world. Even the best-maintained properties need to invest in a little marketing to ensure that many people know about what they have to offer.
We talked before about the importance of investing in interior design. Make sure you also take plenty of pictures to show your property at its best. Take pictures at multiple angles to showcase rooms, and be sure to let in plenty of sunlight!
Make sure to have your listings on the most popular holiday sites, but look into other ways to promote. This is where the help of a great property manager can come in handy. They'll know about the best sites to list on and how you can ensure that your property gets some attention.
Hire Reliable Cleaners
There's nothing that makes for a worse holiday than arriving in a dirty rental. Cleanliness is more important than ever for travellers. A few crumbs on the counter or a hamper with dirty linens may be okay for your personal home, but it's unacceptable in your rental.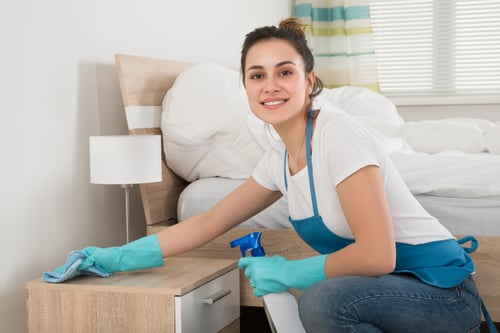 A local cleaning company can ensure that your property is returned to its pristine state once guests leave. We're not talking about someone that can give things a once over. A stellar company should have no problem emptying and disinfecting the fridge, washing and changing linens, and refilling important supplies like paper towels, toilet paper, or dish soap.
A good cleaning company can also be your key to ensuring that nothing goes missing and that important belongings aren't damaged. Set everyone up for success by making an inventory of all of the important items on your property. This makes it easier for the team to look for damages.
Think Like Your Guest
You've just arrived at your holiday let, and you're ready to get settled so you can start enjoying yourself. What's the first thing you're going to do?
Some people will immediately look for the wi-fi password. Others are going to look for cleaning supplies. Hungry guests may immediately start looking for the best food delivery in the area.
One of the keys to successful let management is to anticipate your guest's needs. When you think ahead and focus on what they want/need, you create a better experience for guests and lessen the possibility that they'll need to reach out for help.
Greet guests with a list of must-know facts to make their stay even more comfortable. Better yet, send that list in a friendly text or e-mail, so they're set up for success before they even arrive.
Holiday Let Management the Right Way
As you can see, managing your holiday home is going to take a little more work than you may have thought. Luckily, there's a company that can help ensure that you and your renters have the best experience possible.
Our holiday let management services provide the best of both worlds. We have the knowledge and passion of local people combined with the support of a national network. We provide end-to-end management services that will give you the peace of mind you deserve.
Learn more about us and reach out so we can come up with a solid plan for managing your holiday cottage.