Tourism in Yorkshire is booming! Not only do York's historic attractions continue to achieve record-breaking numbers of visitors, but also Hull's activities as the UK's City of Culture have driven millions to the UK county, boosting its tourism industry to new heights.
Yorkshire is the largest county in England. Stretching from the North Sea coast deep into and over the Pennine Mountains, and from the River Tees to the Humber and further south inland. Encompassing empty moorland and crowded conurbations, the county offers a distinct opportunity to experience the many environmental, historical, and cultural landscapes of England's wild north.
In the centre of Yorkshire lies the ancient city of York, surrounded by ancient walls, filled with historic attractions and relics of York's past as a great Roman and medieval city. The jewel of York's attractions is York Minster. The Minster, officially named the Cathedral and Metropolitical Church of St Peter in York, was built over the course of 250 years, between 1220 and 1472. Before its creation, the site was home to a Roman fortress, followed by several different Christian churches, the first dating back to 627.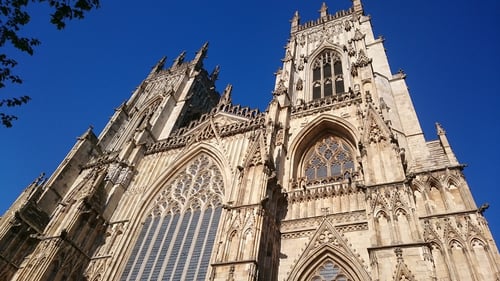 In 2017, York Minster received almost 692,000 visitors - the highest volume ever recorded, 13% more than it received in 2016. This earned them the 51st place in the Association of Leading Visitor Attractions' annual survey of its top 237 sites in the United Kingdom. Expressing the county's excitement, the Very Reverend Vivienne Faull, Dean of York stated, "It is a great privilege to welcome so many visitors from all over the world and we are grateful to them for making the Minster one of the UK's "must-see" destinations last year."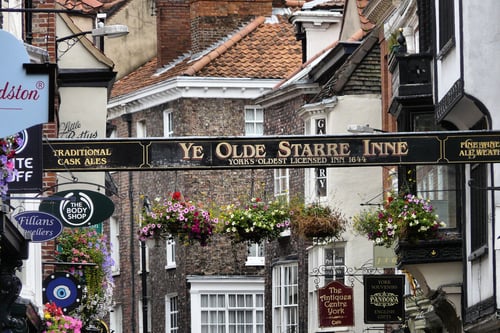 Also in 2017, Hull was named the UK's City of Culture, and throughout the year hosted many cultural events, including ballet, exhibitions, debates, festivals and films. The activities put on by Hull attracted more than 5 million visitors. This brought in £220m in investments, supporting the creation of 800 new jobs. Not only has this increased the financial gain for the Yorkshire tourism industry, but it has also significantly increased participation in arts and culture and created new confidence in the region.
As one might expect, with so many tourists flooding to this northern county, the demand for affordable short-let accommodation has significantly increased. Following the trend nationally and globally, tourists are turning away from traditional hotels for a more integrative experience, choosing to stay in short let accommodations from platforms like Airbnb, Booking.com, and HomeAway. In particular, York's Airbnb occupancy rates have never been higher. For a 2-bedroom flat, occupancy can be as high as 77% during high season, yielding earnings as much as £2,900 per month.
For local York property owners, it is the perfect time to enter Airbnb UK's York market. Short-letting on short let platforms like Airbnb can skyrocket property income. Compared to typical long term lets, short term lets on Airbnb can charge a high nightly rate, increasing total revenue by as much as 100%.
Unfortunately short-letting your York property on Airbnb can be a huge hassle. There is tons of laundry, daily check-in and booking management, and the worry of crazy guests and property damage.
Luckily, Pass the Keys, a new breed of property management company focusing on Airbnb and short let properties now offers comprehensive services that remove all the work of running an Airbnb, whilst still maximising occupancy and income. An expert of the short let market, Pass the Keys, gives property owners the peace of mind that their investments are successfully performing and their homes are well-maintained.
Interested in maximising income while minimising hassle? Check out Pass the Keys, UK's leading tech-enable Airbnb management company.