With more and more people enjoying staycations, finding the best UK locations to explore is essential.
Whether you are looking for a modern city break with shopping and nightlife to keep you entertained, a relaxing country getaway, or a traditional holiday to learn more about the history of a particular town or city, you will be able to find the ideal getaway.
From the north of Scotland to the south coast of England, the UK is packed with interesting and beautiful places to visit. One city you might not have thought about and has a whole host of reasons to visit is Lincoln.
If you have ever asked yourself, "why visit Lincoln?" keep reading for some of the top reasons why you will fall in love with this stunning cathedral city.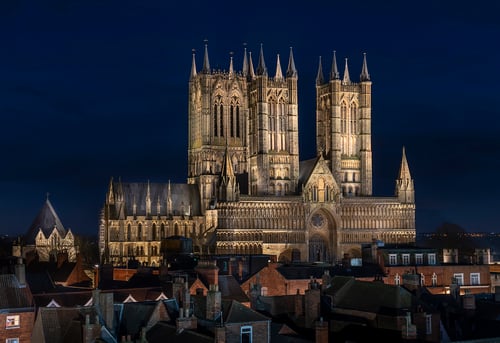 The History of Lincoln
Historic Lincoln is a fascinating place and one worthy of any city break. There are many fantastic historical sites that you will want to include in your trip, including;
Lincoln Cathedral
From 1311 to 1549, Lincoln Cathedral held the title of the world's tallest building. The limestone building is a beautiful place to visit, and you will be able to enjoy the Gothic architecture, stained glass windows, and the famous Lincoln Imp that the city's football team, Lincoln City FC, has adopted on its badge and as a nickname.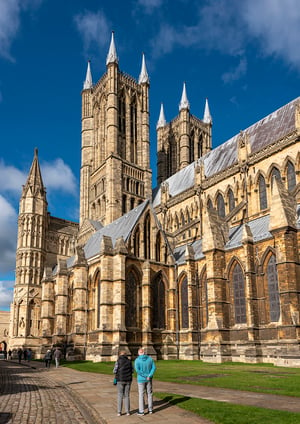 Lincoln Castle
Found in Lincoln's cathedral quarter, the Castle and Castle Hill is a must for visitors that want to explore more of the city's rich history. Make the most of the picturesque cobbled streets surrounding it before visiting the castle itself, which commands excellent views across the city.
The Lincoln Trails
The best way to learn about any city's history and secret stories is by enjoying the walking tours and trails. Lincoln trails take in the Roman history of the city, the 1217 battle, the George Boole trail that lets you know more about the life of the famous mathematician, logician, and philosopher, the aviation trail, the Brayford architecture trail, the medieval wall walk, and the Jewish heritage trail.
Things to do in Lincoln
As well as enjoying a rich and storied past, Lincoln has a lot more to offer its visitors. You will be able to get more information from the visitor centre about things to see and do, including;
Steep Hill
Located in the Cathedral Quarter in the city centre, Steep Hill offers some of the city's best pubs, cafes, and quaint architecture. Lincoln shopping options in this area are also worth exploring with a fantastic range of independent shops.
It is called Steep Hill for a reason, though, so you may want to make the most of the cafes and restaurants to catch your breath, or maybe stop into a pub or two for refreshments!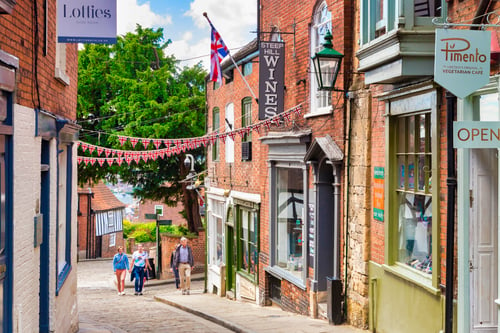 Museums
For award-winning culture, you will be able to take in historical and art exhibitions in the Museum of Lincolnshire Life, International Bomber Command Centre, RAF Scampton Heritage Centre, Lincolnshire Road Transport Museum, the Victorian Prison, The Collection Art Gallery, and much more.
Gardens & Parks
Suppose you like to enjoy a bit of nature. In that case, you will love the surrounding countryside, and the city's beautiful parks and gardens include the Arboretum, Doddington Halls and Gardens, Hartsholme Country Park, and Whisby Nature Park.
Staying in Lincoln
You will have a great choice of accommodation when visiting Lincoln, from luxury to budget hotels, B&Bs, lodges, campsites, and Airbnb options.
If you have a property in Lincoln and are interested in renting it out, take a look at our fantastic professional co-hosting Airbnb services - the only of its type in the UK.
Our full cover service takes the hassle out of listing, handovers, and guest support. As well as listing your property on Airbnb, you will have the option to feature on other sites like Booking.com and Expedia.com to help boost your occupancy rates.
For more information, simply fill in the contact form, and we will be able to let you know how we can help and how much you can expect to earn from renting your Lincolnshire property.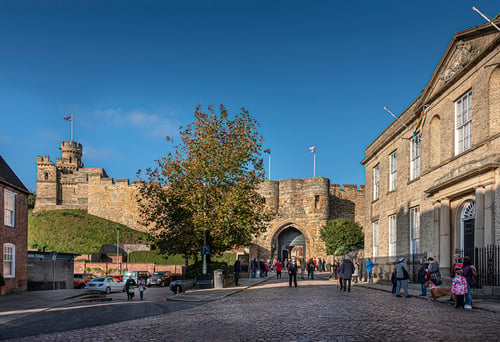 In Conclusion
Lincoln is, without a doubt, an underrated city break with so much to see and do. You will be able to enjoy the peaceful Lincolnshire countryside, enjoy some retail therapy when you shop the city's High Street, visit the UK's oldest bridge, and sample the rich history that Lincoln Castle and Lincoln Cathedral have to offer.
Lincoln city is perfect for younger or older travellers alike, and regardless of what budget you are on, you will be able to find the ideal accommodation to suit your needs.