The Edinburgh Airbnb Opportunity
Pass The Keys is now live and operational in Edinburgh! We've been operational in the city for some time now and since our launch, we've really enjoyed working in the Scottish capital. We realise that for many owners looking to short-let their property in Edinburgh, it can often be confusing or even a little intimidating. So we've put together a guide to short-letting in the city, what you can expect and what you should be aware of.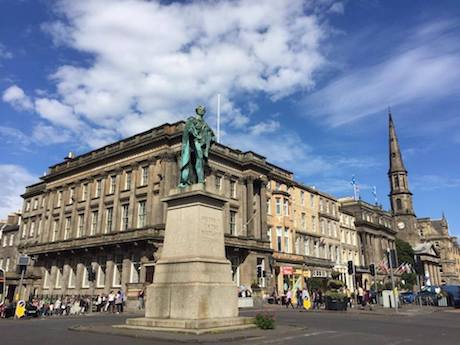 Festivals And Events Across The Year
Edinburgh is a heaven for art and culture lovers. As you know, the demand to visit the city peaks during the summer, driven by festivals such as The Fringe Festival, Edinburgh International Festival with world-class shows in the city and attracts millions of tourists. In winter times, Edinburgh is well-known for its vibrant and exciting Hogmanay New Year celebration, sees nearly 80,000 visitors and drives high occupancy across the festive period.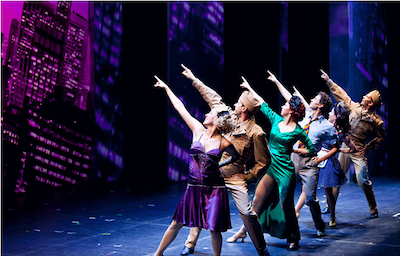 For the remainder of the year, Edinburgh also has many other great art and cultural events. The main festive season starts from April with Scottish International Science Festival till Hogmanay New Year in December. The high frequency of world-class and international events makes Edinburgh a truly year-round tourist destination and an attractive city to short-let.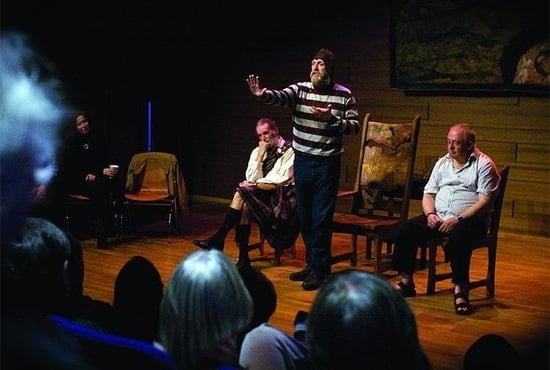 Stable Demand From Business Visitors
Besides a festival city, Edinburgh is also a business city for international conferences. It is the most popular UK city for hosting international meetings after London. The accommodation need for business travellers across the year helps your Edinburgh Airbnb maintain a healthy occupancy rate. So months like January to March, you will also benefit from corporate visitors.
Top Hotel Occupancy In Europe
Guest demand for "Edinburgh Hotels" gives us an indication of likely short-let demand. From June to September, the hotel room occupancy rates were above 90% in Edinburgh. The average occupancy was 82% in 2016. Clear peaks but also strong year-round demand with only slight dip after Christmas and New Year in January.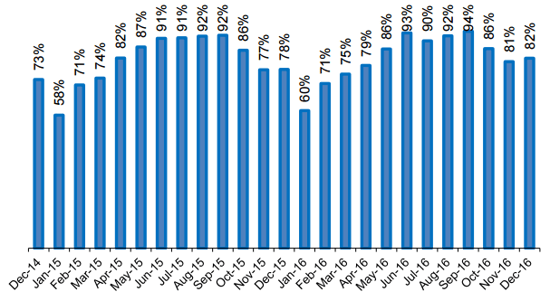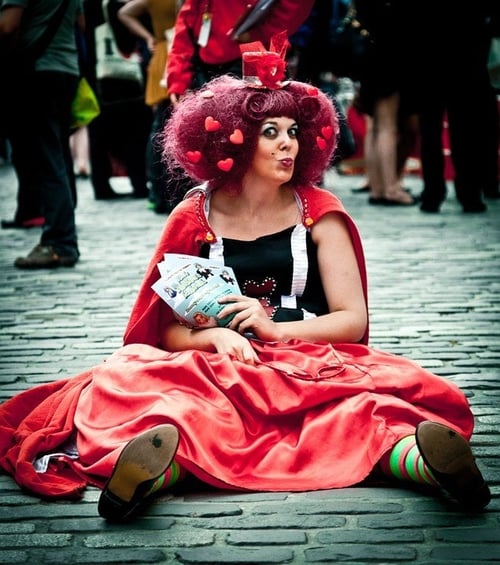 Increasing Demand For Edinburgh Airbnb
As the graph below shows, demand for Airbnb in Edinburgh has grown strongly over the last few years and peaks in the summer. Although the Airbnb demand follows a seasonal pattern, the general demand sees a clear increase year by year. In July 2016, it peaked at almost 90% of the demand of Edinburgh Airbnb. Another interesting peak was captured in January 2017 which was usually a low season period in the past years. Enjoying a good start at the beginning of the year 2017, we look forward to more significant growth in the rest of the year.

Postcode Breakdown
For each Edinburgh postcode, we've given an overview of things to bear in mind when it comes to short-letting a property in one of these areas.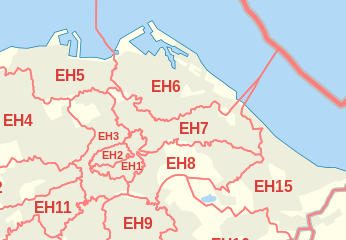 | Postcode | Overview |
| --- | --- |
| EH1 | EH1 Encompasses 'Old Town' and central Edinburgh, great for taking in all that the city has to offer and great for those guests who want very central accommodation. Popular with tourists and within walking distance of popular attractions in the City. Expect higher nightly rates in this area thanks to its convenience for guests. |
| EH3 | EH3 is central and includes both Stockbridge and West End areas of the city, which are both popular with visitors to the city. Only a short walk to the city centre so remains popular with tourists. |
| EH6 | Slightly further out from the city centre but with good transport links to central Edinburgh. Properties to the north of EH6 are closer to the waterfront and thus are more popular and can command higher rates. |
| EH7 | Covers a large area of the city but homes in this area tend to be in quieter residential areas a little further out from the city centre however have good transport links. Larger homes in these areas can attract larger parties and thus higher nightly rates. |
| EH9 | Relatively central location and so a popular area for tourists to stay. The area itself has quite a bit going on and so is a great place for guests to stay. |
| EH11 | Covers a large area of the city however areas such as Stenhouse and Haymarket are very popular and can be closer to the city centre. Other areas such as Sighthill and Calder are a little further out and so will have lower occupancy and appeal to tourists. |
| EH8, EH15, EH2 | These areas tend to be more commercial than residential but homes here are well located to the main tourist attractions and city centre so can perform well. |
Don't Wait - Get Started Today
Being a historical city with numerous festivals and activities, it is not surprising Edinburgh is 9th most expensive Airbnb city. No matter you are already a host on Airbnb in Edinburgh, or you are looking to start your Airbnb hosting journey, Pass The Keys will help you achieve your goal. In the meantime, why not do a Free Assessment to see how much you could earn from your Edinburgh property? If you have any questions about hosting in Edinburgh, contact us on 020 8050 2818 or find out more here and in our blog.