What is short-letting a property?
Short-letting properties have increased in the past few years in England alone through shared economy platforms. Short-letting tends to do be any property you let contracted within or under 6 months, however, they usually end up being a few days, a few weeks or a few months. In today's world, people are always looking for hotel alternatives, especially popular amongst millennials who are looking alternative and more affordable ways they can spend holidays whilst still being able to enjoy all the perks, such as wifi, tv and basic amenities. The UK shared economy market has definitely risen in the past few years especially in London (according to Airbnb statistics.)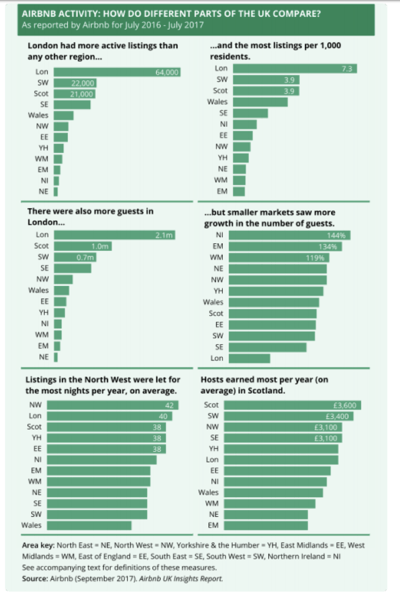 Source: Airbnb Citizen, Airbnb UK Insights Report, September 2017
Pros of short-letting
As Airbnb is one of the most used online sharing economy platforms, becoming very popular attracting students, professionals, and even families, people are looking into staying at a private property as they believe it would provide them with more comfortable experience than staying at a hotel and more likely at an affordable rate. Professionals are using platforms like Airbnb to go on quick business trips. The application process to be a host is usually quick, which makes it easier rather than long-letting your property. There are many differences between short-letting a property and long-letting a property and you find that out here.
If you have a property vacant and you're thinking about renting out a property, it is best to consider short-term letting as one of your options as one of the great things about short-term letting is that that you can charge up to 50% more due to convenience and the work involved (cleaning, laundry etc), you also have to take on considering the fact that your property may be vacant between the tenancies. One of the useful areas to have a property to short-let is an area where transport facilities are available, restaurants and maybe a few tourist attractions, therefore it is important that you invest in a property where all those things are accessible, it would be best to look into property investment for short lets.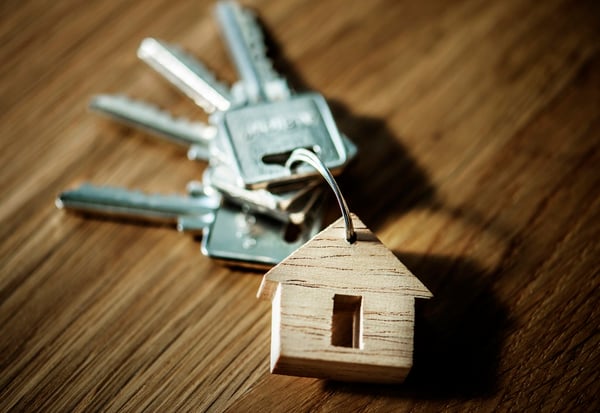 Cons of short-letting
However, short-letting depends on what area your property is in, understanding the law of that area is important as it will depend on how long you can let your property out for. An example of this is London, and its 90-day rule, where properties can't be let out on Airbnb more than 90 days of occupied nights per year. Another con is the fact that the short-letting is very hands-on compared to long-letting. If a problem arises, more than likely the landlord/property owner will need to solve the problem right away such as, if there is a problem with check-in, keys, or the property in general.
Property management
For landlords and property owners, the pros definitely outweighs the cons, but how to go about is the real issue.
As mentioned before, short-letting does require some very hands on tasks and constantly making sure your guests have full support, cleaning your property regularly, making sure they are comfortable with their stay. However, there are ways to avoid all that hassle with the right property management company. Pass the Keys offers you many services such as providing linens, 24/7 guest support and cleaning, we also provide hotel style toiletries so you can get the highest possible income for your property. Whether you're in London or the other 10 cities we operate in, you can find out how much you can earn for your property on our website.