In the post-Covid world, tourists want more than just a bed and a pleasant view. They're looking for properties that offer a home away from home. As domestic travel continues to dominate the tourism sector, destinations are limited and accommodation type is more important than ever.
Short term rental trends are dominating the travel industry and it certainly looks like it's going to stay that way. The pandemic has changed everything but it's had the most profound impact on travel. After nearly two years of persistent lockdowns, the world has finally started to open up and everyone is getting excited about booking those long-awaited holidays and weekend breaks.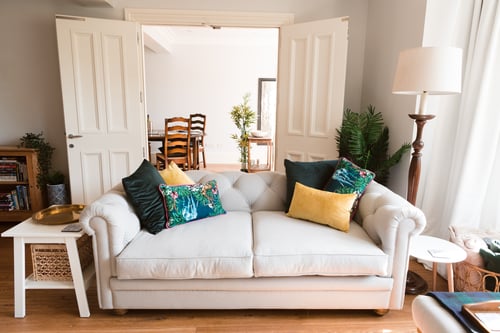 In 2021, short-term rental summer bookings outperformed pre-COVID numbers in the UK, and many of these short-let stays were even longer than before the pandemic.
People are looking for authentic, real and memorable stays and hotel accommodation is no longer fit for purpose. Tourists want to stay somewhere that makes their trip feel special whether it is a campervan or a cottage with a hot tub and firepit on the outskirts of a forest.
Private accommodation such as short term rental properties limits contact points with other guests and staff, especially if the rental property offers contactless check-ins. For cautious tourists who are desperate to travel again but want to decrease their contact risk, non-hotel accommodation is likely to remain attractive in the future.
Short letting is a good option for those who are leaving their home for an extended period of time. There are several reasons why an increasing number of people are now finding that they are not spending much of their time in their permanent place of residence. Work commitments, travel, lifestyle changes or even a family separation or bereavement can all be driving factors for people who find themselves taken away from home.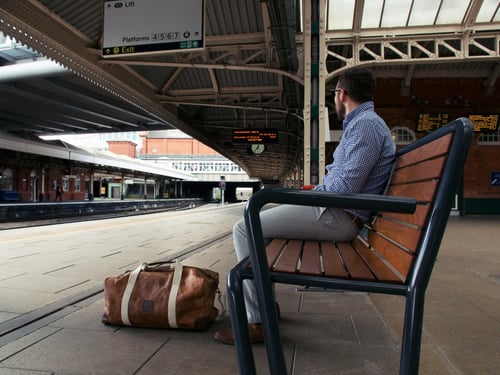 Covid has changed so much about travel for good, and while hotels will always have their place in travel and tourism, private accommodation is becoming guest's first preference, which makes it an exciting time to become a host and turn your property into a short let.
During the pandemic, self-contained accommodation (with individual kitchens, remote working options, contactless check-in etc) skyrocketed in popularity for social distancing reasons, and continue to enjoy plenty of bookings.
For several years now, the short-term rental market has been steadily gaining on the hotel sector, particularly since Airbnb was born and the pandemic has only sped up this race.
What does this mean for homeowners looking to capitalise on this change?
Property managers and property services have adopted smart innovative technology solutions to imitate hotel quality service for their short term letting guests.
A major shift that has occurred over the past year has been the work-from-anywhere trend. As our lives have adapted to the pandemic, remote working has suddenly become a reality for many employees.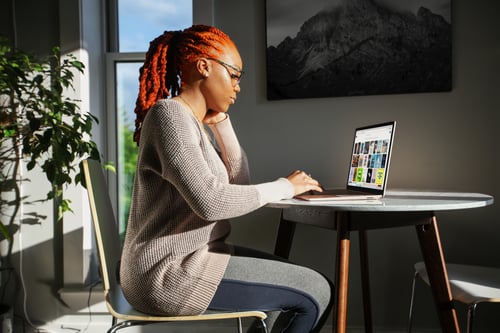 A majority of office workers want to work remotely over two days a week on average. This new working pattern is dramatically changing for the future, as there will be a new breed of digital nomads wanting to rent short-lets and work in locations all over the world.
We are no longer tied to one location and will see more and more properties turned into short let rentals. Some workers may also demand short-lets once a month as they drop in and out of locations to meet with remote teams in 'hub' office spots then go back to their own homes.
The Short-let Scene in Nottingham
We have seen this rise in many cities like Nottingham, which offers business travel with being a key business hub midland location. The city has excellent nightlife and offers great tourist attractions such as the famous castle and caves and fine dining restaurants. Nottinghamshire offers some enchanting 'staycation' breaks across Sherwood Pines Forest Park giving visitors the true Robin Hood experience. The city has all-year-round festivals and activities which will help short-let properties generate bookings all year round.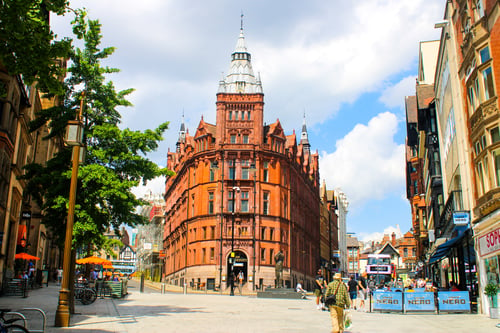 One of the biggest advantages of a short let for people who leave their property vacant for a few months of the year is that it provides a welcome source of additional monthly income to help cover any mortgage costs and bills. From a security perspective, there is also an added reassurance and peace of mind that someone is occupying the property and taking care of it.
You will also find that the added convenience for tenants in need of short term accommodation means that we are able to command a higher price for rent rather than with some longer-term tenancy agreements.
One key strategy is for owners and managers to hand over the responsibility of operations and services of short-let properties.
Partnering with experienced, technology-enabled, 24/7 professional hospitality solutions providers is an effective way of operating more efficiently and cost-effectively. By handing over essential processes such as channel marketing, distribution and guest communications to all-in-one tech platforms, owners and managers can be sure that these are looked after.
Pass the Keys Nottingham can take the hassle and stress away by turning your property into a short term let and increasing your rental income today.
If you have a property in Nottingham and would like to begin your short let journey, give us a call on 0115 647 0289 or visit https://www.passthekeys.co.uk/nottingham/