Popping into the local for a pint or a tasty Sunday lunch is all part of a fantastic breakaway, and Exeter has plenty of options for visitors to take advantage of. It's part of what makes the city perfect for short stays and getaways.
With the colder weather coming in, and the days getting shorter, a good, traditional pub is a priority for those eyeing up their next Airbnb stay.
The question is, which ones are the cream of the crop? No holiday home management agent worth their salt should be relying on Trip Advisor reviews. The only way is word of mouth from a trusty source. Being locals ourselves as well as frequent pub visitors, we can provide top-notch recommendations for all your guests.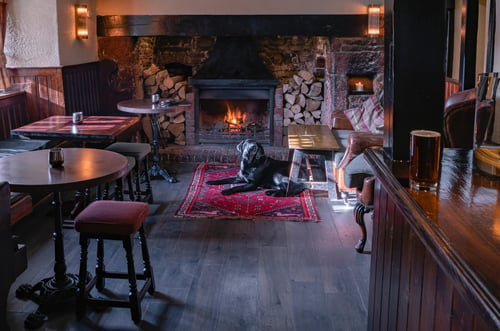 We have diligently worked our way through the best Exeter, and the nearby villages have to offer to provide our top 5. It's a tough job, but someone has to eat and drink it.
5. The Swan's Nest.
This pub has been around for a while and yet often gets overlooked. Perhaps because it's a little out of the way without anything much nearby, but give it a try and you may be surprised. It has a large beer garden with a great play area for children, and the food is a classic carvery. This makes it ideal if you have little ones who can't sit still - you can feed them quickly and then let them play, whilst you enjoy a beer or two with your dessert. Win, win.
4. Circa 1924.
You may not think of this classy restaurant first off when your roast cravings set in, but you may be surprised to know it actually serves up a strong contender. Beautifully presented in that fancy restaurant stack kind of way, this is certainly a feast for the eyes as well as the belly. Their Sunday lunches are expertly cooked, although it isn't served with ALL the trimmings, so if you're after something a little more traditional, this might not be for you. Extra points for the 'nose to tail' approach and the relaxed fine-dining environment.
3. The Huntsman, Ide.
Small but perfectly formed, this pub is one for the traditionalists. Wood-burning fires, hunting decor and regular locals are features that cement the village pub atmosphere. The veg is good, but you won't find anything out of the usual. Perfect roasties, tasty gravy and well-sized portions are the highlights here. If you're looking for a meat induced food coma, you won't be disappointed here.
2. The Fat Pig.
If you didn't know this pub was here, you certainly wouldn't stumble upon it. Tucked away in a hidden nook of the city, The Fat Pig provides a roast that is big on flavour as well as being big on supporting local produce. These guys aren't just the cool kid on the block, they really know how to serve up a perfectly cooked piece of beef, and their fondant potato is the best around. There are a number of real ales on tap and they have a large array of interesting non-alcoholic beverages for the sober crowd; how could you go wrong? They also have a low waste policy and are very dog-friendly - sometimes difficult to find in a central eatery.
1. The Ley Arms, Kenn.
It may not be quite in Exeter itself, but the nearby village pub is famous to most Exeter folk for their stunning food, friendly and knowledgeable staff and the beautiful historical building itself. Of course, they use local suppliers and can cook a mean Yorkshire, but where they stand out is the sheer variety. There's a choice of 4 types of meat and a decent vegetarian option, a multitude of veg including their moreish cauliflower cheese, all cooked to perfection.
They're more than happy to provide jugs of gravy if that's your thing and if you can't decide on what to have, you can even get their ultimate trio of meats. There is enough space to accommodate the whole family, heck the whole street if you wanted, yet it still feels cosy and welcoming. A great wine and beer menu to wet your whistle with and homemade puddings to die for. We'd certainly say it's a worthy winner.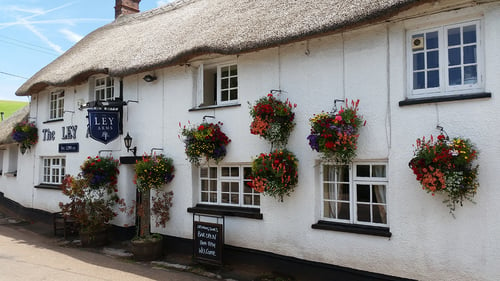 Honourable Mentions
The Oddfellows - Of course the food is great, and they would normally feature in the list, but the owners have recently moved onto pastures new, so we can't be sure the experience is going to be the same. Although we are sure they have left it in capable hands
Winslade Manor Restaurant - a grand affair that certainly has the minerals to be rated one of the best, but the price point is just a little more than we would like. This one is certainly a place to go for something special, we just think it's more an evening affair.
There we have it, an honest and reliable run-down of the finest Exeter and the surrounding area has to offer on the roast front. It took a lot of trial and error, but we do insist on doing a thorough job, and this applies to every aspect of our service.
So if you're looking for a short letting agent that provides the gold standard, get in touch to find out how we can help make your property work for you or visit our website at www.passthekeys.co.uk/exeter
- Natalie & Oliver