Managing a holiday or short-let property can be incredibly time-consuming. Not only that, but issues always seem to arise at the worst possible time (5pm on a Friday anyone?)! Did you know that it takes approximately 40 hours per month to run an average holiday property? Why not take back your most precious resource - your time?
With a holiday property management company, you can relax knowing that someone else will be taking care of this for you, all whilst earning a passive income.
Many people are reluctant to use a property management company due to the management fee, feeling that they can do it themselves. But all of a sudden, what was a fun new venture is now a strain with cancelled weekends away, not being able to have your own summer holiday because you are too busy making your guests' holidays perfect or the dreaded late-night phone call from a guest to report a problem with the Wi-Fi.
This is where Pass The Keys Chichester can help. We take care of the hard work, so you can relax knowing that your second home is earning you a passive income and paying for itself.
Our fully managed service includes:
Listing your property: We arrange a professional photographer to take great shots of your property, we write an eye-catching description and list it on all the major sites such as Airbnb, Booking.com and VRBO.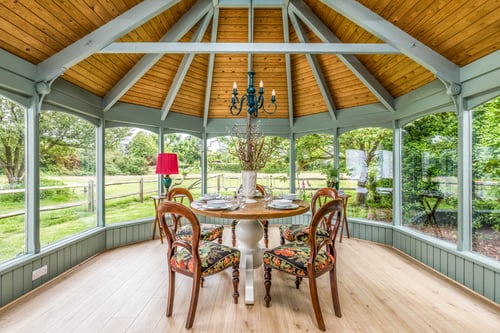 Cleaning, linen and laundry: The most time-consuming element of every holiday let, which when you are doing it yourself, quickly loses its shine! We work with a professional team, who will leave your property sparkling after every visit. We use hotel quality toiletries and manage the laundry so your property is always guest-ready with crisp clean bed linen that your guests will love.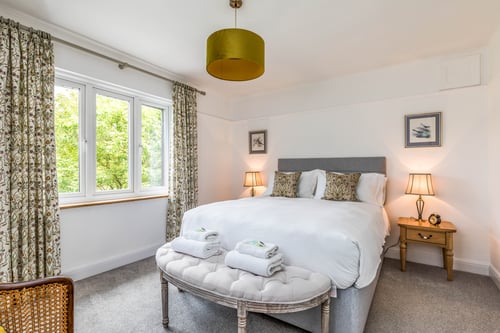 Guest Screening: No one wants guests who don't respect their home. We offer guest vetting which means that we only accept bookings from those over 21 and with positive reviews from their previous stays. Even better, we never offer one night stays which eliminates the risk of parties on your property. You can have peace of mind that your property is in safe hands.
24/7 Guest Support: Guests can't work the heating at 9pm at night? No problem, our Guest Support Team is available 24/7 to help your guests troubleshoot any problem they may face to help them have a great holiday. And if they can't solve the problem, your local franchise owners are next on hand to solve the issue. You can rest assured that between us all at Pass The Keys, we will ensure that your guests have an enjoyable stay on your property.
Revenue & Occupancy: We keep a close eye on your occupancy and use our dynamic pricing model coupled with our local knowledge to fill any special events, open dates or last-minute cancellations whilst optimising your return.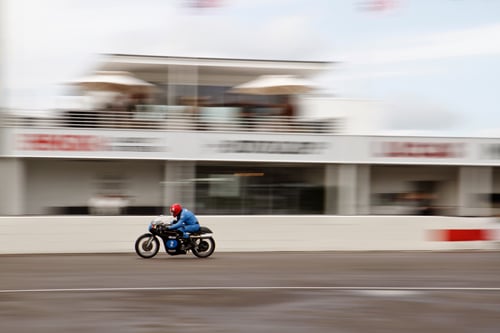 Photo: Goodwood Revival
Client Portal: Our client portal allows you to keep a close eye on everything from guest reviews to occupancy, revenue, all your invoices and even see photos of your property after each clean all from the comfort of your own home. You can even block out dates so that you can use your property too for yourself or for friends and family. The client portal allows you to keep in touch with your holiday home without having to be there yourself.
Remote Check-in: Allowing guests to check in any time is a big selling point. As recommended by Airbnb, we install key safes at all properties to allow guests to check-in at their convenience.
Insurance: For peace of mind, we offer all hosts Superhog insurance, which in addition to Airbnb's insurance, offers cover for bookings coming through all other platforms.
Professional Airbnb Co-Host: Pass The Keys is one of only three professional co-hosts who work with Airbnb. This means that we personally work with Airbnb to ensure that both you (the homeowner) and your guests have phenomenal experiences.
To see how we can help unlock your property's potential, call Tom or Clare, owners of Pass The Keys Chichester on 01243 974563.
We look forward to working with you!