Do you have a beautiful house? Or maybe a functional place in the city centre? You probably always rented your property in a long-term contract, but now, with companies like Airbnb and HomeAway promising you better yields on shorter lets, you don't know which one to choose. Here are some pros and cons to consider before choosing the best option for you.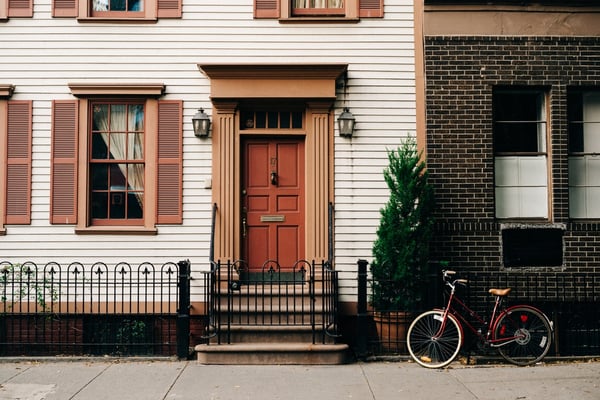 Rent guaranteed – This is probably one of the most worrying points for any landlord. With a short-term contract, however, you need to have the mind-set of an entrepreneur; think about the long term, and how much you would make over the course of a year. You can only apply seasonal pricing to short-term contracts, and though you stand to make more in the high season than in the low, the probability of an overall better income is higher.
Flexibility - In long-term contracts, you have to stick with your tenants, and sometimes deal with hoarders, non-payers, etc. With short lets, however, you can choose the dates you want to let, giving you the option to enjoy the house during a holiday, or have family and friends visit from abroad.
Maintenance – It is a popular opinion that that long-term lettings have the benefit of hassle free maintenance, since you have the same tenants all year round. But if you think about it, long-term tenants hang art on the walls, move furniture, paint walls, etc., making it harder to keep your property in good condition. Short-term tenants come and go, they don't spend too much time in the property, and they don't change anything during their stay. The only maintenance required would be the ordinary, every day steps, like keeping home appliances working, painting once every 2 years, and making any minor repairs. And, if you have a bigger problem in a short-term contract, you always have the possibility to get the tenants out of the house quick, and have a

short let management company

deal with the problem for you.
Time consuming - Yes, if you do short-term lettings on your own, you will have "work" to do, such as listing, managing cleaning, maintenance, and always having to be on duty regarding any problem. The good side of it is that, nowadays, you have the option to hire a short-let management company that does everything for you, so you don't have to worry about anything.
As you can see, both options have their advantages and disadvantages, but if you decide to go with Pass the Keys, you won't have to worry about booking, cleaning, or maintenance, and it's hassle free, flexible and more profitable.
If you are an Airbnb Host interested in short-letting your property, but do not have the time to take care of your flat or guests, we, Pass The Keys, are here to help! Call us now at +44 20 8050 2818 to get a Free Assessment