There are a number of things that you need to consider providing in a holiday let. It can be a minefield, but first impressions count. The provisions you make for your guests in your short-term let can contribute to positive reviews. So, what do you need to think about to make your guests feel more at home? We offer simple tips to really go above and beyond to stand out amongst the competition.
Provide a high-quality standard of cleanliness.
One of the most important factors, especially considering today's climate for hyper-vigilance on viruses and germs, is how clean your property is. People often look to reviews to check how clean other guests found the holiday let - a hotel-level of premium cleaning is expected as standard, and anything less could be detrimental to bookings.
Covid-19 has increased our focus on cleanliness and providing guarantees that the cleaning meets Covid-secure standards will put many holiday maker's minds at peace. Cleaning can be done by yourself as the property owner or can be taken off your plate by a professional holiday let management company.
The essential checks that property management companies such as Pass the Keys do, ensure changeovers are both seamless and of the highest standard, ready for the next guest arrival.
Our top tips for housekeeping include:
Provide basic cleaning equipment. Guests are much more likely to be clean if they are provided with the proper basics such as bin liners, instructions on waste and recycling, washing up liquid and cloths.
Make sure outside spaces such as garden furniture and BBQs are kept clean, moss-free, and clean of any animal mess. This is particularly worth considering if your short-term let is dog-friendly.
Ensure the fridge, freezer, and kitchen utensils are clean - the last thing you want when you arrive at a new location is to discover the last guests' leftovers spoiling on pots or pans or in the fridge. Self-catering should be an enjoyable experience for your guests and cleanliness is critical.


Linen, laundry, and kitchen utensils
Let's be honest, when packing, it is always preferable if we don't need to chuck our chunky bath towels in the car, so we recommend you provide towels for your guests! Bath towels are also a prerequisite for gaining a three-star rating or above, so shouldn't be forgotten.
Good quality linen is always welcomed by guests, and we recommend property owners consider not just design and aesthetics but also the feel and quality too. A good night's sleep will do wonders for your guests' experience.
Lastly, provide good-quality, non-stick pots and pans and sharp knives for those in self-catering accommodation. Preparing food is a far more enjoyable experience with good equipment and chances are less mess will be made! Property management can help relieve the burdens of all such decisions from your hands.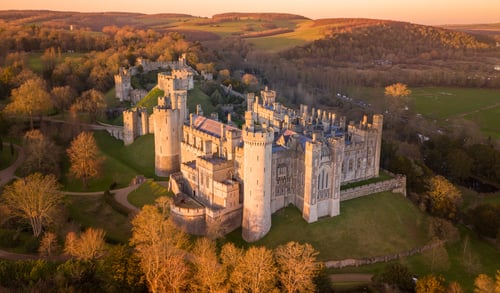 Image credit: Photsounds
Welcome guide
Never underestimate the power of the little touches. The little elements, like locally sourced delights and the solid welcome kit of milk, tea, and coffee, should not be overlooked. A welcome pack sets the tone, demonstrating how important they are to you and ensuring guests go on to recommend you.
Consider the occasion for their visit - have they mentioned their stay is for a birthday or honeymoon? Can you add a handwritten message or thoughtful touch to their experience? If they are bringing along dogs, can you provide old towels or some doggy treats?
Having a local's guide to the area, including walks around the leafy county of Sussex and its surrounding areas goes a long way with guests. Perhaps you could suggest some pub recommendations for the best burger restaurant, drinking spot or point them in the direction of the coffee-to-die-for in local, independent cafes - Worthing is teeming with choice.
Who is responsible for such housekeeping and finishing touches?
Property owners have two options, they can either take the challenge of housekeeping themselves, if local to the area and with time on their hands, or they can enlist the help of a property management company. Pass the Keys take on the housekeeping, so you don't have to, from linen to laundry and to the final touches - making all the difference to your guests.
So for all your short-let management needs in and around Worthing, visit www.passthekeys.co.uk/worthing today!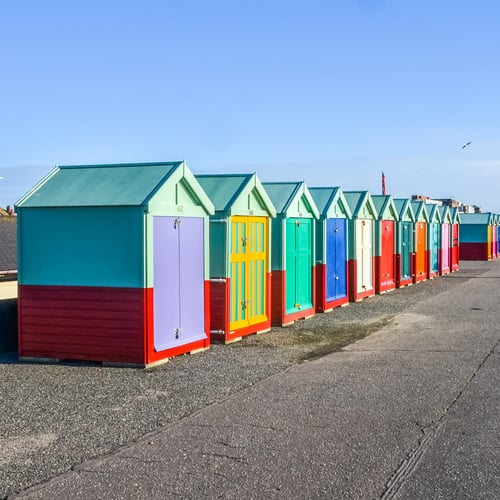 Image credit: RW Jemmett