Airbnb hosting seems like a great way to earn some extra cash, but no one tells you about the hard work involved in order to make it a success. You have to market your property, clean it, assist guest check-in, and so much more and it can quite easily become a 24/7 job.
Luckily, running an Airbnb is much easier with a co-hosting service. An Airbnb agency allows you to take a hands-off approach while running a rental property. Depending on the agency, you can take advantage of a variety of services, like professional cleaning, marketing, and 24-hour guest support.
To find out if Airbnb co-hosting is right for you, read on to learn what co-hosting is and how to find the best Airbnb management for your property.
What Does Airbnb Do?
Airbnb is a network of short-let properties belonging to private owners. Accommodations range from single rooms to full homes, and there's a high probability you can find them almost anywhere in the world.
Staying in an Airbnb is a great alternative to staying in a hotel because there's a wide range of options to fit a variety of budgets. Airbnbs tend to be cheaper than hotels whilst still offering all essential amenities.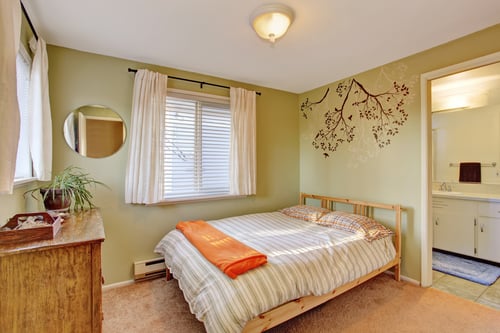 Moreover, you can easily become an Airbnb host if you have a spare room, apartment, or home you'd like to short-let. It's a unique way to supplement your income.
What's Airbnb Co-Hosting?
A co-host is someone that helps take care of your rental property for a percentage of the profit. This can be a friend, a family member, or a co-hosting service like Pass the Keys.
Airbnb allows up to three co-hosts per property, so you never have to do the job alone. You can decide how to split responsibilities and profits, so you never do more work than you can handle.
What to Look For in an Airbnb Agency
There are lots of Airbnb services, and each one offers unique benefits. What you look for depends on what you need. Here's a list of services you can expect from a typical Airbnb agency:
Cleaning and Maintenance
Many travellers worry about catching illnesses from hotel rooms, but the privacy of an Airbnb combined with cleaning services eliminates this threat. With the help of a co-hosting service, you'll receive professional Airbnb cleaners to make sure your property always looks its best. You never have to deal with the mess, and a cleaning service guarantees that your property is always sanitary for the next guest.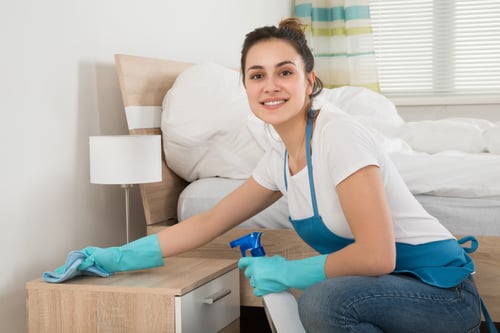 In addition, cleaners can restock necessary items, like toiletries, when they run low, and alert you of any guest damage. Most agencies include repair services as well. The job of an Airbnb hosting service is to ensure that your guests always have a safe and comfortable experience.
Guest Support
Guest support can range from greeting guests at Airbnb homes to answering questions and assisting check-in. When your guests arrive, you know they'll receive the best service at any time of day.
This allows you peace of mind when you're not available for your guests. Sometimes you can't be present when your guests arrive in the early morning or the middle of the night, so a co-host can be a vital tool for running an Airbnb.
Manage Listings
A professional Airbnb co-host will often take care of your listings to ensure maximum profit. They can take professional photos of your property, establish a competitive pricing strategy, and fill any vacancies or last-minute cancellations.
Co-Hosting with Pass the Keys
Pass the Keys offers expert holiday let management and has been selected as one of the UK's few official Airbnb co-hosts. We offer all the above services and more.
What to Expect as a Host
As a host, you'll receive top-notch service. With our Airbnb help services, you'll build a great reputation as a host with little stress.
We offer professional property listing services to highlight the best features of your property. Our comprehensive marketing strategy extends to sub-platforms like VRBO and Booking.com. From the start, your guests will receive the best impression of your property possible.
By managing your listings, we optimise your bookings. We use competitive pricing to fill any empty dates and grow your income.
In addition, we vet all of your guests before accepting bookings to protect your property. We offer a host guarantee programme that protects up to £1m in the case of damage or theft.
Lastly, as a host, you'll gain access to our clever Host Portal to see your property's performance, upcoming bookings, and photos after every cleaning. You can also block off dates in the portal when you want to use the property for yourself.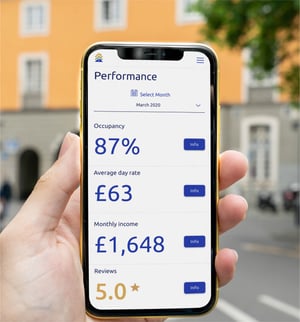 What Your Guests Can Expect
From the outset, your guests will receive a great impression of your property thanks to our marketing services. We'll make sure your property looks high quality on the screen and in real life.
When your guests arrive, they'll find their rooms are clean and organised, fully stocked with all the essential products you'd find in a hotel.
Should your guests have any questions or requests, we're available 24/7 to offer guidance. We provide immediate and clear directions for check-in, and your guests can arrive at any time of day. Plus, we offer a digital guest guide manual to facilitate a great experience.
When your guests leave, Pass the Keys oversees the whole change-over process. We hire local, high-quality cleaning and laundry providers for you. We guarantee thorough sanitation and maintenance of your property for the safety of your guests and the preservation of your property.
See What an Airbnb Agency Can Do For You
Co-hosting with an Airbnb agency can be a game-changing experience for short-let property owners. You turn a maximum profit with minimal effort, and you can still interact with your guests and enjoy your property as much as you please.
As a professional Airbnb co-host, we have a reputation for prompt and reliable service. For more information on co-hosting with Pass the Keys, calculate your income or book a call to learn how our services fit into your life.