If you're familiar with the area of North Ceredigion, it's no wonder we see you time and time again! If you're not, you really must ask yourself, why not!?
I, myself have travelled extensively around the world. I've holidayed, lived, and worked in several other countries and in many parts of the UK. What I find fascinating about this hidden gem in Wales is that it has something for everyone. It's the only place I know where a whole family can come on holiday all wanting to do different things and all those expectations are met. The list below is not exhaustive, but I've picked 5 areas of interest that I believe give the essence of what North Ceredigion has to offer.
Machynlleth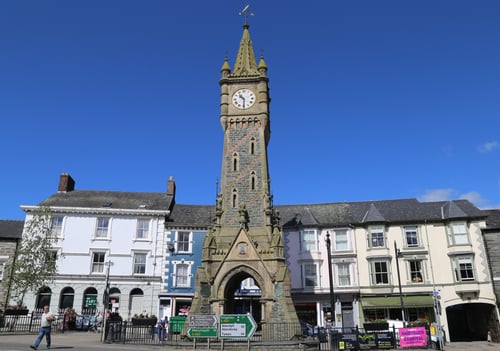 Let's start with the ancient Capital of Wales, so traditional in its heritage with a modern approach for the future. Machynlleth is home to the Centre for Alternative Technology. We are all becoming much more aware of the effects of climate change and this centre provides a beautiful backdrop to explore and learn more about how we can save the world we live in by making the smallest of changes. Machynlleth is also a historic market town and on a Wednesday the streets come to life with a mix of stalls along with antique shops, galleries, cosy cafes, and museums; there really is something for everyone.
Aberdovey
Aberdovey is a much sought-after location, with spectacular views over the estuary. It has become a haven for many artists and writers drawing on the inspiration that these amazing views provide. The main road through the town provides cafes, restaurants and bars or head for a relaxing day at the marina. For the more energetic, have a go at one of the many water sports on offer, including water skiing, jet skiing, paddle boarding and windsurfing.
Aberdovey Golf Club is a links course set within the Snowdonia National Park at the mouth of the Dovey Estuary. It is between the Cambrian Mountain range and the shore. The likes of Ian Woosnam came here to practise before playing in the U.S. Masters each April. For non-golfers, there is a lovely clubhouse to sit and while away the time looking at the stunning scenery.
Aberystwyth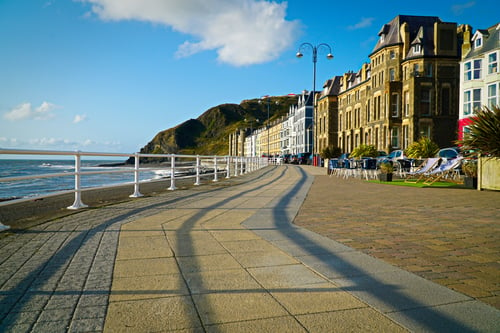 Aberystwyth (translated to "mouth of the Ystwyth") is one of the biggest towns in Mid Wales. It has a university with over 8000 students from all over the UK and abroad making the town itself a very vibrant and diverse place to visit. This can be seen with the many shops, bars, and restaurants from all over the world. A night out in Aberystwyth is a must whether you're a foodie, enjoy a cocktail or two or just want a walk around the bustling streets and along the mile-long promenade. The pier was built in 1864 and is the oldest in Wales. There is a very Victorian feel about Aberystwyth and at the end of the promenade at Constitution Hill, there is the longest electric funicular railway in Britain, which takes visitors to the summit to be spoilt with the amazing views.
Tregaron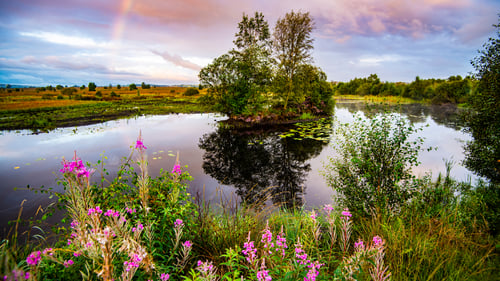 If you want to see traditional Wales, then a trip to Tregaron is a must. Historically it is known for its wool and woollen products and traditional woollen blankets can be bought here. This ancient market town is beautiful and is a perfect stop for a beautiful walk or cycle around the Cambrian mountains.
The centre of the town has a statue of Henry Richard, born here in 1812. He was opposed to war and became internationally knows as 'The Apostle of Peace' but Tregaron also has another famous individual – Twm Sion Cati (The Welsh Robin Hood is from here)
A visit to the Rhiannon Welsh Gold shop is a must. There are some beautiful pieces of jewellery here.
Borth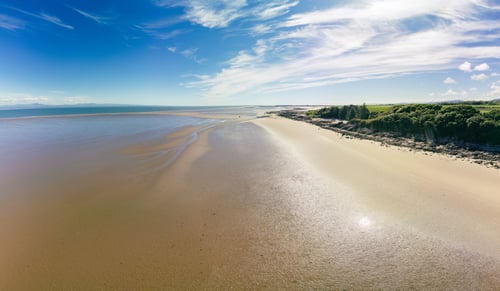 Borth is one of my favourite places, with gorgeous sandy beaches, lovely cafes, and bars and just full of quirkiness. There is just about everything in this tiny village including a zoo and a boutique cinema. A walk on the beach when the tide is out, and you will discover a 4,500-year-old petrified forest. The local train station has a museum attached and there are trains to Aberystwyth, Machynlleth, Shrewsbury and even direct trains to Birmingham International Airport.
Dolphins frequent the waters on a regular basis and most days you can see them from the shore. It really is spectacular, especially when they bring their young into the shallows to play.
Have you considered Airbnb hosting in North Ceredigion?
If you have ever thought about buying a property to rent in North Ceredigion, a holiday cottage would be an excellent choice, no matter where you live! Our North Ceredigion holiday let agency is local so we will personally make sure your holiday cottage is in the best hands!
What Pass the Keys® North Ceredigion can offer Airbnb hosts?
Pass the Keys® North Ceredigion are a new type of holiday let management company. We are a local partner of a national, growing company, with a streamlined hassle-free management system that allows homeowners to maximise their greatest asset - their property!
Expanding into beautiful North Ceredigion, Pass the Keys® offers a full end-to-end short let management service for North Ceredigion homeowners wishing to maximise their earnings on their properties. I believe we are the only holiday let company that offers such a comprehensive holiday home management service in this area. We literally take care of everything and because we are local and national, we can provide you with a personal service with the backdrop of a team of professionals on hand at HQ. Everything from getting your property ready, photography, listing on booking platforms, price optimizing, guest communication (before, during and after their stay), providing cleaning and hotel-quality linen is all included. We pride ourselves on delivering a quality Airbnb management service that gives our hosts peace of mind that their property is always in good hands.
Rose is from Borth and has over 20 years experience of in property management both in the UK and abroad. Pass the Keys aims to provide a true end to end holiday home management service in North Ceredigion.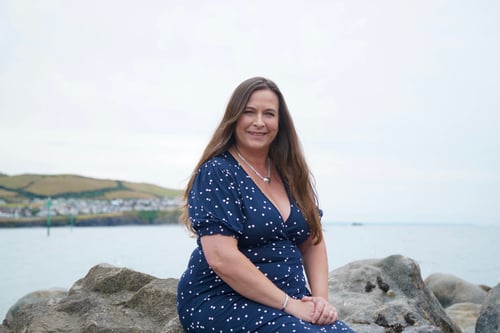 To find out more, please visit https://passthekeys.co.uk/north-ceredigion or to call for a friendly chat call 01654557068 today.