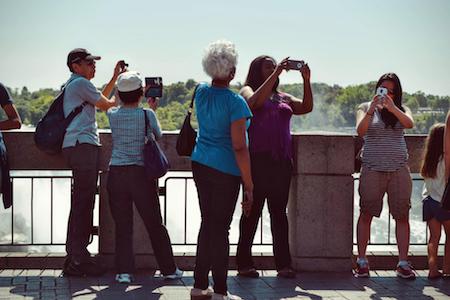 According to VisitBritain, tourism is up, as well as industry uncertainty.
According to the organisation's 2018 tourism forecast, the UK can expect 41.7 million visitors, spending an estimated £26.9 billion. Although visits are predicted to increase by 4.4% and spending 6.8% from 2017, as the UK approaches its bow out of the EU, many within the tourism industry are wondering how they will be affected.
Although the full effects of Brexit on tourism are still to be identified, overall, the negative sentiment of Brexit has not deterred potential European tourists from planning their visits to the UK. In fact, many Europeans believe this is a prime time to visit the UK due to its relatively lower exchange rate. According to VisitBritain's 2017 consumer report tracking tourists' perceptions of the UK, the majority still felt that the UK was a "welcoming destination".
For more information, visit: https://www.visitbritain.org/forecast.
Rather than worrying about holidaymakers, those within the tourism industry should prepare for a drop in business travellers. Large multinational companies already moving their European headquarters out of London to new financial centers such as Frankfurt. Because of this, the UK may experience lower numbers of international business travellers. Hotels and other accommodations, such as short-lets like Airbnbs, should increase marketing to domestic business travellers to fill the impending gap of foreigners.
While Brexit may discourage some aspects of UK tourism, the industry will likely continue to grow and flourish. An increased number of foreign visitors tour the UK each year, spending more money than ever. For these reasons, short-let hosts should not worry about Brexit-induced dropping occupancy and lower incomes, but prepare for the continued influx of guests.
For more information on the positive effects of Brexit, click here.
For more information on how to prepare for the growing number of tourists, visit Pass the Keys, or alternatively call one of our Host Advisors at +44 20 8050 2818.