Knowing where the majority of your travellers come from, and what kinds of guests they are can be difficult to get hold of. Thanks to Trivago, there are some insights into these travel trends in order for property owners to take action on their marketing strategies. On April 5th, trivago held a
webinar
to help us understand the behaviours of people travelling to Scotland, what they want from their holiday accommodation, and how much they are willing to pay for it.
The webinar was hosted by Trivago's UK Industry Manager, Aly Thompson, and was also joined by Jacqui Souter (Senior Marketing Insight Manager at VisitScotland) and Patrick O'Shaugnessy (Partnerships at VisitScotland). They shared insights into VisitScotland's traffic and their findings from the sites' Visitor Survey, which explained that 69% of UK visitors to the country would use the website prior to booking their trip, with 46% of all visitors turning to VisitScotland.com for travel planning advice, the majority being long haul visitors. The full report is available here.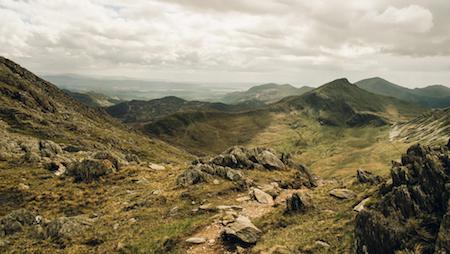 The report also went into depths about the three main kinds of travellers that vacate to Scotland, the weekend travellers, the business/weekday travellers, and the holidaymakers/vacationers. Out of all of these groups, the majority (56%) is taken up by weekend travellers, who are likely to be domestic travellers. These guests are likely to stay at your property for 2-3 days. The top things they look for when searching for accommodation are, good locations and quick walking distance to main attractions, and also easy public transport links.
Business/weekday travellers make up 41% of travellers to Scotland, tending to stay for about five days approximately. They most likely search for these top things in their accommodation: free high-speed internet, fully equipped kitchens, and free parking.
Holiday makers or vacationers, only make up about 3% of those that travel to Scotland, however they stay for the longest amount of time - at least six days on average. The top things they search for when choosing their accommodation are free WiFi, family-friendly facilities (such as a bath or if cribs are available), and also a location that might be away from the bustling city life but not too far from main attractions.
Thankfully for our Scottish-based hosts, Edinburgh and Glasgow are the two most popular destinations in Scotland, with Edinburgh making up for 60% of all inbound searches to Scotland; travellers are more likely to travel to somewhere they have heard of or seen photos of, and aren't keen to travel somewhere utterly new.
Even though holiday travellers only make up 3% of those travelling to Scotland, they are the guests that are willing to spend the most amount of money as they are more often than not, travelling during peak seasons. In the summer months they can spend on average £1,139 in total for their trip, almost four times as much as our other travellers. This means that although they make up a very small amount, they are still very much important to your holiday rental and we should try and reach all their wants and needs when they are searching for a place to stay in Scotland.
If you feel like you require extra expertise in managing your short-let property, try out our calculator to see how much you could earn with Pass the Keys. Pass the Keys can manage your short-let property and will handle the work so you don't have to. We can optimise your rental income per month, and increase your occupancy rate so you get as many bookings as possible. Pass the Keys can help to give you as a property owner the peace of mind you need, all the while knowing your property is performing successfully and is well looked after by our team. You can learn more about our hosts and how they have boosted their income here, and other tips about short-term letting and holiday rentals here.