We love Chester and love sharing the city's latest and greatest experiences with the tourists who come to visit our beautiful city year after year. As the UK's prepares itself for a "staycation" summer, Chester is excited to welcome more guests than ever before.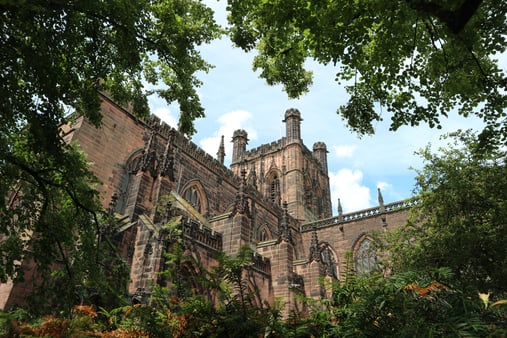 Apart from the obvious history, which we'll cover in another piece, one of the many reasons that tourists come to Chester is for the food scene. We have so many great bars and restaurants, and no less than eight are featured in the Michelin Guide. After a long day sightseeing in Chester, what could be better than stepping out of your Airbnb and into town for an amazing meal at one of these award-winning restaurants.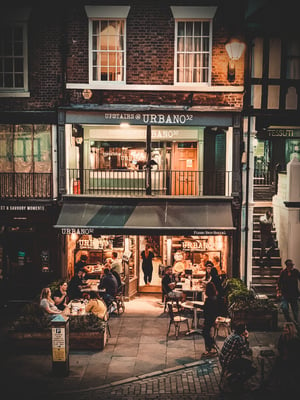 The question isn't where to go, it's where to go first!
Let's start at the top with the Michelin starred restaurant Simon Radley at The Chester Grosvenor. This restaurant has held its Michelin star for over thirty years. The tasting menu is top of my list for a swanky date night once lockdown ends!
Chef's Table is an intimate bistro, tucked away down a narrow passageway between the Cathedral and Northgate Street. Chef's Table is renowned for its passion for micro seasonal produce and local growing. I've managed to get a walk-in table for lunch midweek, but space is limited so it is worth booking in advance.
H Y P H A is a hidden gem on the historic Roman walls. You can find it by following the steps on the Eastern side of the Northgate. Its not just delicious, but green too. H Y P H A creates zero waste produce, and uses sustainable food systems. It received 1 of just 23 green stars in the UK so is definitely worth checking out.
Joseph Benjamin is just inside the Northgate and has held the Bib Gourmand since 2012. The Bib Gourmand is awarded for high quality at great value and Joseph Benjamin is surely that. If the Bistro is fully booked then Porta is next door for tapas.
Porta was started by the same creative team behind Joseph Benjamin. The aim at Porta is to replicate a relaxed informal atmosphere inspired by the independent tapas bars of Barcelona and Madrid. This is a great spot just off the Roman walls and has outside tables for those barmy summer days.
Upstairs at The Grill is a classic New York style steak house serving the best locally sourced steaks. Steak house in the Michelin guide, what more do you need to ask?
Da Noi, I can't say it better than the Michelin guide so here it is "Da Noi is an intimate place in the heart of the city, where the staff do everything they can to please their guests. The chef, a native of Italy, offers freshly made, authentic Italian dishes which follow the seasons. Every dish has a suggested wine pairing, with a mini wine flight offered at lunch."
Covino. We are back to Northgate street for our final restaurant in the guide. Covino is a small owner run restaurant and wine bar close to the theatre and cathedral, which specialises in small plates and cured meats. Their specialist wine bar features more than 130 wines from all around the globe.
For more information on these restaurants see their websites or the Michelin guide.
Are you an Airbnb host in Chester?
If so, take away the hassle by using Pass the Keys property management services. Our bespoke software optimises your revenue so you can sit back and relax whilst we take care fofyour property. Get in touch with us by giving us a call on 01244 56645.