Why do people want to visit Conwy?
Sometimes it's easy to take where we live for granted, and here in the beautiful county of Conwy, we are probably as guilty as anybody for doing just that…but we should celebrate our culture and our surroundings, and we should want other people to be able to enjoy it too!
When you live in a tourist destination, it might seem strange to think that people coming from other parts of the country or even the world, may never have walked up a mountain or swam in the sea because that's your day-to-day reality (if you're into hikes and cold-water swimming that is!) but many people may not have that privilege and so they choose our hometowns for a holiday.
Where else can you take a morning walk through a World Heritage Site walled town, go for a surf lesson at our inland surf lagoon in the afternoon, and by the evening be strolling along the beach to finish off your day at an award-winning restaurant? That would be Conwy of course!!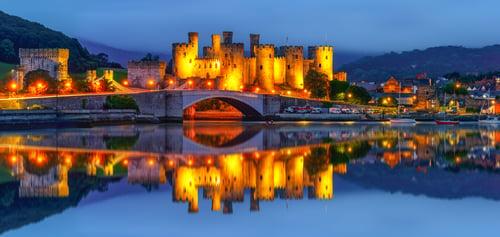 Tourism - 'Cost' versus 'Benefit'
Of course, an influx of people to an area is never without 'cost'. That cost can be evident in several ways to the local people. More cars on the road mean it might be a longer commute to work, supermarkets being busier may mean your favourite items are sold out, it's may not be as easy to get reservations for meals in local pubs and restaurants and of course, housing for locals is a hotly debated topic when properties are being used for short-term let.
But we can't just look at the 'cost' we have to look at the benefits…and tourism doesn't just benefit tourists! The economic impact it has on our communities can be substantial through spending in local cafes, takeaways and restaurants, gift shops and visitor attractions. And that's not to mention the jobs created by visitors to our county. Event managers, tour guides, shop assistants, ski and surf instructors to name but a few, tourism in Conwy County is crucial to keeping our communities alive and thriving.
What does all this have to do with owning a holiday let?
As a holiday homeowner, you want to make sure that your property and its management is part of the benefits and not the costs to the area!! This is where Pass the Keys Conwy can help you by providing an exceptional local holiday-let management service to both hosts and guests.
If you are a host:
- Your property will have professional property photography and be listed across multiple platforms.
- We will arrange locally sourced professional cleaning, hotel-quality linens and toiletries.
- Our dynamic pricing strategy used alongside our local knowledge of the area means that your property's occupancy and revenue will be maximised once listed.
- Our client portal will allow you to see how well your property is performing and you will be able to see your property through the pictures taken after every cleaning job
- Guests to your property are screened and you are also covered by insurance in the unlikely event anything should go wrong.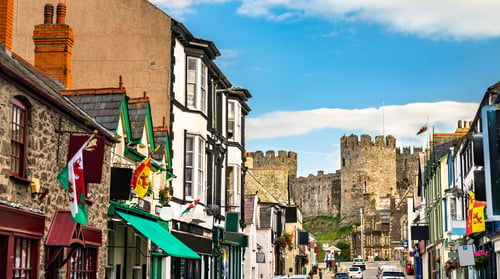 Your guests:
- Will benefit from self-check-in facilities which means they can be flexible with their arrival times.
- They will have 24/7 support from our dedicated team meaning all communications can be swiftly dealt with.
- They have access to a digital welcome guide telling them everything they need to know about the property.
- Will enjoy the beautiful surroundings of Conwy County!
So if you have a property available for holiday let, make sure you get in touch with Pass the Keys Conwy, because together we can keep the tourism industry in Conwy County going from strength to strength the whole year through!