The UK's staycation boom has arrived, and more people than ever are choosing to short let their properties in order to enjoy a significant increase in their rental income. International holidays are currently banned, and will remain an uncertain prospect for a while to come. In the meantime, the domestic tourist industry has skyrocketed and most Brits have chosen to holiday within the British Isles this year.
Many property owners are taking advantage of the staycation boom, but have never short letted before; they are unsure of how to market their property successfully on short letting market places such as Airbnb and Booking.com. After all, the way in which you market your property online, from the photo selection to the amenities you offer, has an enormous impact on your booking rate and the type of guest you are going to attract.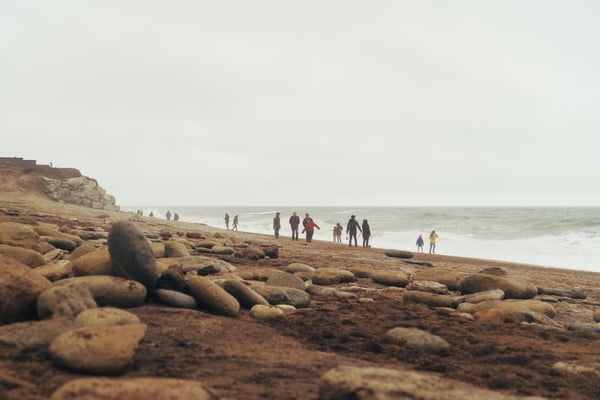 Whether you are a technological dinosaur, or just looking for some insider tips to help market your holiday rental more effectively, we've got you covered!
Here are 5 top tips for marketing your holiday let successfully:
1. Have a clear target audience
It's quite essential that you have a clear awareness of the guests you are looking to attract before you begin advertising your holiday rental. The location of your property is usually the first indicator of this. For example, if you have a spacious holiday cottage in Cornwall you may want to attract families. Likewise, if you have a one bedroom holiday let in Glasgow, you may want to attract couples on a romantic getaway. Keep your likely clientele in mind, but try and make sure that your holiday rental appeals to a range of people. Once you are aware of your target audience, furnish and accessorise your property with details that you know they will appreciate and utilise. For example, a family on holiday will appreciate a BBQ and perhaps a swing set in the garden. A couple on a short break will appreciate a stunning view and perhaps a balcony.
2. Research local events/ points of interest
Take time to research local events that take place in proximity to your property. Then, you can attract an audience by advertising your proximity to these attractions in your ad description and can adjust your nightly rates accordingly. If you find your guests are usually concert goers, why not decorate your rental with a musical theme? Having an awareness of local events and points of interest will give you a great indication of the type of guest your property will attract. Use your ad description to show the depth of your local knowledge, this will help build trust with potential guests as they feel they can rely on your advice.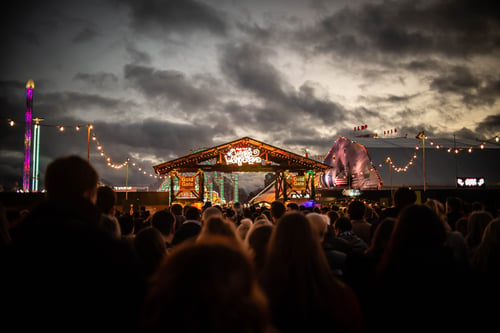 3. Highlight the amenities you offer
The success of short letting has led to a proliferation of holiday rentals and every year, hosts find they must do more and more to make their property stand out. The most effective way to achieve this is by investing in higher end amenities. Gone are the days where fluffy towels and some shampoo were all that was required to woo Airbnb guests. The more luxurious amenities you provide, the more guests you will attract and the higher your nightly rate. Make your property stand out with a virtual assistant or speaker; your guests are here to relax so the aim is to make them feel as comfortable as possible. A quality coffee machine is also very attractive, this way, guests can have their morning coffee without leaving their bedroom!
4. Sell the experience
Choose an informal, chatty tone when writing your ad description, so that potential guests can picture themselves staying in your property. Highlight local things to do and really paint a picture of the relaxing holiday that your property can provide. If you are not confident at taking pictures of your property, then it is worth hiring a professional who will capture the charm and individuality of your rental. Inform potential guests that you are more than happy to answer any questions they may have, let them know you care from the get go!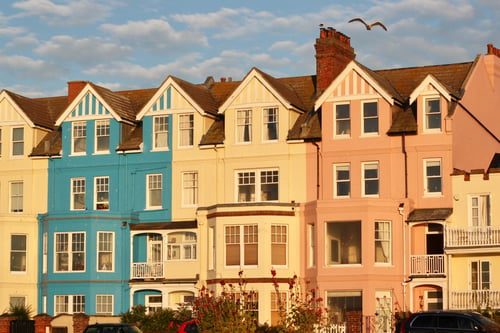 5. Know your worth!
Before you begin to market your holiday rental online, you will need to do some research on your competitors i.e. what is the average PPN for holiday rentals in your area and what do local holiday rentals offer in comparison to you? Be aware that your prices will have to be frequently adjusted in line with market trends and seasonal events in order for you to maximise your revenue. Try and aim for a happy medium, don't sell yourself short, but don't pitch your property too high before you have some happy guest experiences under your belt!
For more information on Airbnb pricing, check out this blog post!
If you would like some more friendly advice, then why not give us a call on 0208 050 2818 to discuss how Pass the Keys can help you get ahead of the staycation boom. From photography and pricing all the way to guest vetting and guest check out, Pass the Keys puts their hosts first. We are holiday let management experts, one of only three certified Airbnb professional cohosts in the UK, and are here to help your holiday rental thrive!