"Location, Location, Location…"
This is one of the most important mantras in the real estate industry. Essentially, the value of identical homes will vary based on their locations.
Imagine this, you're a tourist visiting London this summer. You can either stay in a two bedroom flat that has great scenic views and plenty of local amenities (i.e. shops, bars, restaurants) or a similar two bedroom flat that's a 15 minute walk from the nearest tube station.
Where would you want to live?
Would you pay more for the flat in the better location?
Having a nice property is good, but having a nice property in a quality location is phenomenal.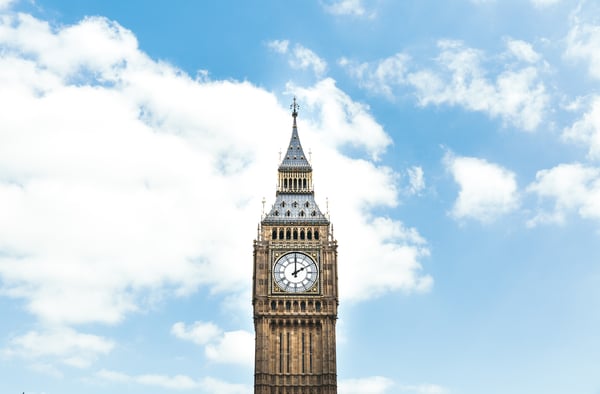 Curious about how much your property could be worth? Check out this free property income assessment that takes into account the conditions of your property and location.
Westminster: The average host earned £7,700, the highest income of all the London boroughs. There were almost 375,000 guests from 150 countries. However, with such attractive numbers, you would expect there to be stiff competition. In fact, there were over 7,000 active listings last year!

The average daily rate was £160 with an occupancy rate of 67%.

Kensington & Chelsea: On average, Airbnb hosts earned just under

£7,500

from letting their properties for approximately 55 nights. There were over 150,000 guests arriving from 130 different countries.

The average daily rate was £160 with an occupancy rate of 64%.

City of London: Despite receiving way fewer arrivals (only 13,200 guests), the typical host earned almost

£6,000

and had their properties booked for an average of 39 nights. Compared to the other boroughs, there were only 450 active listings. The average daily rate was £152 with an occupancy rate of 69%.
Camden: Last year, there were over 200,000 guest arrivals from almost 130 different countries. The typical host earned around

£5,700

and booked their properties for around 60 nights.

The average daily rate was £145 with an occupancy rate of 70%.

Hammersmith & Fulham: Coming from almost 120 countries, over 100,000 guests sought accommodation from 3,700 listings. The typical host boasted an average earning of

£4,500

from letting their properties for 50 nights.

The average daily rate was £125 with an occupancy rate of 67%.
It is important to note that the listing averages above were all booked for less than 90 days, which is in accordance with Airbnb's automatic 90-day annual limit. Therefore, if you are able to obtain permission to host for longer, you have the opportunity to earn much more than the figures provided above.
What to Do Next?
If you are interested in exploring the power of short-letting on Airbnb and learning more about our London Airbnb management services, check out our free property income assessment tool. Backed by a team of industry experts, we specialize in making your properties stand out and maximizing your rental income. Give us a call at +44 20 8050 2818 to see how we could help you earn over £3,000/month.