There's no doubt that the last year has been tough for all of us. After months of lockdown and social restrictions, many couples will be rearing to book some much-needed alone time and inject some excitement back into their love lives!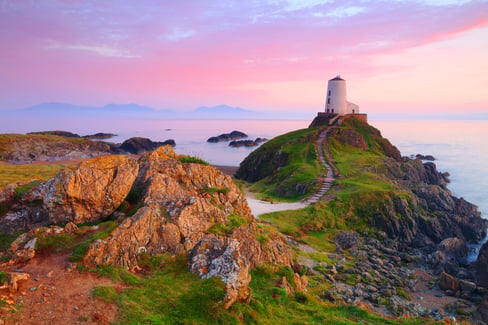 With life slowly but surely returning to normal, its high time to embrace your spontaneity and book a romantic getaway for you and your other half! And don't worry about the hassle of flying, we've rounded up the ten most romantic spots for a couples retreat right here in the UK:
1. Fife, Scotland
Situated on Scotland's East coast, Fife is a small region made famous by the university town of St Andrews. The region is known for its rather petite towns and villages, numerous historic castles and a fair few museums and galleries. Fife is a characterful, stunning coastal region that is perfect for a romantic getaway against the backdrop of Scotland's dramatically stunning scenery.
2. Bath, England
Fans of Bridgerton flock to this elegant historic city, situated in the heart of the Cotswolds. Even if you have never visited Bath, you will probably recognise its awe-inspiring Georgian architecture, from the Royal Crescent, The Circus and Pulteney Bridge as well as the preserved Roman Baths. Just a stone's throw from the beautiful rolling hills of the rural Cotswolds, and with plenty of things to do in the charming city centre, Bath is an obvious choice for a couples break.
3. West Oxfordshire, England
Home to some of the wealthiest celebrities in Britain, West Oxfordshire promises couples the ultimate rural retreat, featuring majestic historic palaces such as Bleinheim and Chastleton and quaint, picture perfect villages such as Chipping Norton, Witney and Woodstock. With a distinctly Cotswolds feel, couples can truly relax amongst the romantic rolling hills and rural pastures of West Oxfordshire.
4. Peak District, England
With breathtakingly romantic scenery and rugged hills, look no further than the Peaks for the perfect outdoorsy Spring getaway. Wander the rolling hills and country seats that inspired Jane Austen, treat yourself and a loved one to a spa day in Buxton and explore the charming market towns of Matlock, Bakewell and Chesterfield.
5. Brighton & Hove, England
This stylish mini metropole, just an hour's train journey from London, is home to a host of independent eateries, boutique shops with a lively bohemian scene. What's more, the area is packed with traditional seaside charm. Culture vultures should head to Brighton for a romantic retreat that promises the perfect blend of coast and city.
6. Edinburgh, Scotland
With its fairytale skyline and Georgian architecture, Scotland's capital is certainly not lacking in charm. The city boasts a fabulous collection of shops, Michelin star restaurants and lively bars as well as an exciting musical scene. Couples will love the cobbled streets of Edinburgh's Old Town and exploring the elegant neighbourhoods of Stockbridge and Morningside.
7. Anglesey, Wales
Nestled in the top corner of Wales, the island of Anglesey is renowned for its micro-climate, which sees higher than average temperatures and more sunny days than neighbouring Snowdonia. With a beautiful coastline, quaint pubs and romantic coastal paths, Anglesey is well worth considering as a short-break destination.
8. York, England
With its tiny medieval cobbled streets, ancient history and cultural significance, York is a classic short-break destination for romantics. Couples can enjoy a wander along The Shambles, the city walls and visit the many cosy, independent bars and restaurants dotted across the city. York is also packed with independent book shops, small businesses and one of the most beautiful Gothic style cathedrals in the world.
9. Newquay, Cornwall
Enjoying a sub-tropical climate, turquoise waters and a killer surf scene, thrill-seeking couples should head to the town of Newquay. With no less than 5 award-winning beaches to soak up the view and watch the sunset, as well as plenty of locally sourced eateries, the town is perfect for a short, but sweet, romantic getaway.
10. North Norfolk, England
The North Norfolk coast contains a rustic appeal that charms thousands of tourists a year with its quintessentially English countryside. With an AONB and seemingly endless skies, lovers can star gaze to their heart's content, thanks to Norfolk's status as a Dark Sky area.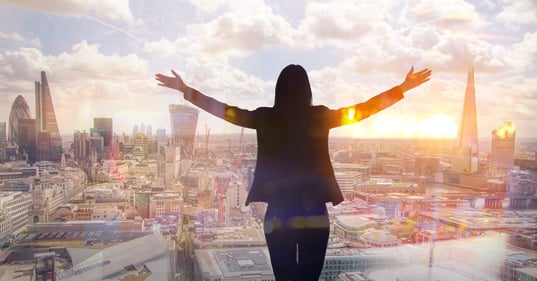 Did you know? You can book a romantic place to stay in any of these locations directly with Pass the Keys via our booking site, https://book.passthekeys.com/. For beautiful rental properties that don't cost the earth, book your short break with Pass the Keys today. Alternatively, if you are a local property owner looking for property management in one of these lucrative areas, please visit www.passthekeys.co.uk.