Airbnb hosting... It has become an extraordinarily popular way to earn extra income, and even serves as a primary income for some people. And becoming an Airbnb host is not as hard as it seems, although standing out from the crowd may sound like a daunting task. As of 2019, there were 7 million listings on the website.
So, when competing against millions of other hosts, you may be wondering how to stand out among that crowd. Without further ado, this is all you need to know.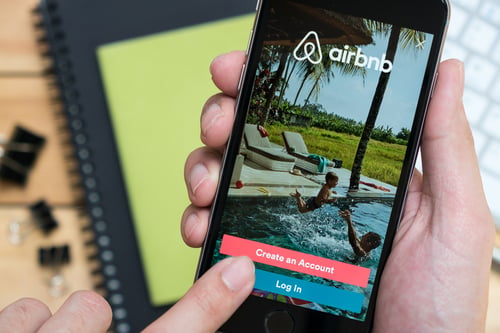 Market Research
The first thing that you need to do is figure out what your market is. Are you going to appeal to families? Young couples? A bachelor/bachelorette party? Or an older retired couple?
You need to have a good idea of what demographic is coming to your destination, and then work around that to have your house meet the needs of whatever demographic that you are trying to serve.
Let's say that you want to appeal to an older couple. In this case, you probably want to have features that make this a quieter area, such as thicker and/or soundproof walls. For the bathroom, you may want to have grab rails to minimise the risk of a fall in the shower.
These are things that you are going to have to keep in mind. But, along with that, doing your homework will allow you to determine what price is appropriate to charge your guests for staying.
Look up how many houses in your area are charging on Airbnb. Then, determine if you think you can offer more than your competition.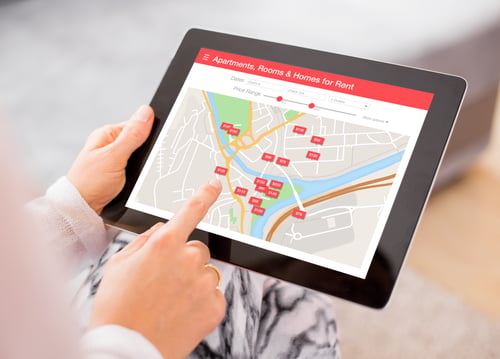 Also, determine when the peak times of the year are to visit your area, and when you might have a hard time filling your dates. Then, you can jack up the prices for the busy times of the year, and offer a discount for emptier times of the year.
If you are on top of your market research, you will be able to come out of the gates strong and have a leg up on other newcomers.
Presentation
On Airbnb, presentation is everything. This means your location title, your description, and your photos.
It can make or break your ability to book guests at a reliable rate. With photos, it is important to have a professional who will not only highlight the location's attributes but also know exactly the right photos to display and how to properly edit them.
In this example, changing the composition, colour, and figure-ground relationship in photos resulted in a 7% increase in bookings, for $4,141 (or £2992) in additional revenue.
So, almost 10% of your revenue can be reliant just on the quality of your photos. But, that is not all.
For your location title, you want something catchy to grab a potential guest's attention. They say you have maybe 7-8 seconds to make a first impression.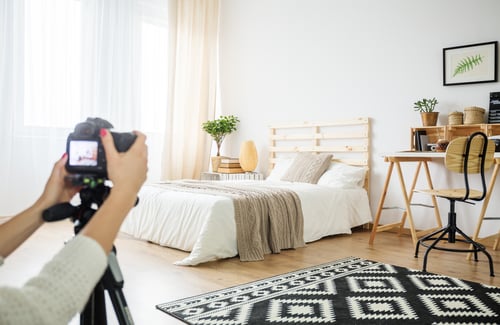 You are going to want a title that not only grabs a reader's attention, but the main photo will make them want to see more. Then, you get to the description.
The title and photos have drawn the guest into your location listing, but the description is what is going to hook them. This should be clear, this should be exciting, and people should be imagining themselves staying in your property by the time they have finished reading your advert.
One of the top Airbnb host tips you can get is to make sure your properties presentation on the website is attractive enough to draw people in.
Customer Service
This is the part of Airbnb Management that will get you to the top quickly. Why?
Because Airbnb is greatly based on guest reviews. This allows guests to verify that the location you are offering is of the quality that is presented online and that your services as a host met their needs during their stay.
At a minimum, guests require that their hosts be organised, provide clear details about the accommodation that they will book, and respond promptly to any questions about the place as well as check-in status.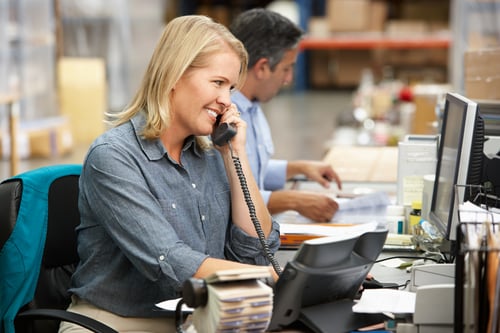 Being efficient in these details, plus hiring Airbnb Cleaners to keep the place looking presentable in between guest stays, can allow your guests to feel like they are satisfied enough to provide a 5-star rating.
The more 5-star ratings you have, the more your credibility increases. When you get enough of these 5-star ratings, you can take the next step and become an Airbnb Superhost.
This is a status for verified hosts who meet certain criteria. These hosts have to have their listed property receive 80% 5-star reviews, have 10 bookings of that property in a year, and average a 4.8 rating overall.
Once hosts receive this status on Airbnb, the bookings for said property tend to have a noticeable increase.
Property Management
Then, there is property management. If you feel like this is too much work for one person to do, you always have the option to hand this off to a third-party service.
Pass the Keys Airbnb Agency can help you come up with a price strategy, manage your listing presentation, screen guests, offer 24/7 customer service support, cleaning services, and more. In short, we offer an end-to-end, fully managed service in over 50 locations across the UK. Not only do you have someone else that is able to do all of this for you, but you will be working with a professional account manager that is backed by a national brand.
That means that you have someone that knows exactly how to present your property on the leading market platforms. Our local team already has connections to cleaning services and you will never have to clean the property yourself.
The benefits go on, but if this is a true investment property, then you do have the option to hire professional help managing said property in order to take it off your plate and/or advance to the next level.
Dive Into Airbnb Hosting
After reading this, do you think Airbnb hosting sounds right for you? Maybe, you already host on Airbnb and feel like you need some help?
In that case, click here to learn more about Pass the Keys and see how we can help you get more bookings and make your hosting dream a reality today!