The staggering success of Airbnb in the last decade means you probably know at least one property owner who has dabbled in the short-letting industry. Perhaps, you have even considered short letting your flat or holiday home yourself?
With the rise of Airbnb in Britain, came the rise of property management companies, which cater to Airbnb hosts and holiday homeowners by removing the hassle from short-letting and taking a management fee from host earnings. But are they worth their salt?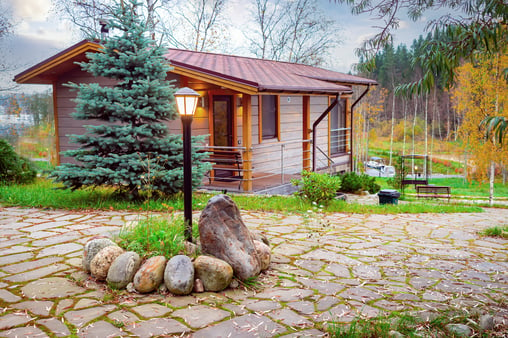 The Pros of hiring a holiday home agency
Short letting is no joke. With speedy turnaround times, guest vetting, booking management, and guest support, it can easily become a 24/7 job. Not forgetting the cleaning and laundry arrangements and maintenance work required to maintain your property at a high standard. Friday night in with a glass of wine and that new binge-worthy Netflix series? Nope - your current guests have just called to say they've lost their keys and you need to travel 15 miles to sort the issue.
Being on a guest's beck and call all hours of the day can be tiring, especially if you aren't just down the road, have a full-time job and/or you're a busy parent. Furthermore, if you are new to the industry, it is even more important that you have access to the market insights and expert help a property management service can provide, if only for the first year.
A holiday home agency like Pass the Keys removes that responsibility from your shoulders, and provides a 24/7 guest support system. Arranging suitable quality cleaners, and arranging laundry supplies is all taken care of, and a key safe is installed to remove the hassle of in-person key exchange.
A common complaint of solo Airbnb hosts is that they don't get enough occupied nights. With a holiday home agency, a strategic marketing plan is put into place to allow your property to achieve a higher occupancy rate. Companies like Pass the Keys use professional photographers to capture the individual charm of your property, then market it effectively on those saturated market platforms like Airbnb, Booking.com and Expedia to make your place stand out from the more amateur listings.
A lot of Airbnb hosts that go it alone fail to optimise nightly rates. But many holiday home agencies offer in-house dynamic pricing solutions that optimise your nightly rate for you based on factors such as seasonality, local demand and market conditions. This means that paying a management fee is well worth it, for the increased revenue and guaranteed bookings that an agency can provide.
The Cons of hiring a holiday home agency
Including taxes and expenses, management fees will eat into profit, which is why many Airbnb hosts continue to host independently. Certain holiday home agencies are notorious for their inflexible contracts and hidden tie-ins, having autonomy over your own property is an attractive benefit of hosting independently.
But for certain Airbnb hosts, having the freedom to personally vet their guests and having that peace of mind is well worth the additional work associated with DIY hosting. Also having the option to use their rental property themselves whenever they wish is a large bonus.
Often, Airbnb hosts who take a DIY approach to hosting do so because they enjoy physically meeting and welcoming guests and can ensure guest satisfaction at a personal level. Speaking of hands-on, any host wishing to carry out any maintenance work themselves, or get a better idea of the state of their property will likely be frowned on by certain hosting companies.
The bottom line
By partnering with an agency, hosts can expect more bookings but more fees. By going solo, hosts can keep 100% of rental profit but usually find they have a lower occupancy rate and can rarely manage more than two or three properties without hiring help. If you are planning to build a rental portfolio, then it is definitely worth hiring the help of a holiday home agency like Pass the Keys who can help you grow your business and increase booked nights.
Here at, Pass the Keys we don't believe in hidden contracts, and our hosts are free to leave whenever they wish. What's more, they have full control to block out dates for their own personal use of the property and relax knowing that we employ advanced guest screening service Superhog to ensure each and every guest is vetted before entry. Furthermore, our handy client portal provides our hosts with real-time photos of their property after each clean for additional peace of mind.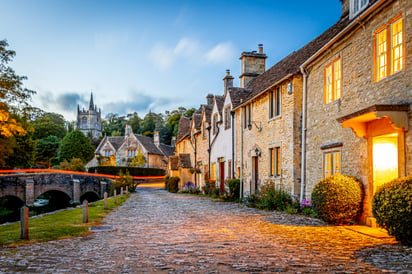 To find out more about our hosting services, please visit www.passthekeys.co.uk