With Christmas only six weeks away, and as Bath parents (and owners of Bath franchise Pass the Keys), we know how understandably popular Bath is for visitors in and around the lead up to Christmas. If you're looking to visit Bath from afar, or if you're a local like us; we want to share our top places to shop locally this Christmas. Whether you're looking for a unique present for a loved one, or you just want to get into the seasonable spirit with an abundance of mulled wine and Christmassy treat; we have you covered.
1. Bath Christmas Market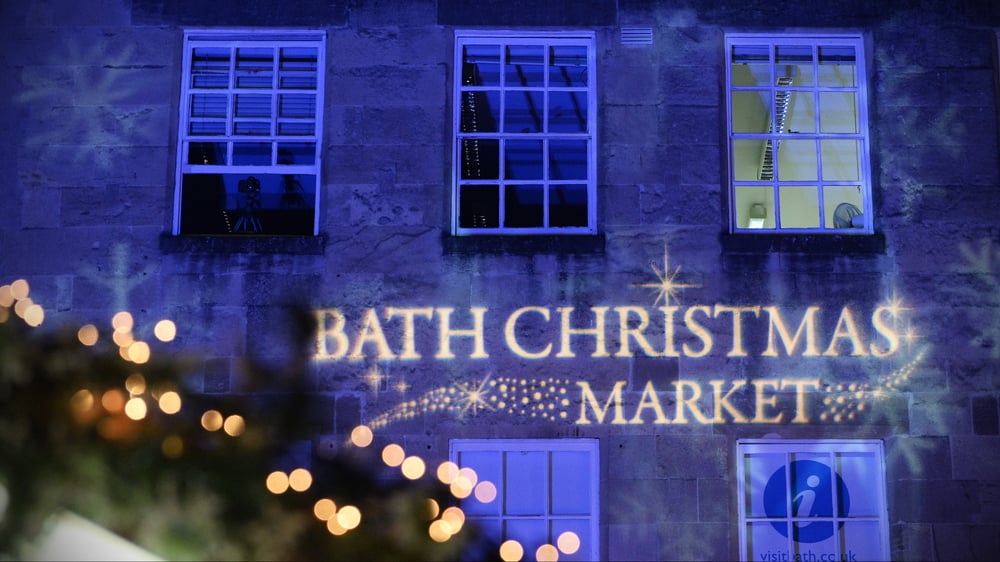 The Bath Christmas Market really pulls in the crowds – and for good reason – this year has over 170 twinkling chalets. Bath Christmas Market which has been ranked in the top ten of European festive markets, attracts thousands of visitors who want to celebrate the festive season. Bath City Centre will be transformed into a magical winter wonderland from Thursday 24 November to Sunday 11 December.
After pressing pause of the full-scale market for the past two years, the market will be returning in it's full capacity, and this year it celebrates its 20th anniversary. It will be a celebration like no other, as the city welcomes artisan independents, live festive entertainment, and your favourite winter warming food. Bathe in the sights and smells of Christmas, whilst being entertained by community choirs and ticking everything off your shopping list. The market nestled amongst Bath's iconic architecture surrounding the Roman Baths, Bath Abbey, and the Thermae Spa, to name a few.
The market attracts some of the best makers in the South West, and independents include homewares, jewellers, chocolatiers, artisan alcohol, personalised gifts, bouji children's toys, fashion and more. You can pick up anything from stockings to scotch eggs.
Opening hours vary each day so please head to bathchristmasmarket.co.uk for more information.
Green Park Station hosts several independent markets throughout the year and including Christmas; a weekday market, Saturday market and Bath's Vintage and Antique market on the last Sunday of the month.
Green Park Station was originally Queen Square Station, built in the 1860s, and in operation as a working station until the 1960s. The derelict site was restored as retail and market space in the 1980s and has provided a space to support local businesses and events ever since.
The regular markets host hand-picked and a creative collection of traders, making it easy for you to enjoy a one-of-a-kind shopping experience. There's never been a better time to visit one of the most popular markets in the South-West, with lots of independent shops and eateries, all under one roof.
Local and independent traders include organic groceries, wine, fresh meat & dairy, clothing, flowers, and street food. From unique pieces of contemporary art to manufacturers of wooden playground equipment.
Walcot Street is the bohemian home of live art, artisan bakeries and eateries, street art and independent shops. From the best cinnamon buns in Bath (our personal favs) at Landrace, uber trendy furniture homeware Graham and Green, sophisticated lunch spot Walcot House to the luxurious bespoke letterpress stationary and paper goddess Meticulous Ink.
If you're travelling into Bath for the festivities, why not make it sustainable; all featured festive spots are within walking distance of the train station, which has great transport links to Bristol, London, Cardiff, Reading and Southampton. If you want to travel by car, the Park and Ride services offer an increased service throughout the duration with the bus stop in the city centre.
A bit about us
Choosing where to stay can be overwhelming, particularly in a city like Bath with its many options. Almost every street in Bath is adorned with homes that are hosted by various holiday-let agencies, and holiday management companies. But this choice allows you to rent the best Bath has to offer; from single-bed penthouse city flats to detached family properties on the outskirts.
Pass the Keys is one of the leading Airbnb short-let management companies across the UK focused on providing a great hassle-free experience for both hosts and guests. Pass the Keys Bath is a new type of holiday let management company; a local partner of a national, growing company, with a streamlined hassle-free management system that allows homeowners to maximise their property assets. Recently expanded into Bath, Pass the Keys offers a full end-to-end short let management service for Bath homeowners wishing to maximise their earnings on their properties. We are the only holiday let company that offers such a comprehensive holiday home management service in this area. We pride ourselves on delivering a quality Airbnb management service that gives hosts peace of mind that their property is safe with us.