It's beginning to look a lot like Christmas in Nottingham now that the 2021 Winter Wonderland has arrived with fairground rides and chalet-style market stalls selling festive gifts, crafts and appetising food and drink.
Nottingham City Council has given the go-ahead for visitors to soak up the Christmas atmosphere and safely enjoy a wide of range treats and experiences this festive season.
The 60ft Christmas tree in Old Market Square will once again be the city's main focal point. There is the giant observation wheel being the main attraction whisking visitors up into the air, with stunning views over the city's rooftops. The 60m high observation wheel is the largest transportable wheel in the UK and a must-try for all ages.
For those who prefer to stay closer to ground level, there is a new Après Ski themed pop-up bar serving the best drinks, and a traditional carousel which will also light up the square.
The aroma of sausages, churros, melting cheese, mulled wine and hot chocolate wafting around the square makes it virtually impossible not to succumb to a delicious seasonal snack.
Travellers coming into the city centre and local visitors can embrace the city lit up this Christmas time and fully get into the Christmas spirit!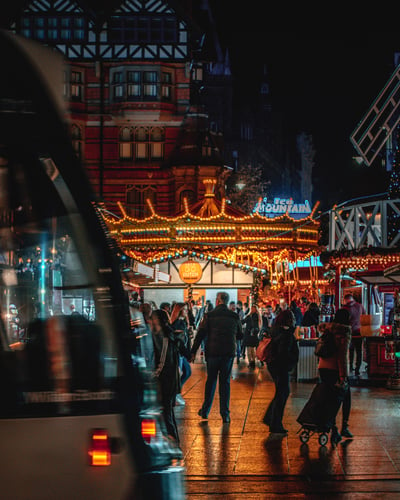 Why is Christmas is the best time to market your rental property?
Short letting your rental property over the Christmas period is one of the best times to market a rental property with many added benefits.
It is that time of year where people love to travel locally and across the borders with their friends and families visiting city centre hotspot locations to experience seasonal attractions and celebrate the New Year. December is one of the busiest peak months for Airbnb accommodation, with consistent bookings and high nightly rates.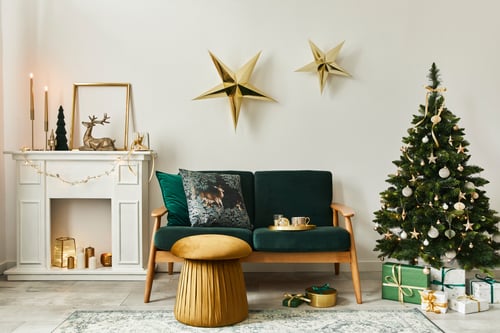 Additionally, the end of the year is typically the time when people will be notified of working in different cities on a short term basis. These people will be hunting for accommodation sooner rather than later, which is why listing your property for rent over the festive season can be an efficient and effective strategy.
People also like to plan their new year breaks with at least 3-4 months in advance. Therefore, listing your property early allows guests to book up breaks earlier for the new year getaway. Getting your property listed before the competition heats up is a smart move to make. When there is a reduced number of listings on the market, more potential guests will be looking at your property to stay.