Malaysia may be more perfect than you think.
Not only does Malaysia hold all the qualities of the perfect holiday destination - white sandy beaches, beautiful Malay, Chinese, and Indian cuisine, relaxation, adventure - but the Southeast Asian country also offers everything you would need to happily retire abroad.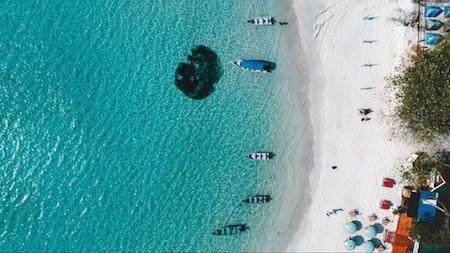 Where To Live
From exotic jungles to peaceful beaches and modern cities, Malaysia offers a variety of living situations suitable for any retiree.
As Malaysia is located close to the equator, for most of the year, residents can expect hot weather. While the highlands tend to be more humid, coastal towns tend to be pleasant with the ocean breeze. In most lower altitude areas of the country, the temperature is very stable, with the rainfall being the main variant between seasons.
Many expats tend to gravitate toward Malaysia's capital, Kuala Lumpur. This city is truly metropolitan with all the activities and modern amenities, a Westerner could want. Due to the economic security of the city's digital economy supported by the government, Kuala Lumpur has been able to build strong infrastructure, world-class hospitals, and renowned cuisine, entertainment, and shopping. Another destination perfect for retirees looking for a slower paced lifestyle is GeorgeTown, an island city north of Kuala Lumpur, designated as a UNESCO World Heritage Site. Although located on an island, George Town has a cosmopolitan feel with robust facilities.
You Will Not Be Alone
Although it may be daunting to move to a different continent, as an ex-colony of Britain, Malaysia is full of things that will remind you of home. English is widely spoken by locals and expats are abundant. If you are having trouble finding your community, you can even become an expat club, many of which have been in existence since the 1700s. If you are more interested in finding a local community, most local Malaysians are welcoming and inviting to anyone interested in becoming an active community member.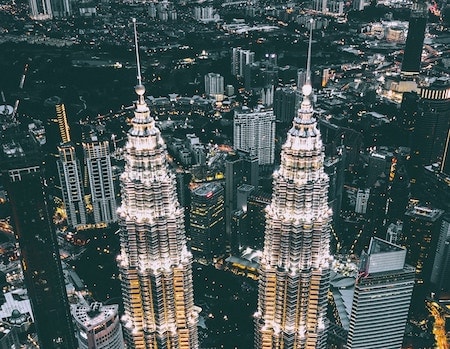 Cost of Living/Real Estate
Malaysia is very affordable. Cost of living in Kuala Lumpur for one person excluding rent can be as little as £335 per month. While costs in other major cities may remain similar to Kuala Lumpur's, in smaller towns, cost of living can be exceptionally cheaper. For most couples In Kuala Lumpur, a comfortable lifestyle costs about £1100 per month including rent - an extravagant lifestyle costs about £1750. For £500 per month you can rent a 2,195 square-foot, four-bedroom, two-bathroom apartment.
Healthcare
Because public Malaysian healthcare is only available for residents, Expats must buy insurance and use private healthcare options. Private healthcare in Malaysia is both high quality and affordable. Almost all doctors in Malaysia speak English and because foreigners use private healthcare, getting an appointment is quick and easy. Visits to a doctor average around £3.50, while more technical appointments with a specialist average around £20.
How To Do It
Property investment continues to be the UK's most popular option for saving for retirement. If professionals start early and gradually build their property portfolios, this option can be highly lucrative - a great way to save for a retirement abroad. But instead of selling, hire a property management company to take care of the day to day maintenance and leasing to continue to earn a steady income while living abroad.
If you have not invested in property, opt out of selling your family home before moving and put your house on the short-let market. Short letting on Airbnb and other home-sharing sites can be more lucrative than tradition long-term letting. So you can maintain a carefree lifestyle abroad, have an Airbnb management company handle your listings and bookings. Check out how our hosts are earning via short-lets. Don't rely solely on your pension and live the retired life you have always dreamed of by earning an income from your UK home.
For more information on how you can start planning how to fund your retirement abroad, visit Pass the Keys, UK's leading tech-enabled short-let property management company.