Last year saw a shortage of holiday cottages and properties in the UK. As the global pandemic faded and tourism reopened, people flocked to spend their leisure time on UK soil and holiday homes were booked up like never before. UK 'staycations' remain exceptionally popular, so how can you benefit?
One way is to open your own business. Read on as we discuss how to open your own holiday let company.
Buying a Holiday Let
If you don't already have a property, the first step is finding one. The biggest factor influencing this will be your budget. If the home you plan on buying needs renovation and decorating, make sure to factor this in along with taxes and fees.
One of the most important elements is to choose the right location. You need to decide if you want a seasonal let or something that will have guests flocking all year round. From here, you can decide upon the level of tourism in the selected area.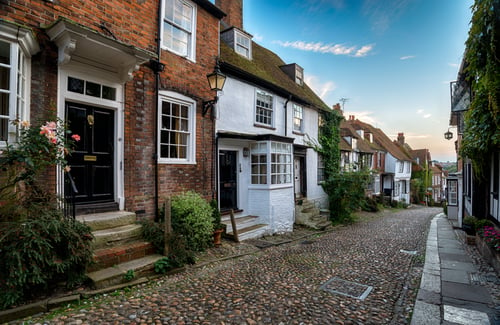 The type of accommodation will also influence the type of guest. Small city apartments will be great for couples getting away for the weekend, whilst a roomy house by the coast may be good for families.
When buying, try to separate your head from your heart. You may find somewhere you love, but if it is out of the way and will not attract the business you need, it is not fit for purpose.
Setting Up
Knowing the type of person you want to attract to your property is important, as it will influence everything you do subsequently. This can include factors as varied as marketing it to the furnishings you place inside.
Holiday Let Management
The first big decision you have to make is to manage the property yourself or hand it over to a holiday let agency. There are advantages and disadvantages to both approaches.
In the first instance, doing it yourself takes a lot of time and effort. If the cottage is quite far away from your primary residence and you have a high turnover of guests, it may be almost impossible, especially if you already have a full-time job.
The advantage is that you are not paying a fee for someone to do your Airbnb hosting or holiday cottage management. You keep all the profit.
The biggest advantages of a holiday let management company are that they will do everything for you, from turning over rooms to marketing and increasing your occupancy rate. This means you can concentrate on other responsibilities.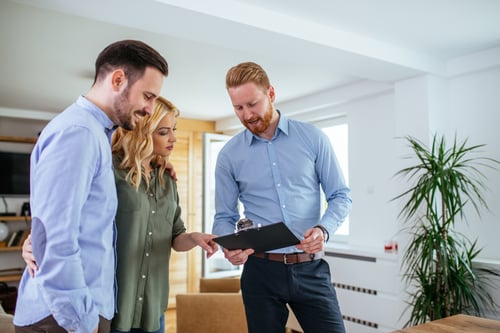 Furnishing
Furnishing comes back to the decision you made on the type of guests you want to attract. If you are advertising a fun and funky boutique apartment, then the fittings need to match. However, family lets need to be more practical.
In any instance, you should opt for high-quality furniture and not a flat pack. Longer-lasting furniture will save you from having to do regular replacements and repairs. The furniture will also be taking a heavy amount of wear and tear, so it needs to be durable.
Running the Business
There are several major factors you need to take into account when running your business. Many of them mount up quickly, and there may be some you have not even considered.
The first is the question of cleaning and laundry management. When a new guest arrives, the apartment must be thoroughly cleaned with all bed linen and coverings replaced. Consider doing this over the space of a week, with people staying for a night each time, and you can see how much work this could be.
On top of this, you need to do regular checks. Any maintenance issues need to be addressed as soon as possible. If you have to book tradesmen to do this for you, it could take longer than you think.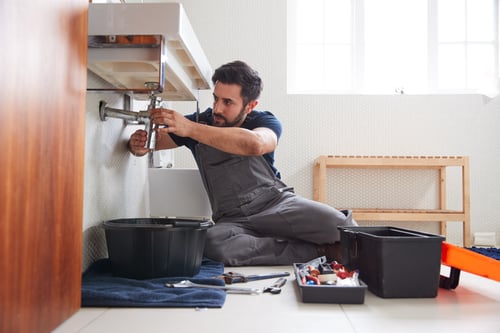 Marketing
Without marketing, no one will know your property even exists. Even when you do market it, the margin for error is very thin.
The first task is getting great pictures of your property. This will attract customers when you place it on the listing sites. A good holiday let company will know how to do this for you and know the best sites to list on.
Another important marketing facet is the price. Costs need to be adaptable, going up in peak season and when local events are on, if you don't know the local market, you can get this extremely wrong and produce a low occupancy rate as a result.
When doing it yourself, keep an eye on other similar lets in the area. If they are sold out, increase your price and lower it when many are available. This does take more time and effort on your part.
Regulations
Should your property be available for let more than 30 days in the year, it counts as a business. This means it will need to be registered for business rates.
When your property is purchased with a mortgage, you should also inform your lender. Different rates are given based on primary residences and letting residences. If you do not declare this, you may be charged penalties, and rates could change drastically.
Make sure you also safeguard yourself with public liability insurance. You will also need holiday home insurance cover should anyone suffer an accident on your property.
Finally, make sure you do all necessary safety checks for your property. Do a PAT test for electronics, a fire safety test, evacuation maps, and stay on top of your annual gas safety test.
Holiday Let Company
Now you know how to start a holiday let company, make a business plan. Plot it out for one year, adding your marketing and how you will manage it. After a year or two, you may even have enough profit to expand.
If you need assistance, then Pass the Keys are here to help. We are experts in holiday letting management. Contact us and let us help build your new business in the tourism sector.