In the last three years, (Jan 2015 through to Dec 2017), the rate of independent travellers has increased by 40%, with one in four people saying that they will travel solo in 2018. More and more people are travelling solo in recent times - as the travel industry expands, people are searching for that feeling of freedom, and some travellers wish to challenge themselves.
As this demographic is rising, and more travellers are booking holiday home rentals and Airbnbs, here is a few ways to market and cater for them.
The biggest issue for solo travellers is their budget. Obviously when you might book a hotel room, you can split the cost between everyone who is staying in it. With short-term holiday lets, the price per night is a lot less expensive than a hotel room. According to Busbud, London hotels are over $100 USD (£70 equivalent) more expensive than a typical Airbnb, the biggest difference in the 22 cities that they studied. Not only are they cheaper, solo travellers get better value for money with more space than a hotel room, additional amenities such as a fully serviced kitchen or a washing machine.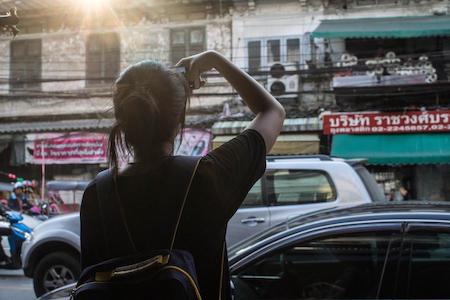 Solo travellers are more likely to book short term holiday lets because they have communicative hosts who can respond to their enquiries almost immediately. If you are travelling alone, you are more likely to want to make sure more than ever that you fully understand the key instructions or the house rules. Some hosts can't be available 24/7 for their guests, they might be relocated elsewhere or be on holiday themselves. With property management service, Pass the Keys, you don't have to worry about this as our guest support team is available 24 hours a day, 7 days a week to provide to best service for travellers staying in your property.
Holiday homes and Airbnbs are more likely to provide entertainment options and a living space for solo travellers, preferring this type of accommodation as opposed to hostels - which meet their budget needs but not their independence needs. The large majority of homes rented out to holiday visitors have their own living areas, equipped with large TVs. Some even have Smart TVs, streaming availability, or games consoles. This allows solo travellers, who have often been exploring all day (and would more likely stay in, than go out with friends or investigate the nightlife), to relax in a quiet space, or to catch up on their favourite shows. These aren't the cheapest way to kit out your holiday home, so even a few books can go a long way.
If you feel like you would need assistance in renting your property short-term, contact Pass the Keys who can maximise your rental income, optimise your occupancy rates, and look after your guests when you can't. Find out how much you could earn with Pass the Keys, the UK's leading short term property management company. For other news and tips, check out our blog.