The UK staycation boom, coupled with the presence of 12 million dogs in the UK has meant that the demand for pet-friendly accommodation has never been greater. Dogs really are part of the family, and one of the greatest perks to holidaying in the UK is that owners don't have to battle the guilt of forlorn puppy eyes begging not to be left behind, nor do they have to shell out on kennel or doggy daycare whilst away.
But as a holiday let owner, you wonder 'should I make my holiday-let dog friendly? Could going dog-friendly help increase my target market?'. Having dog-friendly accommodation is a sure-fire way to increase the occupancy of your holiday rental, and in turn, boost your revenue year-round. Those with dogs are likely to look for accommodation throughout all seasons, especially due to certain summertime restrictions on dogs at beaches, etc., and most properties charge up to £25 per pet as standard for the booking.
Dog-friendly Surrey.
With the stunning and accessible green and leafy Surrey not suffering from such seasonal restrictions, having a dog-friendly rental property maximises rental occupancy, giving four-legged friends a warm welcome all year round. Guildford and its surrounding areas are the ideal locations for a woof-approved holiday away, with plenty of pubs inviting both paws and boots through their doors.
Copious walk options ensure your guests will never be short of a new path to tread. Your guests, two and four-legged alike can meander the trail alongside the River Wey, share a picnic in Newlands Corner, or exhaust sniffing snouts amongst the woods and heathland on Whitmoor Common. Guildford is the heart of many doggy destinations, and guests will be thrilled to explore the area with their dogs all year round.
But don't dogs cause more problems than they're worth?
Maybe you have a furry friend yourself, or maybe you don't… either way, you're understandably concerned at the extra hassle they might bring to your holiday let.
Putting your property on short letting market platforms as a dog-friendly property may discourage those without dogs to stay, particularly those who have allergies. And as much as we love them, dogs are inevitably going to cause more of a mess than maybe our two-legged human equivalents. Your holiday let may need more frequent deep cleans or more regular re-decorating. After all, even the best-trained dogs will, unfortunately, leave a hair or two behind and can also be the perpetrator of a scratched door, a broken object, or a scent mark.
Before opening the invite to the paws of the family, do consider if the extra potential overheads of cleaning and repairs are worth your time. Holiday let management companies such as Pass the Keys® can help with the extra attention to detail required in such situations.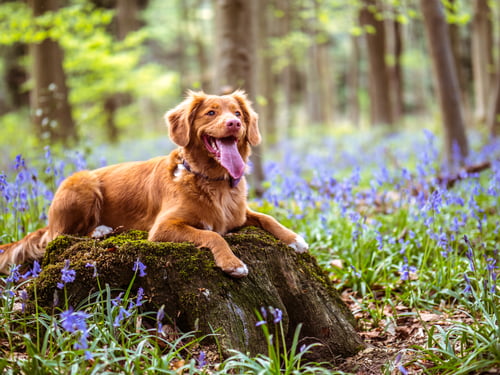 Image credit: Jamie Street
Top tips to create a dog-friendly holiday let:
As a short-term let owner, you can make the whole family feel even more loved by providing little touches that show that even the smallest member of the excursion is welcome.
Providing a dog-friendly guide to the area with walking trails and pubs and local attractions that accept dogs, as well as local vet details make a big difference in helping your guests feel at home, whilst providing treats, old towels, and water bowls demonstrate that have you gone the extra mile to make your guest experience better. A dog-friendly property will also come with expectations from pet owners so bear in mind that you will require a secure garden or area that is designated for dogs and will give peace of mind about security for the owners.
By laying out clear and simple guidelines for your guests to follow, such as having no-go areas on the furniture or upstairs, and making it clear it is the owner's responsibility to clean up after the dog, are ways to minimise misunderstanding.
By providing care and attention to what really matters to dog owners, you're likely to find owners who sing your praises to other pet friends looking for dog-friendly holiday options.
The Paw of Approval
Owning a dog-friendly property can be rewarding and lucrative, increasing your short lets desirability all year round, especially in such a pawsome location as Guildford and its surrounding areas. Dogs and dog owners can be incredibly considerate, responsible, and welcome guests in your holiday rental. Holiday home management can be easy, even when dogs are involved, with an end-to-end management company such as Pass the Keys®. Setting out ground rules prior to guest stays and giving the four-legged extra touch on the details, means your guests can have a truly pawtastic experience.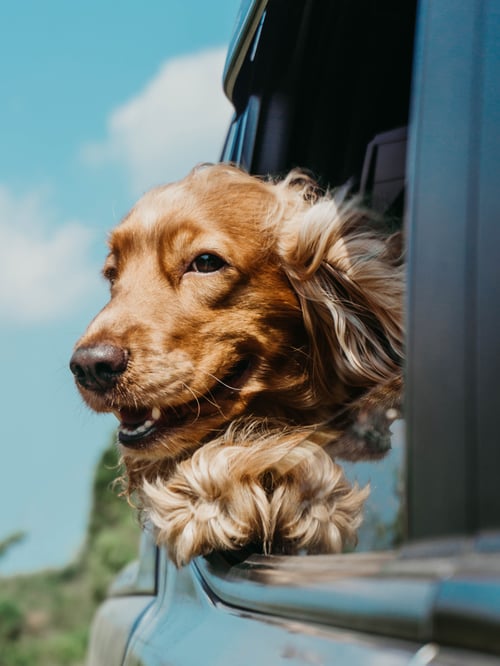 Image credit: Ja San Miguel
If you are keen to learn more about hassle-free short letting with a property management company, then give Pass the Keys® a call today on 020 8050 2818. For short letting enquiries in Guildford, please ring Pass the Keys® Guildford on 01483 924551.
Or, to find out more about the pros and cons of being a short let host, check out this blog post!