New research has found that 83% of British travellers would prefer a UK staycation than a holiday abroad this year! Staycations became the thing to do in 2020 especially in Swansea, with Gower named the best staycation location in the UK. In light of a global pandemic, people began looking at staycations in a totally different light.
2021 is predicted to be the same, with many of us choosing to stay at home this year and take the opportunity to explore our great British Isles.
Industry experts appear to agree too - see these articles from the BBC, the Times, and many others say that 'staycations' are here to stay. Matt Hancock has even said he will be staycationing in Cornwall this year!
This is great news for us in the short let industry, especially those with property in Swansea: the gorgeous beaches of the Gower Peninsula and the rolling hills of Brecon are right on our doorstep and likely to be a huge draw for tourists from all over Britain.

Here are 5 reasons why staycations will be more popular than ever in 2021:
1. The COVID-19 vaccine is rolling out across the country.
The speed of the COVID-19 vaccination programme across the UK is giving many hope for a more 'normal' summer.
The UK vaccine programme has entered the second part of its first phase. The rollout is now being expanded to include those aged 60 and above, and those with underlying health conditions. The rest of the over-50s will follow, with the UK Government aiming to offer everyone in priority groups five to nine a jab by 15th April.
2. Pent-up Demand.
People are desperate to get out for a change of scenery after being cooped up for what seems like forever.
The next update on the coronavirus lockdown rules for Wales is due on the 12th March. We're keen to see if First Minister Mark Drakeford will confirm self-catering accommodation can open for Easter weekend.
3. Key Workers need a rest.
If you've been working on the frontline to fight COVID-19, you are more than deserving of a break. Once the vaccinations have been delivered, it is expected things will calm down, allowing these workers to take a breath and hopefully a holiday.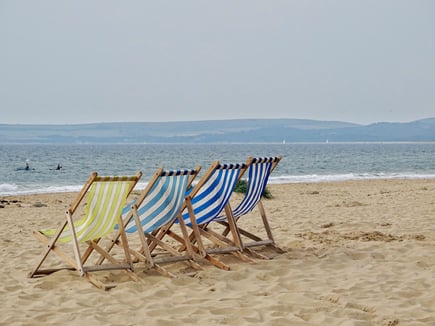 4. Living expenses for some people have reduced during lockdown.
With lockdown curtailing our spending and people working from home and saving on commuting costs, a lot of people have managed to save money through lockdown.
This means people will have more money to spend on going away and exploring once lockdown is lifted.
Already, we are seeing upwards of 25% increase on nightly rates from 2020-2021, which is reflective of demand and people's finances allowing extra spending this year.
5. There is a new type of worker emerging.
They're called 'The Digital Nomads'. Not heard of them before? We hadn't either! This is a trend which started in America and has made its way over to Europe.
We all know about seasonal workers who move to where the work is. All a Digital Nomad needs is their laptop and they can work from anywhere with an internet connection. Want to spend summer by the sea and winter in the city? Why not embrace the life of a digital nomad!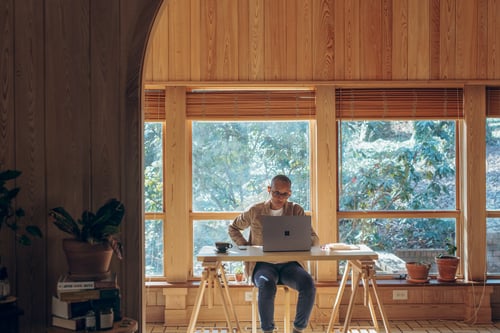 Get ready for the staycation boom of the century!
So what does this all mean? Make sure YOU ARE READY is what it means!
It takes on average 4 to 8 weeks to prepare and market a short let property in order to optimise potential bookings. Make sure that you have all your preparations made because, when the market turns, it is going to get hectic - you will want to make sure you are in the best place to maximise on this opportunity!
Why not book in for a free 15 minute Rental Consultation with us to find out how much your property could make on Airbnb in Swansea this year.
Based in Killay, Pass the Keys Swansea is run by local property expert, Hannah McCartan and her team. Give us a call on 01792 344482 or drop me an email hannah.mccartan@passthekeys.co.uk