It is important for Airbnb hosts to know that winter is still a popular time for guests to travel to Belfast. Although there are of course plenty of cool things to do in summer in Belfast, there is plenty going on in the city all-year round!
Winter is truly a magical time in Belfast with most things revolving around the now-famous Belfast Christmas Market. The market is not only a celebration of the sights, sounds and aromas from across the globe, but it also showcases the finest foods and products that are made in Belfast. Perhaps start with a kebab from Turkey and finish off with some locally made rum and raisin fudge, all the while meandering through the craft markets or exploring further out into Belfast's cobbled streets and narrow walkways. It is a truly wonderful way to spend an evening and something that tourists come back to Belfast for year after year.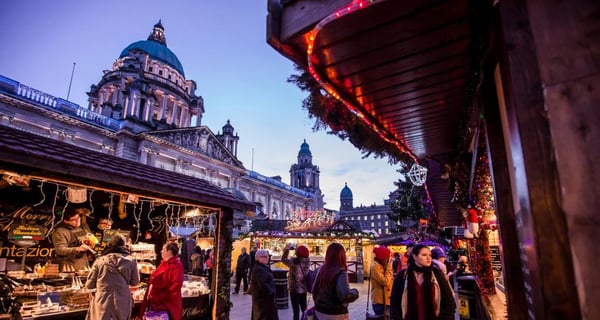 Belfast Christmas Market


When the visitors are full and ready to do some sightseeing, they may take a walk through the crisp air across Belfast's beautiful Lagan River and spend a few hours exploring the world's famous Titanic Museum. Before being amazed by the architecture and the stories of the famous Belfast shipyard, we highly recommend warming up in the Titanic cafe with a lovely cup of tea and a hot scone with strawberry jam and fresh cream. Yum! Following their visit, parents can bring kids to see Santa Claus who bases himself at the Titanic Visitor Centre before making the long trip from Belfast to the North Pole!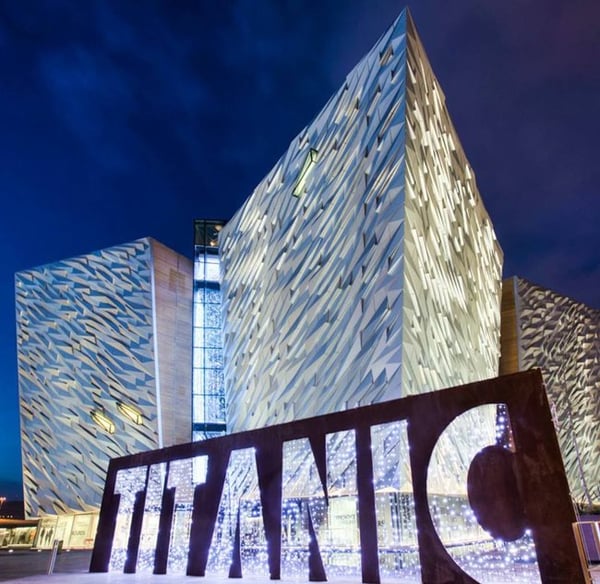 Titanic Museum during Christmas

Visitors looking for some evening entertainment need look no further than the bars dotted around Belfast's famous Cathedral Quarter. Here, despite the crisp weather, you will find lots of revellers in the outside areas of the bar being warmed up by the warm glow of the patio-style heaters and listening to live music performed by local Belfast bands.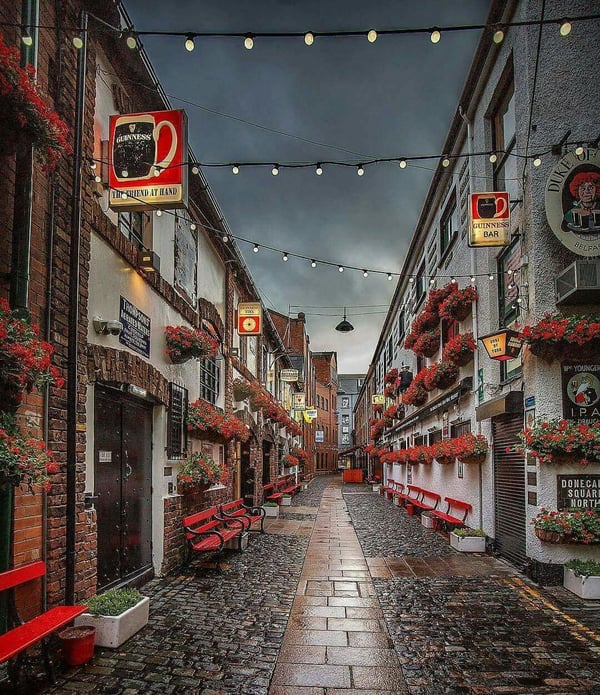 Belfast pubs during winter


Seasonality is definitely a thing with regards to Airbnb and short-term lets but winter is a fantastic time to be in Belfast and hosts are starting to realise this in the form of increased booking numbers. According to Belfast's City Council, the city has received up to 9.5 million visitors each year and is promising to grow more. Therefore, this is the chance for property owners to short let their vacant properties and boost their income.
As the only Belfast-based short let property management company partnered with Airbnb, we will strive to maximise your property's potential throughout the year and see it thrive in the Belfast short let market!
Find out how much you can earn with your short-let property in Belfast by entering a few details here or simply give us a call at +44 288 944 9962.
The chance is here to take, what are you waiting for? Pass the Keys Belfast is managed by a local entrepreneur Chris Kelly who loves the city's potential to surprise people around the world!