Airbnb is well-known as a profitable way for people who own property to earn extra income on the side. Whether you're renting out a room in your apartment or a beachfront holiday home, you can definitely make some extra money.
Homes are averaging over £200 a night in many UK cities, and plenty of customers are renting out properties for several weeks during peak times!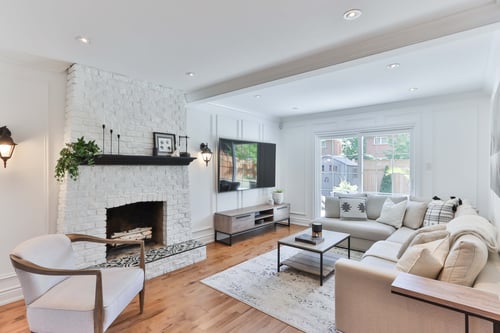 However, when it comes to short let management, there are certain things you should know about before you jump in:
1. Passive Income
Have you ever met anybody who says they hate making money by doing nothing? We haven't either. With so many short-letting apps like Airbnb available these days, earning extra income has never been more accessible - you can sit back and let your rental income accumulate without lifting a finger.
Now, you may be thinking that hosting guests on Airbnb is hard work, but it doesn't have to be! Just like with long-term rental properties, there are short let property management services that can do all the work for you: finding guests, setting prices, and adding the final touches.
The work involved in running an Airbnb is strenuous, to say the least. If you have back-to-back guests, you only have a few hours to clean up and prepare for your next visitors, even when everything goes according to plan. But by hiring an Airbnb agency, you can just sit back and earn, making this the number 1 benefit of short-let property ownership.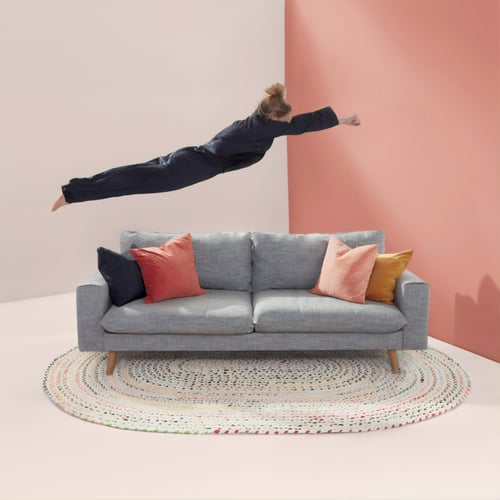 2. The Right Location Will Maximise Profits
If you have somebody else managing your property, you are at liberty to manage your property remotely, so pick a location that's going to be busy throughout the year.
Your short-let doesn't have to be coastal or situated in a large city like London for it to be profitable. There are plenty of quaint, rural towns and other tourist destinations dotted throughout the UK that attract lots of tourists year-round.
Being close to a nature site or a shopping area or having a house on a lake are just a few factors that will allow you to increase your nightly rate.
Property location should be your number one consideration if you are currently in the market to purchase a second home. Remember - you don't have to physically be there to make money from it!
3. Higher Rates
If you have a property that is rentable year-round and attracts guests for most of the year, then you'll earn a far more substantial income than you ever would from a long-term rental property.
Many people assume that guests will never pay hotel rates for an apartment, but many are prepared to do so for bookings that take place over a few days to a week. If you're able to fill up your calendar for even half the year, then you are pretty much guaranteed to earn more than you would with a full-year rental lease.
The difference can be staggering. Think about it, if you charge £1,000 a month for rent from a long-let tenant, you will be earning around £12,000 before expenses. However, if you charge £120 per night, and you rent out your property for 180 nights of the year, that's approximately £22,000 a year, just for that one property being occupied for six months!
What's more, there is a global Airbnb community of support at your fingertips, with over 150 million users worldwide!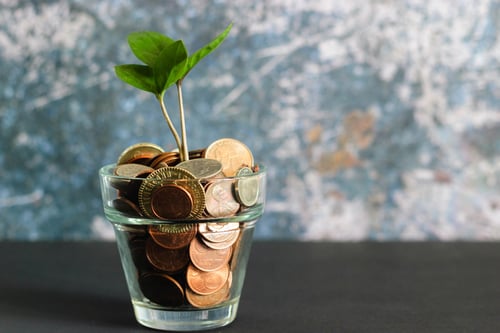 4. No Long-Term Commitments
This is one of the greatest benefits of Airbnb hosting. One-year leases are a hassle, especially if you get stuck with a problematic tenant. But with short-letting, you won't have to worry as much about legal landlord-tenant issues and disputes.
It also gives you the freedom to change your property by performing repairs, renovations or even selling—whenever you decide to do so!
5. More Frequent Payouts
Airbnb transactions will give you payments every time someone comes and goes. The platform pays you one lump sum the day after a new guest checks in, and it is usually paid in instalments for longer-term rentals.
During the peak seasons, this could be every few days with shorter-let clients! Instead of waiting for payments on the first of every month like most landlords; you will receive a continuous cash flow.
Also, since short letting platforms will register through the customer's credit card, payments are guaranteed. No more worrying about your tenant being short on cash or late for rent. If you can get the customers, you're guaranteed the cash.
The only downside with this is keeping track of the more sporadic income for taxation, but if you hire an experienced Airbnb management company like Pass the Keys, this won't be an issue for you at all.
6. The Time is Now
Not convinced yet? Well, there are many reasons why now is the perfect time to begin your Airbnb host journey! The platform is always bustling, so we recommend that you get in there before the competition becomes too fierce!
As more and more Brits are getting vaccinated, and the pandemic comes to an end, the world is beginning to open up. The current complications regarding international travel have meant that more Brits than ever before are searching for their perfect Airbnb staycation. You don't want to waste an opportunity like this!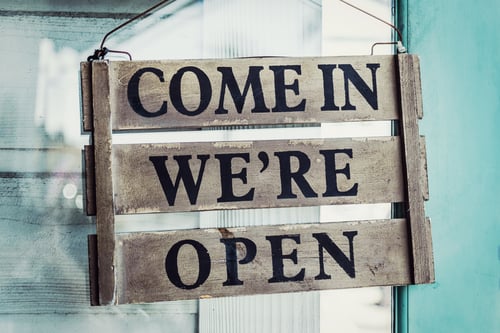 Get Renting Today!
With platforms like Airbnb becoming even more popular, and expert companies such as Pass the Keys around to help them succeed, short let management has never been easier or more profitable than it is right now, so don't wait.
If you're interested in short letting, but reluctant to go it alone, find out what services we offer to help you grow your property business, and keep reading for future updates on the growing short letting industry!