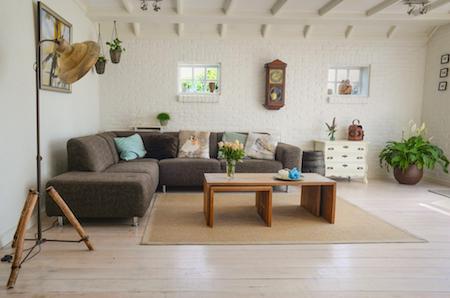 In most UK cities, average rental prices have steadily increased both monthly and annually over the past few years. Yet, in some UK regions rental prices have decreased, perhaps due to the economic uncertainty of Brexit, the increased competition within the long term letting market, or even location desirability.
Although the reasons for the price drops seem widespread and variable, a recent report from HomeLet gives an insight into the specifics of the how each region has been affected by rental price deflation. In the report, the rates at which regional rental prices rise or fall are broken down into monthly and annual reports.
According to the report, three regions saw significant decreases in rental prices in 2017. In Scotland, a region that includes rental hubs, Edinburgh and Glasgow, experienced an average rental price drop of -1.0% from November 2017 to December 2017. In Greater London, the UK's most populous region, rental prices dropped by -0.4% from November 2017 to December 2017. This corresponds with the Royal Institution of Chartered Surveyors' (RICS) prediction of a 2018 slump, characterised by decreasing asking prices, in the London housing market.
The most significant and sustained decrease in rental price was experiences in the south of England. Cities, such as Brighton and Oxford, were hit by an average -1.0% decrease in rental prices from December 2016 to December 2017.
The rental price deflation with Scotland, London, and the south of England could negatively impact landlords' income, especially if rental prices continue to fall. A solution to this would be to enter into the short and medium let markets. By combining long, medium, and short lets, landlords can maximise their income. During high tourist seasons, short lets could bring in a larger than average income as landlords would be charging a higher nightly rate. During lower seasons, a medium or traditional long term let could guarantee a continued income. A mixed strategy could make up for any loss of income resulting from rental price deflation.
To find your income solution, check out Pass the Keys. They can provide you with the management expertise required to execute your mixed let strategy.