We all know that times have been pretty tough recently – it seems like you can't switch on the TV or read the headlines without news of financial doom, gloom, energy prices, Downing Street and Covid! Fingers crossed, we're on the way out of the current situation but we think it's fair to say that we've all been tightening those purse strings recently and looking for ways to save a bit of extra cash.
One thing you may not have considered however is this... Have you ever thought about holiday letting your home out for a few weeks in the summer?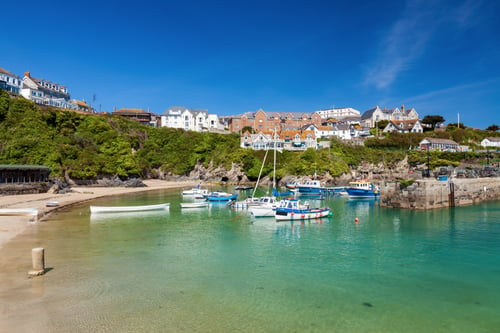 You may think it's more hassle than it's worth renting your home out, but we think the benefits far outweigh the effort needed to get your home ready for the holiday lettings market. If you're already planning to be away for a few weeks this summer on your own holiday or visiting the family, then this can be a great way to not only cover costs but also to come back with some cash in your pocket.
Just think of all the extra pennies you could make; especially if you live in an area that tourists flock to in the summer months, like Newquay. You can easily make up to £900+ (depending on the size of your property) per week by renting out your home to summer visitors with holiday let management and full hosting management by Pass the Keys Newquay; not a sum to be sniffed at! Just think, you could put that towards:
Treating yourself & family/friends to a nice holiday somewhere
Paying any household bills/credit cards that have been stacking up
Getting those all-important repairs done to your car
Feeding your hungry family for a few months
Buy yourself something you've always wanted, after all, it's nice to treat yourself from time to time!
Or, just simply save it for a rainy day
So, the all-important question; what's next if you decide to take the plunge and rent out your home for a few weeks over the summer? Read on to find out.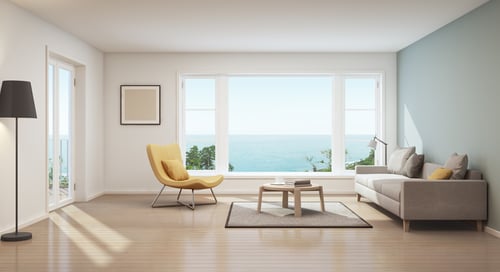 There are a few boxes to tick, to make sure you stay within the law and your property is up to scratch. In a nutshell, you need to make sure you have the following:
All the necessary legal requirements – so that includes gas, electrical and energy performance certificates, all of which are quick and easy to get hold of or we can provide an engineer for you.
Furniture that complies with furnishing safety regulations – most modern furniture will already be made to comply but it's worth checking out.
Smoke detectors on each floor of your home as well in hallways and stairs to keep your guests safe
Third-party liability insurance - not expensive but a must to protect yourself if anyone has an accident whilst staying in your home. We partner with the fabulous Superhog and you can find the insurance information from Airbnb here, and Superhogs guarantee; Host Guarantee and Deposit Guarantee
A well-equipped kitchen and house with all the usual essentials and with everything in good working order. You can see our standard inventory right here to make sure you have everything you need.
But how do we go about putting your property out there in front of potential guests?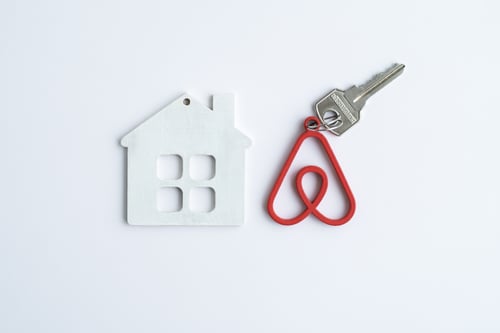 We don't wish to blow our own trumpet but we think that Pass the Keys is one of the best ways to do that. We think it's a great solution for short term lets over the summer (and all year round), even if you just want to do it for a few weeks. Some of the things that make us stand out from the crowd are that there are:
No contracts to sign – this is a huge barrier for most people as the majority of holiday letting agencies do require you to sign into a contract which ties you into all sorts of conditions and sometimes restrictions. Not us! We like to keep things simple as life is already complicated enough and it's your property.
No fees to pay if we don't fill your property. It really is that simple! You just pay when your property is booked
No need to worry about marketing – you can leave this up to us with our years of experience in the holiday lettings market. We'll make sure we get your property out there via our own marketing channels to give you the best chance of renting your property and we list on multiple platforms giving you the best exposure.
We provide the cleaning and linen for you, schedule the cleaners, supply your consumables so you can just sit back and relax
Listing preparation - Professional photography of your property and listing description preparation, calendar management and up to the minute pricing
Host App – Each host will have access to their very own PTK app where you will have full oversight of your bookings with up to the minute updates on everything from cleaning to financials
24/7 check-in and guest support - We provide 24/7 guest check-in, giving guests the flexibility to arrive whenever they prefer, and we are available 24/7 to reply to all the urgent needs of the guests.
You can find out all the details of our service right here where you can also get a free quote of what you could earn through summer letting and we're always more than happy to help you out if you have any questions to throw at us on 01637 808406. You can also find us over on Facebook and Twitter, if that's more your style.
Image credits: - Shutterstock