Expanding into the beautiful Chichester Harbour area; Pass the Keys, the UK's leading short let management service, are now offering our expertise to property owners in the Chichester area to help make managing their short term and holiday lets efficient and hassle free.
The demand for short term holiday lets is steadily rising in Chichester, and consequently there is an increasing demand for professional support and services to help manage holiday properties. Pass the Keys are proud to announce that we have teamed up with local business owners Tom and Clare Sherlock to provide professional support in Chichester.
Pass the Keys is a new kind of property management company, and full-service operation, created specifically to give homeowners the ability to maximise their short-term rental income without any hassle. In a nutshell, we list and manage your property on short-letting sites like Airbnb, so you don't have to.
We interviewed Tom and Clare of Pass the Keys (Chichester) Ltd, to find out why they're so passionate about the city and its growing short let industry.
Q: Hi both, can you tell us a bit about yourselves?
Hi, we're Tom and Clare Sherlock, We were both born in Chichester and have lived here for most of our adult lives. For many years we ran an independent hotel in Chichester and self catering holiday apartments, also setting up and running a restaurant and two cafes. We have extensive knowledge of the hospitality industry in Chichester and are thrilled to now be able to share that knowledge and help others to achieve their property's full potential. Chichester is such a beautiful area and we are incredibly lucky to be able to live and work here.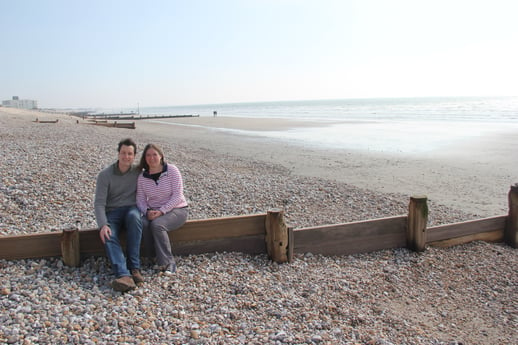 Q: Why is Chichester good for short letting on platforms like Airbnb?
The Chichester area is a hotspot for tourism and repeat business because it has so much to offer. Alongside one of the finest sandy beaches in the UK, the beautiful Chichester Harbour - an Area of Outstanding Natural Beauty with it's pretty harbour villages such as Bosham and Emsworth, offers plenty of attraction for visitors. Add in the beautiful Roman walled city itself, the South Downs National Park, the world famous Goodwood Racecourse and motor racing events such as the Goodwood Festival of Speed plus many museums and galleries; Chichester really does have it all!
With so much to offer visitors, we feel that the growth in short term breaks will continue into the future. However, it is not just hotels that are in demand. Increasingly, guests are wanting a "home away from home" experience with the luxury of hotel-quality service. Airbnb enables you to let out your property through a trusted, secure platform, whilst still having the flexibility to make use of it yourself. Right now there is an enormous pent up demand for good quality properties so there couldn't be a better time to start letting your property in this market.
Q: Why does Chichester need a short-let management company like Pass the Keys
The main issue concerning property owners who are looking to earn an income from the short let and holiday market is the perceived hassle and the stories of party weekends, property damage, extra cleaning and so on. It takes about 40 hours of work per month to manage a holiday property when taking into consideration the marketing, reservations, cleaning, laundry, maintenance etc. This is where we can help by managing all those tasks for the homeowner and utilising award winning technology to maximise occupancy and revenues, all whilst ensuring that all guests are vetted - no parties allowed!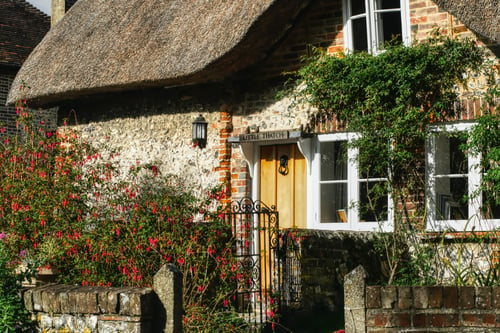 The end result is a property that will earn significantly more revenue then the long let market, even when taking into account the management fees. This leaves you, as the property owner, to rest easy and enjoy the rewards. Pass The Keys has an online host portal from which you can see at a glance how your property is performing in terms of occupancy, revenue and future bookings, whilst also being able to view photographs of the property after the cleaners have been in so you can also keep an eye on the condition of your property remotely.
Pass the Keys has also achieved the prestigious Professional Airbnb Co-Host Status, one of only three companies in the UK to do so, further demonstrating their position as a leader in this field.
Q: What advice would you give to property owners if they want to host on Airbnb?
Guests expect a high standard of accommodation, particularly if they have chosen to book your property instead of a hotel. First and foremost, you need to make sure your property is exceptionally clean, well-maintained and well equipped. Guests are looking for ideal locations for their stays, and for individual charm in a property – so make sure your photographs are professional to ensure they maximise on your property's benefits to really show it off.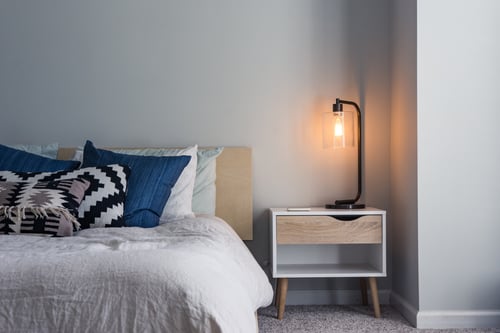 For more tips, check out this Pass the Keys blog!
If you have properties in the Chichester area and are interested to find out how much you could earn as a short let host through Airbnb, give Tom and Clare a call today on 01243 974563. Alternatively, visit our website at https://www.passthekeys.co.uk/chichester and use our free online calculator.