Although Dumfries & Galloway has always been one of the most desirable regions in Scotland to visit, since the Covid-19 pandemic and the rise of the 'staycation', the area has seen a significant increase in demand for short term holiday lets as booking sites such as Airbnb have rocketed in popularity with holidaymakers and visitors alike.
On discovering the vast amount of time and hard work to be invested into managing a short term let to ensure it is a success, property owners in the region, realising the value of reliable, professional and dynamic property management, were increasingly approaching Pass The Keys to market and manage their properties for them.
In response, Pass the Keys, the UK's leading short term let management service, are delighted to welcome our partner Charlotte Boyd as we launch the Pass The Keys service in beautiful Dumfries & Galloway.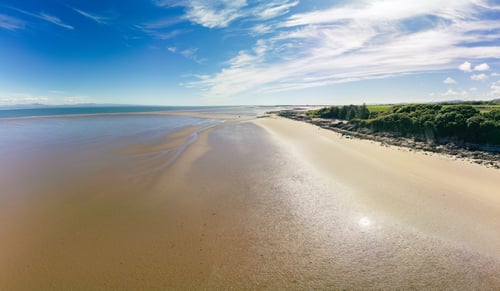 We interviewed Charlotte, the Managing Director of Pass the Keys Dumfries & Galloway to find out a little more about her and why she loves her home region of Dumfries & Galloway so much!
Q: Hi Charlotte and welcome to the Pass The Keys community! Can you tell us a little about yourself and career history?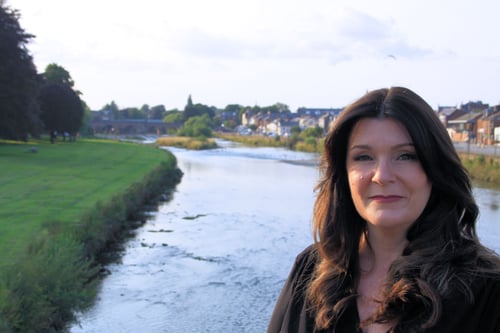 CB: Hi, I'm Charlotte Boyd the now very excited Managing Director of Pass The Keys Dumfries & Galloway! I married my lovely husband Gary in 2005 and I am the proud (and sometimes challenged) owner of two teenagers!
I am privileged to have had a varied work history although the mainstay has been within the travel and tourism industry. After travelling the world as Cabin Crew in my early career, I then joined the Airline's Special Services Department where I was responsible for the smooth transition through the airport of our VIP passengers. Dealing with Royalty, Ministers, Diplomats and celebrities from all over the world has given me an unparalleled insight into what it takes to not only meet but to exceed customer expectations.
I then joined the 'luxury travel market' project managing travel arrangements and private aircraft for VIPs and multinational companies.
Q: Why did you decide to join Pass The Keys in Dumfries & Galloway?
CB: I have been interested in breaking into a career within the property market in one form or another for some time, however, having considered estate agency, lettings agency and long term property management, nothing seemed to tick the right boxes, there always seemed to be something missing! After reading about Pass The Keys' successful rise in the short term let market since its launch in 2015, everything seemed to click into place. Here was the opportunity not only to work in the property market with a company whose values are very much in alignment with my own but also at the same time within tourism. The cherry on top is contributing to the promotion and success of the tourist industry within Dumfries & Galloway.
The groundbreaking technology and support structure that Pass The Keys has to offer made it the only, and most exciting choice for us, the fact that Pass the Keys has achieved the enviable status of 'Professional Co-Host' with Airbnb was simply the icing on the cake.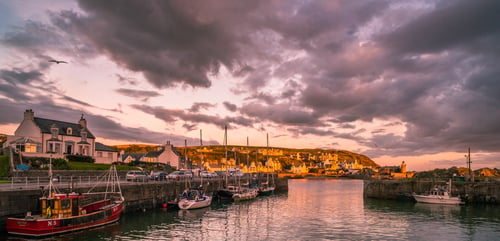 Why Dumfries & Galloway?
I am a born and bred 'Doonhamer' and after living in London and surrounding areas for quite a few years, when it came time to start a family I couldn't think of anywhere I wanted to raise a family more than in my home region and so returned home. I've had a great passion for Scotland, its culture and its people since an early age, which has only been rivalled by my passion for Dumfries & Galloway! The region never fails to surprise and delight me almost on a daily basis, with over 200 miles of coastline and beautiful beaches, stunning countryside, forests, woodland, hills, mountains, towns, villages, hamlets and too many attractions to list. It brings me huge pleasure to think, that in a small way, I will be contributing to visitors discovering and falling in love with this amazing part of bonnie Scotland!
Q: What do you think are the key elements for successful short term let property management?
CB: I think there are various key elements, all of which are as important as each other. The stress-free, efficient and professional management of the property for our hosts is obviously the main aim along with sustainable long term profitability. The industry-beating technology developed by Pass The Keys enables us to maximise occupancy rates as well as achieving optimum pricing so these elements are the very fabric of what we set out to achieve for our hosts.
However, a trusted, transparent and good working relationship with property owners is essential, after all, they are entrusting me with one of the most valuable assets they have, it's important that they are confident that I am as invested in the care and success of their property as they are!
Q: What skill set do you feel you personally bring to the table that sets the Pass the Keys service in Dumfries & Galloway apart?
Having lived in Dumfries for most of my life, I know the region like the back of my hand, being part of the community and living in the heart of the region means that I can easily identify events happening in specific areas during different parts of the year. This allows me to market properties and their prices accordingly to maximise my hosts occupancy rate and income.
I am a methodical worker and pride myself on my organisational skills, which, in this role where there are many plates to spin, is a great quality to have. It allows me to monitor and track every aspect of my properties at any time, alleviating any 'surprises' as much as possible.
On a more creative note, gaining my diploma in Interior Design means I can effectively assist my hosts in preparing, staging and dressing their property in order to appeal to the most guests possible, and, once again maximising their income potential! From small 'tweaks' here and there with the general presentation of the property to complete redecoration and refurbishment, I am able to help and project manage any size task.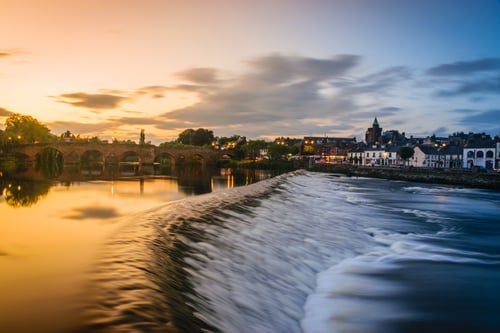 Q: What would be your 'Top Tips' for hosts when launching their property onto the short term let market?
CB: There are quite a few! Initially, I would have to say that paying attention to the overall presentation of the property is of key importance. Today, guests booking a short term let expect 'Hotel' quality and cleanliness and that's what we aim to deliver as a partnership. Making sure that on launch, the property is presented beautifully and to its full potential to appeal to the most guests is essential. But the property also needs to be maintained over the period of its rental lifetime in order to retain great ratings and ensure a secure future of bookings.
Another tip would be...please, as much as possible, try to relax! You and your property are in safe hands! Pass The Keys are delighted to be launching in this beautiful part of Scotland and as one of only three property management companies to be selected by Airbnb to hold the coveted 'Professional Co-Host' status, we look forward to introducing a new dynamic and exciting way to manage your property in the region.
If you have a property in Dumfries & Galloway and are interested to find out how much you could earn as a short-let host through Airbnb, give Charlotte at Pass the Keys Dumfries & Galloway a call on 07395 334650 or drop her an email at charlotte.boyd@passthekeys.co.uk. You can also visit our website and get a quote on how much your property could earn through short-letting. Simply visit https://www.passthekeys.co.uk/dumfries/.