So what does Pass the Keys Belfast do?
Pass the Keys Belfast is an Airbnb property management company. We provide a complete end-to-end management service which means our clients can enjoy all the benefits of Airbnb without the hassles.
What does end-to-end mean? So just Airbnb?
No, we use Airbnb as it has become something of a proprietary eponym. Its market dominance means it is easier to use 'Airbnb' instead of 'short-letting' as it is more widely understood. We also secure many bookings via booking.com, Expedia, VRBO and via our own direct booking channel.
Thank you for asking me to clarify that end-to-end part of my answer as it is what really sets Pass the Keys Belfast apart. Many companies who do this only offer a handful of services as part of their package. We include everything - creating the listing on Airbnb and other platforms, constantly editing that listing to achieve high search results, setting optimum pricing using our inbuilt pricing algorithm and secondary software, a Client Portal for full visibility, guest screening, 24/7 guest support and the organising of cleaning, linen provision and maintenance services. We are locally based and this lets us visit the properties on a regular basis - something other companies don't do.
It is due to our end-to-end management service and fantastic results that Airbnb has listed us as a professional co-host (the only one in Northern Ireland).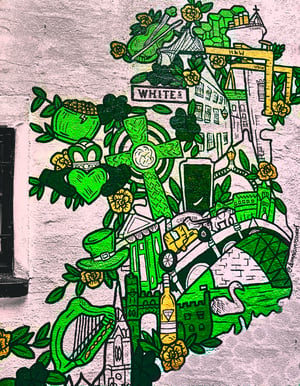 Ah... I see, but why would someone come to you for that? Why wouldn't they just let out their property as a traditional long-let tenancy?
It could be one of any number of reasons. Many of our clients use their properties from time to time (e.g. returning home) and so traditional long letting doesn't work. Others have had bad experiences with long letting and like the fact that their property is professionally cleaned on a regular basis and maintenance issues are fixed quickly. Others are attracted by the fact that the short-term rental of a property can command higher profits than long-term rental which makes sense - after all, we all want to maximise our assets.
Makes sense, but I'm still unfamiliar with the whole concept and a little nervous about it - I suppose I would have to sign up for a long contract?
Not at all, we only ask that we manage your property for one month, after which you can cancel with one month's notice. At Pass the Keys Belfast we don't want to hold people to long term agreements, especially in the current climate where things can change so quickly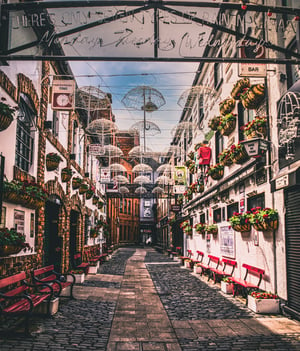 Sounds great! I'll sign up in that case!
Woah! I like your enthusiasm but it's not really done like that. We need to learn a little more about your property first to see if we would be a good fit for each other. After we learn a little more, we can advise if your property would be suitable for the Airbnb market.
Oh, I see - well it's not right in the city centre, so probably not.
Location is important but it's not the only factor. Belfast is not a huge city and so places are never too far from anywhere else. We manage many properties that are not in the city centre and they do exceptionally well. Much more of a determining factor is how your property looks or will look - you may need to put in some time and spend some money to get it up to standard and if you are willing to do that, location almost becomes secondary.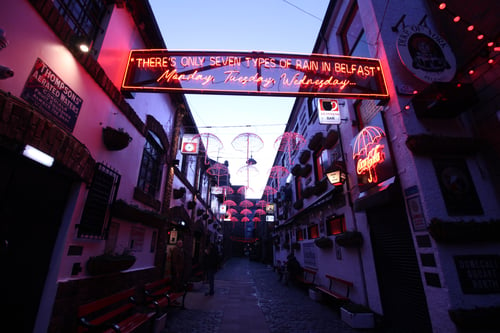 Well that's good to hear! And the big question - what is all of this going to cost me?!
Our management fees are 20% plus VAT. Unlike most other companies we don't charge any fixed fees on top of that so we only make money when you make money. There is also an initial onboarding fee of 119 pounds which covers the installation of the key safe, the onboarding of your property onto multiple platforms, and professional photography. Also, because we create the Airbnb account in your own name and not under our company, we hand it back to you if you do decide to leave us and you will retain full rights to it.
Amazing! Those fees seem pretty reasonable considering long-let property managers often charge around 10% and their duties aren't anywhere near as labour intensive. Just one thing, I do know quite a few of the neighbours and I am worried about the impact on the community…is that something I need to be concerned about?
At Pass the Keys Belfast, we want to provide two things - a top-quality service for our clients and fantastic accommodation for guests coming to Belfast.
The last thing we want is to have any negative impact on the community and for this reason, we use a number of vetting measures such as the requirement of government-issued ID, analysing past reviews, the requirement of security deposits, and questioning them about their reasons for staying. We will meet them in person if we think anything is untoward and we will not accept bookings that make us suspicious.
We also implement strategies to ward off any potentially bad guests such as limiting the number of people that can stay in the property, age limits, and minimum 3 night stays at the weekend. We do not tolerate parties or extra guests being on the property without permission.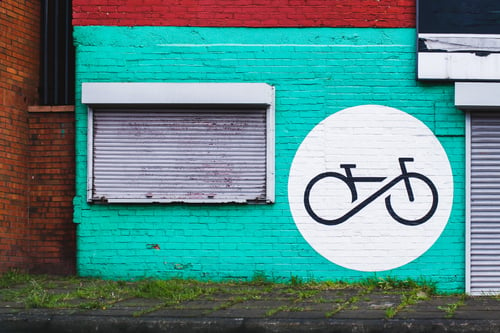 Great, sorry just one more question kind of related to that. Airbnb has a bad reputation - people say it pushes house prices and rent up so that people can't afford to buy. Is this true? I'm not sure I want to get involved if that's the situation.
Great question. Again, we are a conscientious company and we are local and live here so the last thing we want is for what we do to have a negative effect on the community as a whole. Taking Belfast as an example, there are approximately 150,000 residential properties in the greater Belfast area. Conversely, there are 815 short-let properties. This represents a percentage of 0.54% and is much too small to have any kind of impact on property prices. A better place to direct this train of thought would be to the banks who are snapping up huge amounts of new build properties at discount rates before they even get to the market! (but maybe that conversation is for another day!)
An alternative train of thought is to focus on the benefits to the community that Airbnb brings such as paying local cleaners and other suppliers, the opening up of peripheral parts of the city to tourists, and profits going into the pockets of local people rather than just multinational hotel chains.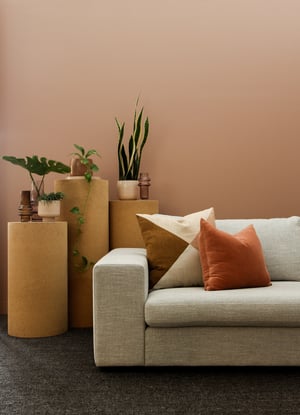 Interesting, I've never thought of it like that before….
Well if you want to learn any more, just visit our site at www.passthekeys.co.uk/belfast or email us at belfast@passthekeys.co.uk and we will be happy to answer any other questions you have or even arrange a viewing at your property free of charge :)