Property owners ready to sell feel the property market squeeze now more than ever as property prices continue to be down annually. In the wake of this annual drop, many are turning to short-letting to earn a temporary property income until prices significantly increase.
Although home prices have increased from month to month, monthly prices continue to stay lower than their 2017 counterparts for the 7th consecutive month; March prices are 0.6% lower than prices in March 2017. According to Rightmove's March 2018 report, this annual drop has caused an increasing amount of property owners to opt out of selling in Greater London, even during Spring, historically a key selling period.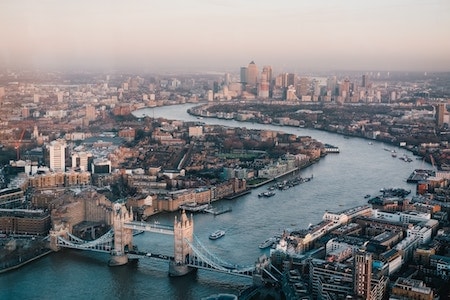 The numbers prove the loss of interest in selling. On Rightmove, the UK's largest online real estate portal, the number of newly marketed properties in March has decreased by 3% compared to the same month in 2017. The only property type that has increased in number of new listings compared to last year is two-bedroom flats - increasing by 1%. One-bedroom flats are down by 2% and the number of three-bedroom flats is down by 3%.
Flats are not the only property type affected by the drop. The number of homes entering the market has also significantly decreased. Most significantly, the number of five-bedroom houses has decreased by 16% in the last year. Four-bedroom houses are down by 6% and two-bedroom houses are down by 3%.
Unfortunately, this is a self-perpetuating cycle. Because of the annual price drop, fewer properties are newly listed, leading to uncertainty in the property market. Uncertainty initiates a slower rate of sales, leading to a growing stock of unsold houses, subsequently lowering property prices.
While prices remain low, property owners ready to sell can turn to the short-let market to earn an income on their empty homes. For a 2-bedroom flat, occupancy can be as high as 79% during high season, yielding earnings as much as £3,000 per month.
Unfortunately short-letting your London property on short-let platforms like Airbnb can be a huge hassle. There is tons of laundry, daily check-ins and booking management, and the worry of crazy guests and property damage.
Luckily, Pass the Keys, a new breed of property management company focusing on Airbnb and short let properties now offers comprehensive services that remove all the work of running an Airbnb while still maximising occupancy and income. An expert of the short let market, Pass the Keys, gives property owners the piece of mind that their empty properties are successfully performing and their homes are well-maintained until they are ready to sell.
If you are interested in making the most of the annual price drop by short-letting your property hassle-free, check out Pass the Keys, UK's leading tech-enabled Airbnb management company.