Pass the Keys®, the UK's leading short let property management service are excited to announce their services will be launching in Scarborough, Filey and the beautiful surrounding rural villages in this scenic corner of North Yorkshire. Pass the Keys® have formed a partnership with local businessman Adam to help make short let management in the area for landlords efficient, lucrative and most importantly hassle-free.
Hi Adam, Can you tell us a bit about yourself?
I'm Adam, I was born and raised in Scarborough so have a great deal of knowledge of the area and what it has to offer. Although spending most of my working career in the oil industry, travelling the world and integrating with many different wonderful people and cultures alike, I grew up always having a passion for property and what the sector has to offer.
Over the last few years, I decided to follow my dreams in the property and hospitality sector. Since then I have bought and renovated a lovely bespoke villa in the Algarve purposely designed for short term rental in the tourism hospitality sector.
Two years ago I set up and now run a successful cleaning company alongside a family run laundry and dry cleaners to provide a 5-star service to the short let hospitality sector.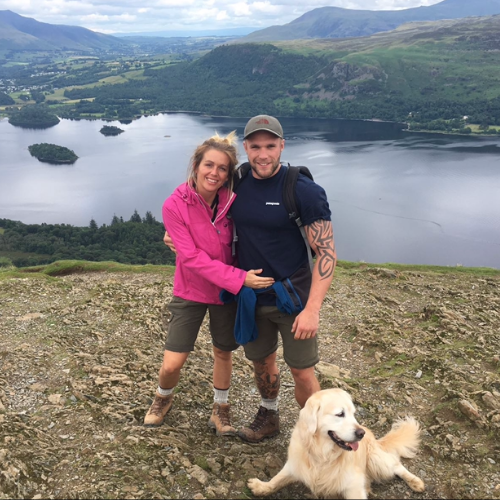 What drew you to partnering with Pass the Keys?
My high ambitions encouraged me to offer a bigger and more complex service to my landlords and their properties in the form of a full end to end hassle-free management service. That's when I stumbled upon Pass the Keys, immediately acknowledging they could be exactly what I needed to expand my already growing business and provide my customers with a fantastic hassle-free service.
Immediately upon speaking to Sabrina, she made me feel welcome and already part of a team. What really attracted me the most was Pass the Keys tried and tested efficient technology and systems and their support system, offering extensive experience and support at every point of the process.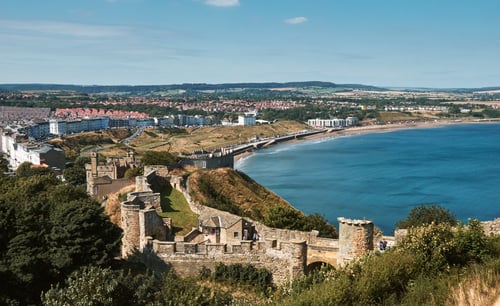 What advice would you give to property owners wanting to host short lets?
1. Guests rightly expect a high standard when renting furnished accommodation be it for business or holiday/leisure so it's very important to ensure your property is exceptionally clean as possible, well maintained & equipped with quality, however, keep it simple and NOT cluttered.
2. First impressions are fundamental to maximizing your revenue so make sure photographs are professional and really elaborate what your property has to offer.
3. Have a structured property management process, this is not the only key to ensuring your guests have a smooth and fantastic experience to remember, not only boosting your reviews but possibly ensuring regularly returning guests. It also makes your life easier and stress-free as dealing with short lets can be a stressful experience if not done right especially as your portfolio expands. This is where we can help not only helping potentially optimizing your revenue but allowing you to relax and get on with your day to day tasks.
Why is Scarborough ideal for short-term letting?
Being born and raised in Scarborough, I have a great understanding of what this wonderful part of the country has to offer. Retaining its crown as the most visited holiday destination in England outside of London speaks for itself for those thinking of venturing into the world of short term lettings in the area.
From its miles of stretched golden beaches, action-packed family fun and entertainment to breathtaking coastal and rural walks, dining and nightlife and much more, including word class acts such as Stereophonics, Westlife and many more this year at our newly renovated open-air theatre.
Having so much to offer, Scarborough and Filey can cater for all people, from a seaside family holiday to romantic breaks, hikers and dog walkers alike wanting to explore the amazing scenery, making it the perfect place for hosts to offer their properties to the short-let market.
I am so excited to start this new venture and help other people follow their dreams and create themselves some extra passive income by becoming a short let host completely stress and time free.
If you have a property and are interested to know how much you can earn through short letting your property in Scarborough or Filey completely stress-free contact us at Pass the Keys (Scarborough) on 01723334257 or email adam.oneil@passthekeys.co.uk. You can also visit our website and get a quote on how much your property could earn through short-letting. Simply visit: https://www.passthekeys.co.uk/
Discover the beauty of Scarborough and surrounding areas at: https://www.discoveryorkshirecoast.com/scarborough
If you have a property in the Scarborough & Filey area and are interested to find out how much you could earn as a short-let host through Airbnb, give Pass the Keys Scarborough a call on 01723334257. You can also visit our website and get a quote on how much your property could earn through short-letting. Simply visit https://www.passthekeys.co.uk/scarborough/.