British staycations enjoyed a renewed popularity boost during the covid pandemic and despite the return to normality, they are showing no signs of slowing down! We've rounded up our top UK holiday destinations for 2023; whether you are a host looking to rent your property or a guest planning their next break, read on to find out more.
1. The Lake District
England's largest national park has long been a favourite for a staycation and it's not difficult to see why. With a plethora of charming towns such as Ambleside, Keswick, Grasmere, and Coniston; stunning natural beauty spots and many tranquil lakes the Lake District provides the perfect location to wind down with the family.
Date for your diary: Keswick Mid-Summer Festival, June 2023 – this family-friendly festival features a dog show, picnic in the park and musical concert.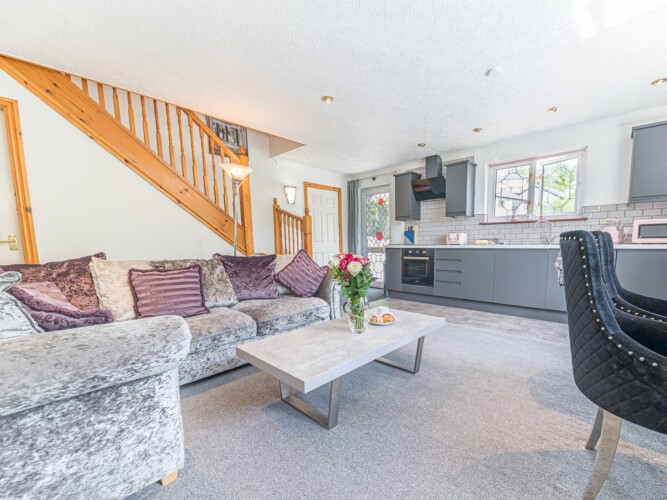 Book a Two-bed property with parking near Bowness Centre or check out other properties near the Lakes here.
2. South Wales
With a range of picturesque coastal villages, a wild coastline, and golden, sandy beaches to rival Cornwall, South Wales is a fantastic alternative for those who don't want to travel as far South-West. Don't miss the local food and drink scene in Tenby, the delights of the Gower peninsula and a walk along the awe-inspiring Pembrokeshire Coastal Path.
Date for your diary: Abergavenny Food Festival 16th & 17th September 2023 – attracting more than 30,000 visitors a year, this is a foodie paradise not to be missed!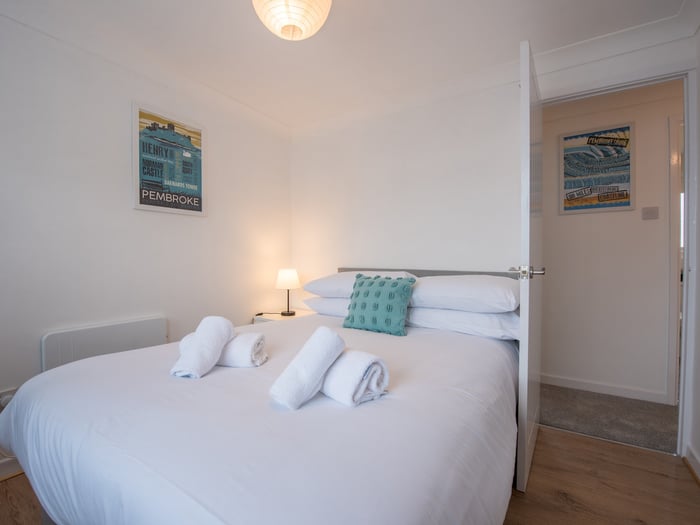 Book a 4 Bed Chalet Fully Equipped with Free Parking and WiFi or check out other properties around Wales here.
3. East Anglia
Comprising of the English counties of Cambridgeshire, Norfolk and Suffolk, East Anglia is renowned for its wide coastlines and extensive countryside. Areas such as Thetford Forest, the Norfolk Broads and Suffolk Coast & Heaths are ideal spots for a family staycation. The area has a mix of coastal villages, cathedral cities and medieval towns so there is truly plenty to keep the whole family entertained.
Date for your diary: Jane Austen's Emma Open-Air Theatre 13th July 2023 – a comedic take on this classic novel that promises fun for the whole family.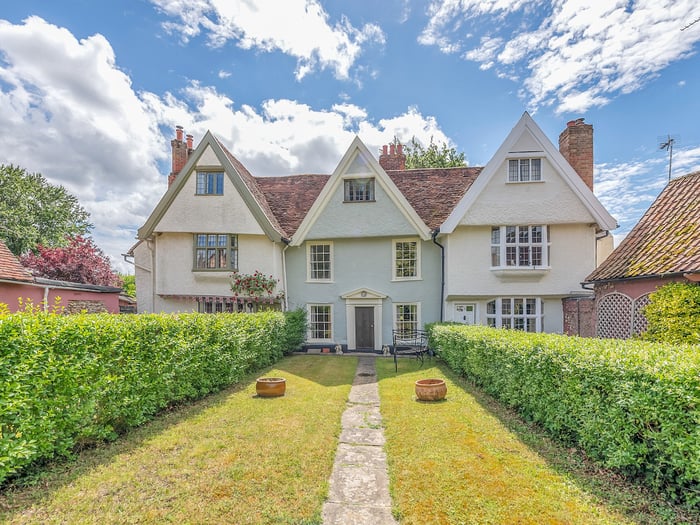 Book this wonderful Grade II Listed Cottage on The Green in Cavendish or check out other properties within East of England here.
4. Cornwall
Britain's most popular staycation destination is without a doubt Cornwall, also known as the English Riveria. It is an obvious choice for keen beachgoers, with hundreds of award-winning sandy beaches suited to surfing, as well as the mildest and sunniest climate in Britain! The Southwest Coastal Path runs along the county's extensive coastline and the county is also home to Tintagel, the birthplace of Arthurian legend and plenty of Areas of Outstanding Natural Beauty.
Date for your diary: Tropical Pressure Festival 14th to 17th July 2023 – an easy-going, family-friendly festival in the grassy fields of Porthtowan complete with kids workshops, food pop-ups and plenty of live music.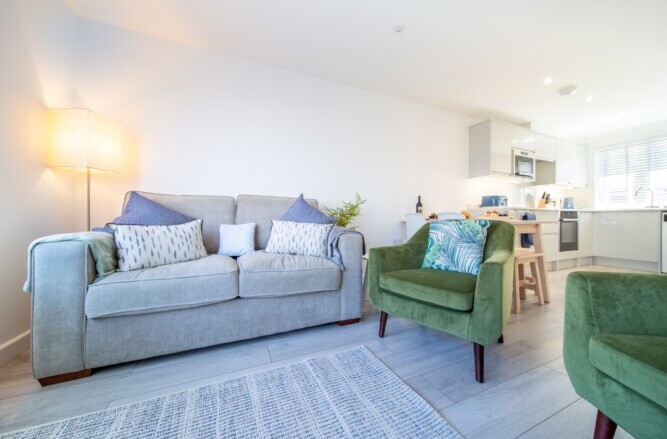 Book this Coastline Court Apartment in Newquay or check out other amazing properties here.
5. North Yorkshire
Increasingly popular as a staycation destination are the North York Moors and quaint surrounding areas such as Ripon, Harrogate, Knaresborough and Richmond. The coastal towns of Staithes, Whitby and Scarborough are also great coastal destinations from which to explore North Yorkshire's rugged coastline. North Yorks is also home to the medieval walled city of York which is well worth a day trip if staycationing in the area.
Date for your diary: The Great Yorkshire Show 11th to 14th July 2023 – this 250-acre showground is one of the best agricultural shows in the UK.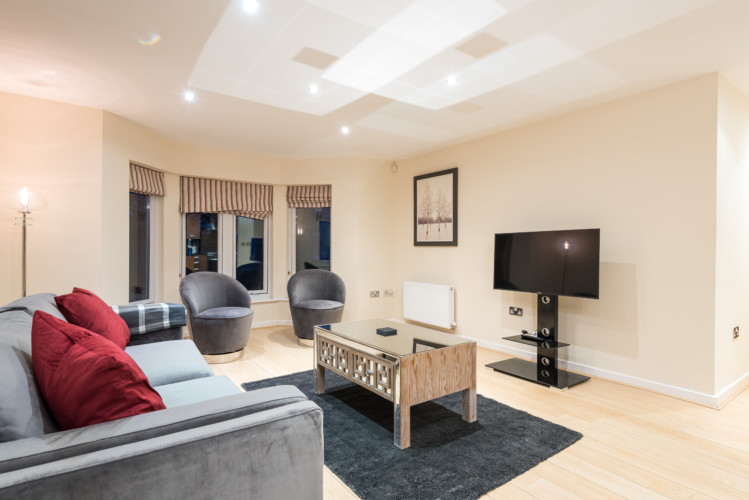 Book this Modern 2 Bedroom Apartment in York or check out other amazing properties here.
6. The Cotswolds
The Cotswolds is a beautiful region of Central-South-West England and ideal for a rural staycation. This area is a haven for hikers and cyclists, with the Cotswold Way providing hundreds of miles of countryside to explore. The picture-perfect villages such as Bourton-on-the-Water, Castle Combe, Stow-on-the-Wold, and Chipping Campden are well worth a visit, as are the historic palaces of Blenheim, Berkeley, and Kenilworth.
Date for your diary: Cheltenham Music Festival 8th – 15th July 2023 – a magical musical tour set amongst the beautiful Cotswolds countryside.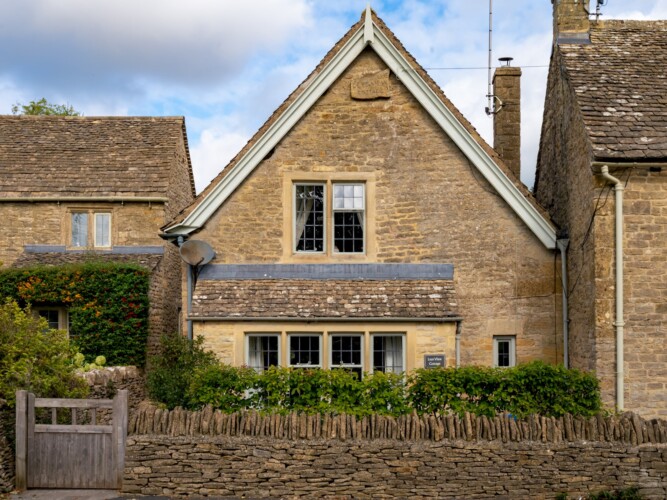 Book this Delightful 4 Bedroom Cotswold Character Cottage or check out other amazing properties here.
7. Dumfries & Galloway
Situated in the Scottish lowlands, Dumfries & Galloway offers over 200 miles of rocky shoreline, woodlands, sandy beaches, and an expansive forest park. From harbour towns, medieval castles, quaint coastal villages, and the South-West coastal drive 300; Dumfries & Galloway is a less obvious but no less appealing destination for your 2023 summer staycation.
Date for your diary: Closeburn Castle Ghost Hunt 10th June 2023 – set in 20 acres of secluded Scottish countryside, this medieval castle is perfect for a spot of ghost hunting!
Book this Charming 2 Bedroom Cottage in Beautiful Rural Village, Ruthwell or check out other amazing properties here.
Did you know you can now book directly with Pass the Keys for a best-price guarantee with the free cancellation policy, 24/7 guest support and flexible payment options? It's never been easier to book your next staycation via our direct booking site!
Alternatively, if you are a property owner in any of these areas and are interested in short letting your property then why not give us a call on 0208 8050 2818. We also have franchises across the UK so if you have a property in an area not listed above, don't hesitate to reach out to us!