The ongoing cost of living crisis is impacting how and where Brits spend their money, with many of us thinking twice before purchasing non-essential items and looking to save our pennies where possible. Family days out can be ruinously expensive, but we've compiled a list of the best free days out for couples, friends and all the family this year.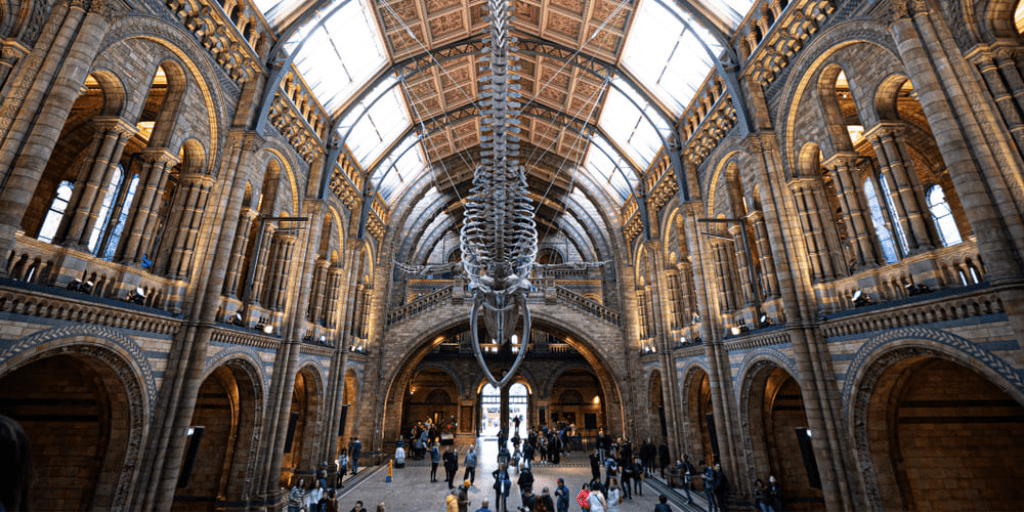 Inside view of the Natural History Museum in London
1. Wander around a museum
The UK is home to many interactive and interesting museum exhibitions; more and more of these are now outside of London. Within the capital, the British Museum, Victoria & Albert Museum and Natural History Museum offer a great day out.
Our recommendations for free museums near you:
Falmouth Art Gallery, Cornwall
Blaise Castle House Museum, Bristol
National Football Museum, Manchester
World Museum, Liverpool
National Railway Museum, York
Discovery Museum, Newcastle-upon-Tyne
Weston Park Museum, Sheffield
National Museum of Scotland, Edinburgh
Kelvingrove Art Gallery and Museum, Glasgow
St Fagan's Natural History Museum, Cardiff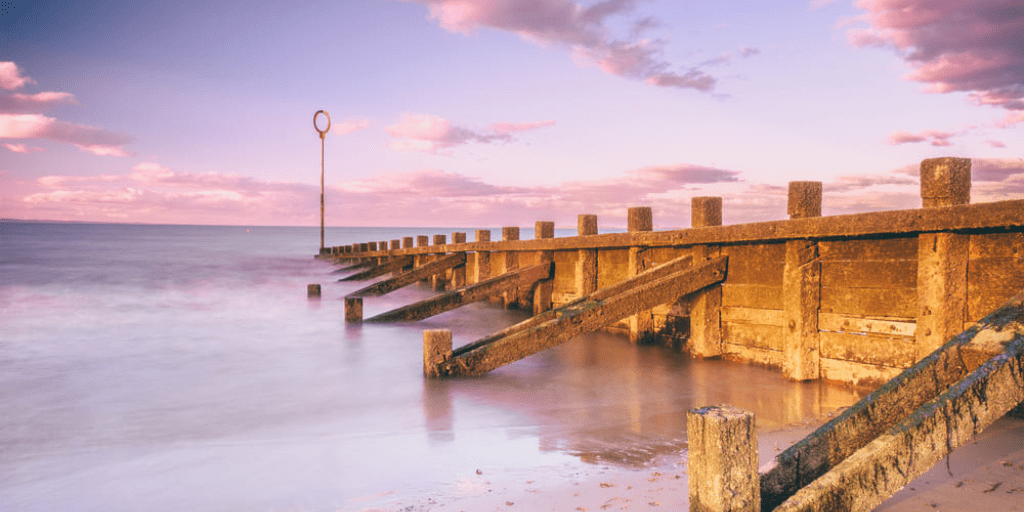 Sunset view of Edinburgh's Portobello Beach
2. Take a trip to the beach
The UK has over eleven thousand miles of coastline and is home to hundreds of award-winning beaches for the whole family to enjoy (weather permitting!)
Our recommendations for beaches near you:
Barafundle Bay, Pembrokeshire
Fistral Beach, Cornwall
Portstewart Strand, Northern Ireland
Wells Beach, Norfolk
Portobello Beach, Edinburgh
Crosby Beach, Merseyside
Camber Sands, Sussex
Whitby Sands, North Yorkshire
Tankerton Beach, Kent
Brighton Beach, East Sussex
Rhossili Bay Beach, Swansea
Bamburgh Beach, Northumberland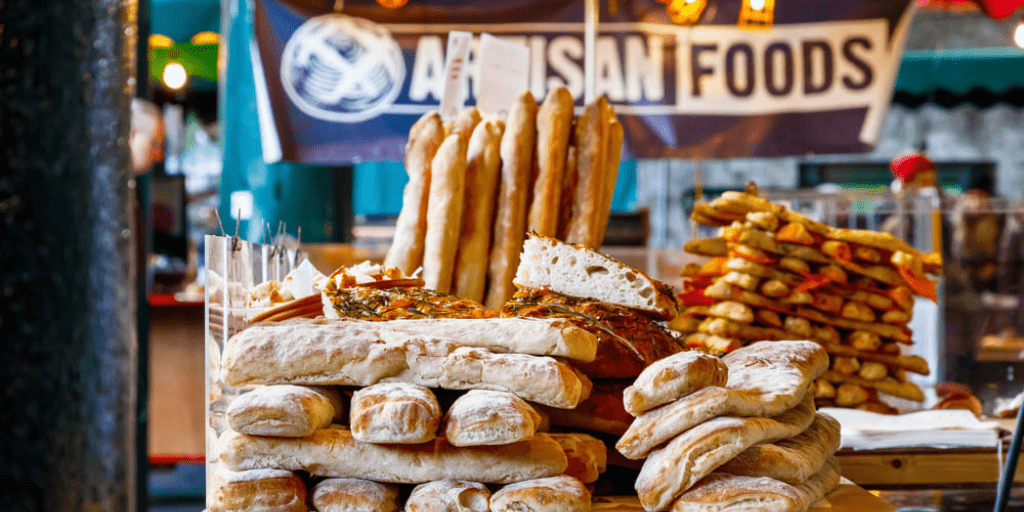 Freshly Baked Bread displayed at a Borough Market in London
3. Explore a market
The UK has an abundance of local markets perfect for foodies to sample delicious produce from around the globe. In London, Spitalfields, New Covent Garden and Southbank markets are a great starting point. But there are plenty of exciting markets taking place across the country
Our recommendations for markets near you:
Norwich Market, Norfolk
Kirkgate Market, Leeds
Bullring Market, Birmingham
Stockbridge Market, Edinburgh
St George's Market, Belfast
The Covered Market, Oxford
Barnsley Market, Yorkshire
Ulverston Market, Lake District
Widnes Market, Cheshire
Brighton Open Market, East Sussex
Ludlow Market, Shropshire
Abergavenny Market, Wales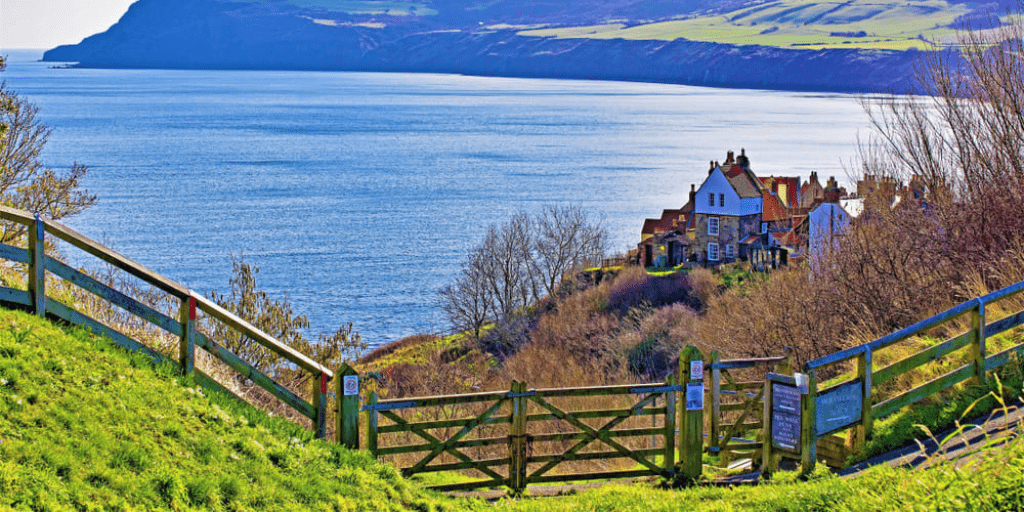 View of Robin Hood's Bay, England
4. Go for a ramble
With 14 national parks and 46 Areas of Outstanding Natural Beauty, the UK has some truly stunning open spaces just waiting to be explored. And the best part… they don't cost a penny.
Our recommendations for walks near you:
Porthleven to Lizard Point, Cornwall
Old Man of Coniston Walk, Lake District
Southwestern Coastal Park, Devon & Cornwall
South Downs Way Walk, Hampshire
Whitby to Robin Hood's Bay, North Yorkshire
West Highland Way Walk, Scottish Highlands
Padley Gorge, Peak District
Pembrokeshire Coastal Path, Pembrokeshire
Thames Path to the London Wetlands Centre, London
Viking Coastal Trail, Kent
Hadrian's Wall Path, Northumberland
Winchcombe to Cleeve Hill, Cotswolds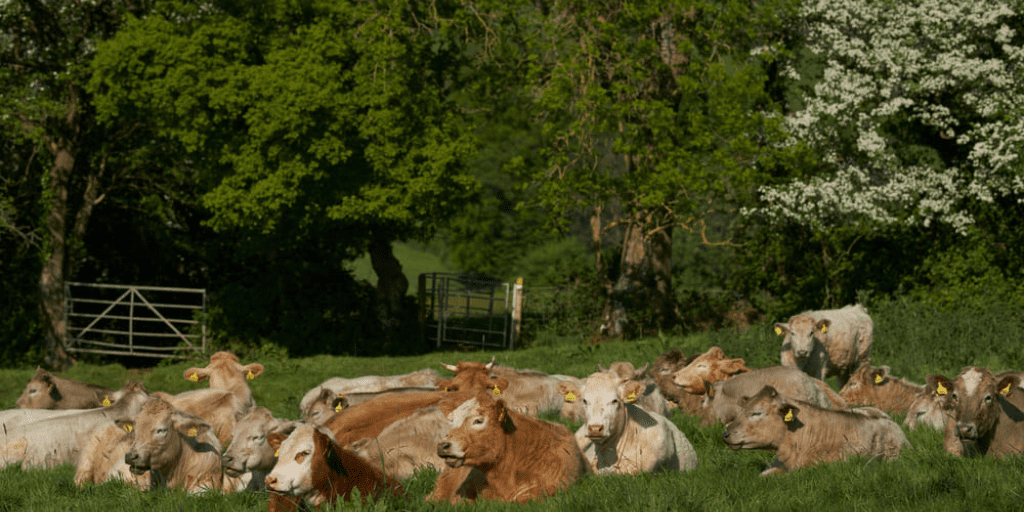 Cattle in Lush Green Fields on the Outskirts of Bath
5. Visit an animal farm
Whilst some animal farms do charge entry, there are many that offer free admission and are guaranteed to keep children and animal lovers entertained till the cows come home! Many of them are also located in cities, meaning you don't have to travel far to feel at one with nature.
Our recommendations for a free animal farm near you:
Stonebridge City Farm, Nottingham
Old Holly Farm, Lancashire
Bill Quay Community Farm, Gateshead
Mudchute Park Farm, London
Gorgie City Farm, Edinburgh
Blaze Farm, Macclesfield
Roskilly's Farm, St Keverne, Cornwall
Farmer Copley's, Pontefract
St Werburgh's City Farm, Bristol
Swansea Community Farm, Swansea
Meanwood Valley Urban Farm, Leeds
Bath City Farm, Bath
Are you planning out your next holiday for 2023? You can book your holiday home directly with Pass the Keys.