I (Trudy) wanted to live on the Llyn Peninsula for years and I finally made the move 5 years ago! We originally rented our family home as a holiday let, so I'm very aware of all the many issues that can occur when living far away. So I decided to set up a cleaning company to look after holiday homes to provide a more bespoke service.
Donna joined me at the start-up as I'd met her through letting our family cottage. She has a wealth of knowledge in property management and is known for her excellent customer service within our own client base. A few of our clients had approached us with regards to organising the letting of their holiday home so when I saw Pass the Keys it was a perfect opportunity to be able to offer a complete end-to-end short letting service.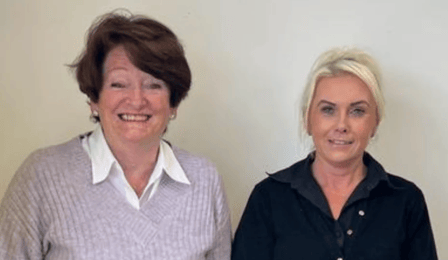 Short letting on the Llyn Peninsula (especially through AirBnB) is very popular as it's a major holiday destination for people from Cheshire, the Wirral and the Midlands, but many owners have not maximised the full potential of their homes and with the increased council tax imposed by the Welsh Govt on second homes this is now a great opportunity not to be missed. Using PassThe Keys optimised pricing systems the stress of running a short-term let is simply taken away. Pass The Keys has worked hard to perfect its systems and its relationship with platforms such as Airbnb, Booking.com, and HomeAway which will allow owners/hosts with increased publicity to maximise their potential income by increasing their occupancy rate.
Our aim is to maximise tourism in Wales which will in turn create more opportunities for employment for Wales and ensure this beautiful part of the world is showcased to a new audience.
If you have a property on the Llyn Peninsula and are interested to find out how much you could earn as a short-let host through Airbnb, give Pass the Keys Llyn Peninsula a call on 07887 923002. You can also visit our website and get a quote on how much your property could earn through short-letting. Simply visit www.passthekeys.com/llyn-peninsula.