From July 2023 the renowned name in the UK's short-term letting industry continues its expansion into the Spanish market and adds Valencia to its list of cities. We are excited to offer our unique short let management and hassle-free services to property owners in this beautiful Spanish city, for owners who are looking to maximise their property rental yields in a rapidly growing market.
Could you tell us a little bit about yourself?
I have previously worked for large multinationals as a finance executive for most of my career. However, I also invested in property in Valencia shortly after the financial downturn in 2008, and had managed them as AirBNB properties for a number of years. I managed those properties remotely whilst still living in Amsterdam, but when I moved down to live in Valencia full-time six years ago, it became clearer to me how much easier it was to manage them when you're in-country and you can offer a far superior service to your guests.
My focus is centred around offering a high end experience and service level to all my guests.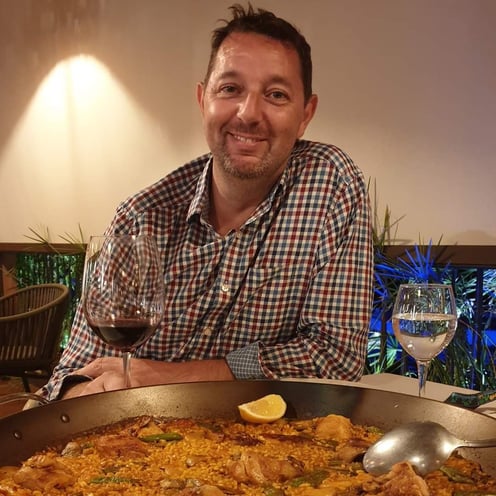 What is so great about Valencia?
Valencia, whilst ranked the third largest city in Spain, it's much smaller than the likes of Madrid and Barcelona. It's a youthful, vibrant and multicultural city with a wonderful blend of things to do for families, couples and friends alike. A destination that easily lends itself to travellers who want either a short city break, or a longer vacation with a mix of beach and city exploration. Valencia is home to paella, has its own wine region just a short drive away, and a multitude of places of natural beauty for those who love hiking, rafting, biking and the great outdoors in general. It's no wonder that the city has been crowned #1 in the "Best City to Live" according to Forbes magazine.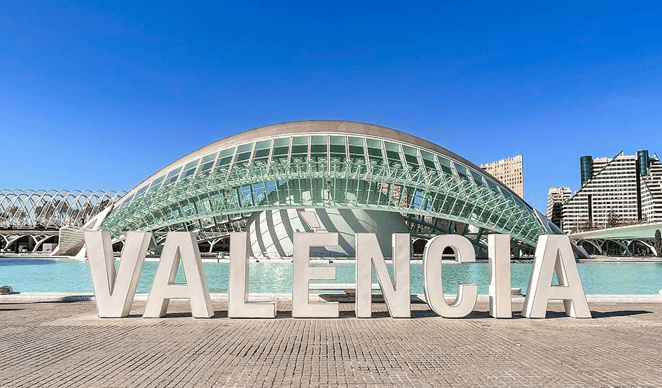 Why did you choose to start a Pass the Keys® Franchise?
My main reason for joining the Pass the Keys franchise was to change tack and work for myself. Having extensive experience in the short-let market myself, especially the pitfalls of remote management, I feel that my talent and skill sets are perfectly suited to helping other property owners maximise their yield, whilst offering great experiences to guests visiting this fantastic city. After researching Pass the Keys I realised that the Pass the Keys model provided franchise owners with a proven business model, access to unrivalled technology solutions and a network of support that would ensure the best potential to maximise rental income for owners and the ability for me to grow and scale my business, in a shorter time than imagined.
Additionally, Pass the Keys places a strong emphasis on providing exceptional guest experiences and customer service, which is reflected in their positive reviews, outshining similar competitors within this field. It felt like an opportunity I could not let pass.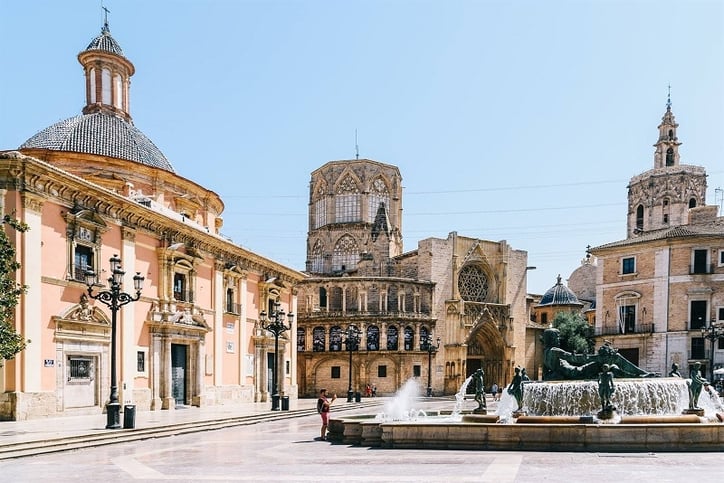 What do you think Pass the Keys® can bring to the short-let market in your area?
I believe Pass the Keys can bring a comprehensive and professional approach to the short-let market. Their full-service management of your property, including listing creation, pricing optimisation, guest communication, as well as cleaning and maintenance of your properties, simply removes all of the hassle and stresses associated with running a short-let business.
Pass the Keys also manages the entire guest experience, from booking to check-out, which provides a streamlined and consistent experience for both guests and hosts. There is also 24/7 guest support ensuring any issues or concerns are addressed quickly and effectively. Pass the Keys ® ️utilises a range of marketing channels to maximise your property's exposure to ensure a high occupancy rate, as well as pricing algorithms to optimise your rental income. All of which will support the highest possible return on your investment.
Unlike other short let competitors, Pass the Keys provides hosts with a client Portal platform, which allows you to access your property's booking and financial information, and track its performance from anywhere, anytime, and on any device.
How did you hear about Pass the Keys®?
I first heard about Pass the Keys through an online advertisement that I came across. When I enquired further, I was convinced that the values and objectives of the company and myself were aligned and I was very impressed by the vision for the future, and the tools and capabilities on offer. They had a proven business system to support franchisees, as well as world-class technology solutions to manage vast quantities of properties. All of this made it clear to me that this was the right choice for my new business venture.
If you have a property in Valencia and are interested in how much you could earn on the short-let market, contact Pass the Keys® – Valencia:
Call: +34 911 67 07 49
Visit: https://www.passthekeys.com/valencia
Email: claython.pender@passthekeys.com