Pass the Keys has finally come to Torbay and Totnes. Otherwise known as The English Riviera and the Real World Narnia, that Totnes is twinned with, you'll find the most glorious Torbay coastline and quirkiest Totnes market town experience you could imagine.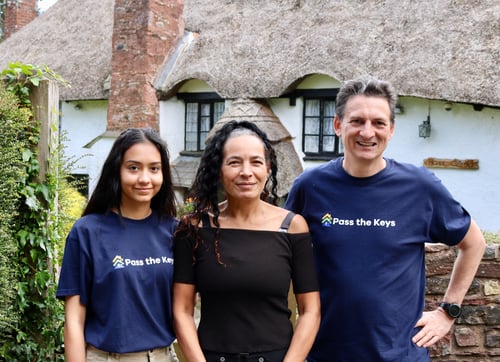 Pass The Keys will take the stress away from all property hosts and 100% manage their short-term holiday lettings for a hassle-free hosting experience!
Being English Riviera locals we wish to fly the flag proudly (and our beaches have got more than enough blue flags to fly) after having built up and managed a very successful holiday business in Thailand. There's no better place to be proud of than home, and in Torbay and Totnes we have certainly got good reason to be.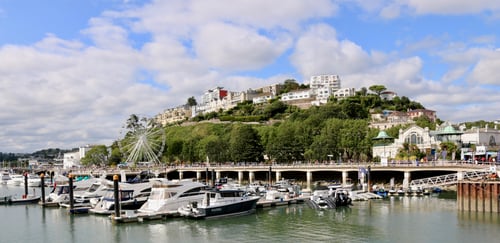 Can you tell us a bit about yourselves?
I'm Danny, the Director, and I am from Torquay, the Jewel in the Crown of the English Riviera; Jasmine, my daughter, is looking after the finance and marketing; and Leah, my sister-in-law and our Operations Manager, is organising our day to day activities. I should also mention my brother, Matt, who is taking care of our photography, social media and all things artistic and inventive as well as our IT.
What drew you to partnering with Pass the Keys?
We were drawn to Pass The Keys as, frankly speaking, we were looking to get more than we were getting from our long term lettings as there really is a low top end in that market. When we came across Pass The Keys, the systems development, technology and real hassle-free letting management for hosts seemed amazing. Then when we realised they were looking for partners in the Torbay/ Totnes area it was a no brainer. Pass The Keys is one of only three UK Airbnb partner co-hosts, and actually the number 1, the biggest of the three and still growing at a huge rate. Now we have joined it seems better than we had even dared to hope.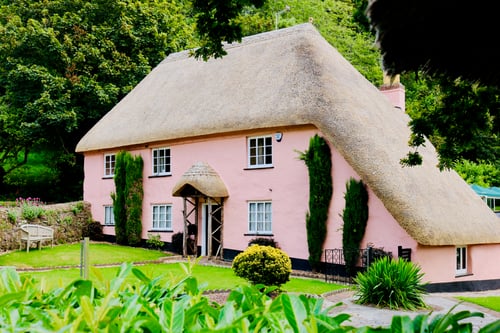 Why are Torbay and Totnes good for short-letting on platforms like Airbnb?
Torbay, with its famous coastal towns of Torquay, Paignton and Brixham, is obviously perfect for the holiday cottage home lettings market, being one of the most popular holiday areas in the country with its natural beauty and abundance of things to do. Totnes is also ideal for short-letting cottages and homes on platforms like Airbnb as a picturesque, country market town that has a real affinity with anything that is healthy. There are simply more health food shops, retreats and arts and crafts activities than you could possibly imagine.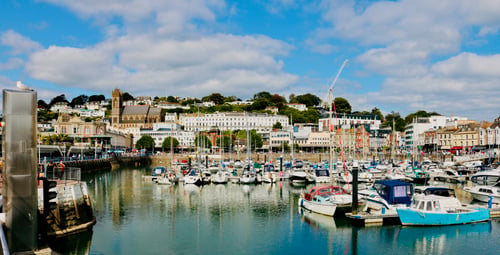 Why do Torbay and Totnes need a short-let management company like Pass the Keys?
So why do Torbay and Totnes need a short-let management company like Pass the Keys? Well, for just the reasons we did! To get the absolute most in terms of financial returns from your properties whilst having the absolute least in terms of worries and hassle. That's because with Pass The Keys systems, technology and industry expertise and our hard work and local knowledge we have the perfect combination.
What is your top tip for homeowners short-letting their property on sites like Airbnb?
Our top tip for short-letting homeowners is to take out the clutter and add that special something to make guests want to stay with you rather than anywhere else. Does anyone fancy a barbecue or a dip in the hot tub?
There has never been a better time to short let property or holiday let property in Torbay and Totnes. Tourists and travellers are changing their ideas of holiday accommodation and are looking for a more private environment than hotels and guest houses and want their own full facilities. Pass the Keys Torbay and Totnes short term and holiday lets total management service allows you to make the most from your property and takes away all the hard work that goes with it.
If you have a property in Torbay or Totnes and are interested in finding out how much you could earn as a short-let host through Airbnb, give Pass the Keys Torbay & Totnes a call on +44 (0)1803 926073. You can also visit our website and get a quote on how much your property could earn through short-letting. Simply visit https://www.passthekeys.co.uk/torbay/