After six years of huge nationwide success, Pass the Keys has now arrived in the Cotswolds.
As the UK's leading professional short-term letting management service operating in over sixty locations, we are excited to open our Cotswolds office and provide a stress-free solution for local property owners in this fast-growing market.
Since being founded in 2015, Pass The Keys has worked with thousands of property owners offering a superior end to end service renting out their properties on platforms such as Airbnb, establishing exclusive 'professional co-host' status.
The Managing Director of the Cotswolds business is Tim Griffiths. With a background in Finance and over twenty years in the property industry, including seven years, running his own short term let portfolio, Tim has a wealth of experience and local knowledge required to provide a first-class service to hosts and guests alike. Here we get to know a little more about him and why he chose to work with Pass The Keys.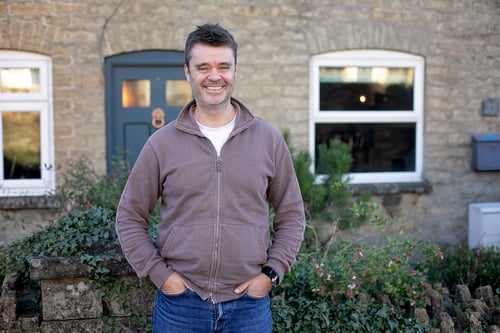 Tim, can you tell us a bit about yourself?
Hello, my name is Tim. I moved to the Cotswolds a number of years ago, having got married in one of the picturesque market towns! My wife, Lucy, is born and bred in the Cotswolds, and we have a little boy, Ben, who is obsessed with tractors, preferably red! Having spent a number of years previously in Edinburgh and London, it has been wonderful to move here enjoying the change of pace and everything the Cotswolds has to offer!
I love the friendliness of the area and enjoy getting involved in local activities, for example, open water swimming at the Cotswold Lakes, my son's football team, as well as trying out various cycling and walking routes…..hopefully with a country pub along the way!
What drew you to partnering with Pass the Keys?
I have prior experience in running my own short term holiday let property portfolio. When I came across Pass The Keys, I thought it was an excellent opportunity to leverage their expertise, market-leading technology and exceptional track record, with my own extensive experience of being an Airbnb Superhost for a number of years. Pass The Keys attention to detail, exemplified by their 24/7 operations, is second to none and I was instantly convinced we could deliver a service, we would both be proud of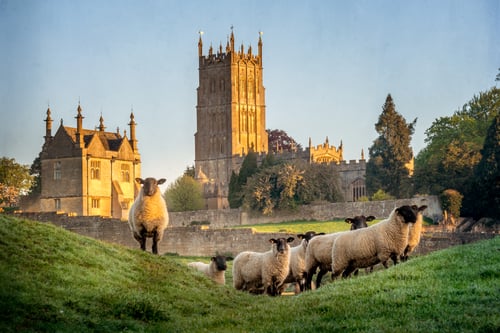 Why are the Cotswolds good for short-letting on platforms like Airbnb?
The Cotswolds is an all year round holiday destination, that attracts 38 million visitors per year, and that number is only going to increase with the continued boom in "staycations". Visitors are becoming more discernible and want to immerse themselves in the local area, enjoying home comforts in beautiful surroundings.
A holiday in the Cotswolds has something to offer everyone. It is the largest Area of Outstanding Natural Beauty in the UK, with guided walks, riding and cycle trails, offering amazing views and an abundance of wildlife. It is home to some of the most picturesque villages and bustling market towns, which are built from ancient honey-coloured limestone.
If you are looking for a change of pace, there is the Cotswold Water Park, just outside Cirencester. It is an area of over 40 square miles and 180 lakes, and offers a range of activities for all ages, such as sailing, paddle boarding, horse riding, golf, angling or just hanging out on the beachfront!
Why does the Cotswolds need a short-let management company like Pass the Keys?
Pass the Keys will enable property owners to maximise their revenue by advertising their property on over 40 sites, including Airbnb and Booking.com. The end to end service provided, from marketing the property to ensure the property is professionally cleaned ahead of the next guest, as well as a dedicated 24/7 guest support gives the owner a hassle-free property management service.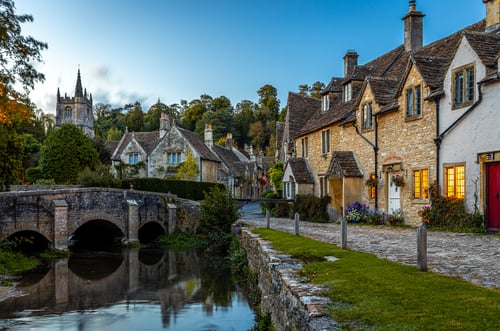 What are your top tips for homeowners short-letting their property on sites like Airbnb?
Whether your property is a cosy two bedroomed cottage or a lake-side apartment, the number one tip must be to present your property as well as you possibly can! Of course, that means ensuring the property is cleaned to a high standard, but also thinking about the furnishings; are they tasteful and in keeping with the type of property. Ensure the property is not cluttered; less can definitely mean more in this instance!
Also, have a think about what makes your property a point of difference from other properties listed in the area. Is there some unique feature in the property, how well is your garden or outside space maintained?
And finally….ensure you have professional photographs taken of your property and take your time writing the property description. These two points are tremendously important in helping you stand out from the crowd and helping you to generate excellent short term let returns.
If you have a property in the Cotswolds and are interested to find out how much you could earn as a short-let host, give Pass the Keys Cotswolds a call on 01285 704409.
You can also visit our website and get a quote on how much your property could earn through short-letting. Simply visit www.passthekeys.co.uk/cotswolds.