We are Tom & Rachael, a recently engaged couple from Henley-on-Thames, and we are very excited to embark on a new journey together with Pass the Keys!
Tom has lived most of his life in the Henley area of South Oxfordshire, and Rachael grew up near Wantage, nestled conveniently on the opposite side of the region. With the area on our doorstep, we have a good knowledge of the historic market towns and the beautiful rolling countryside that surround them.
Tom's career history has been focused on high-end residential property development, and in the past, he has been involved in the growth and operational management of small property businesses. Over the last 15 years, Rachael has worked in Field Marketing as a Client Account Manager, building relationships with key decision-makers and managing national field teams.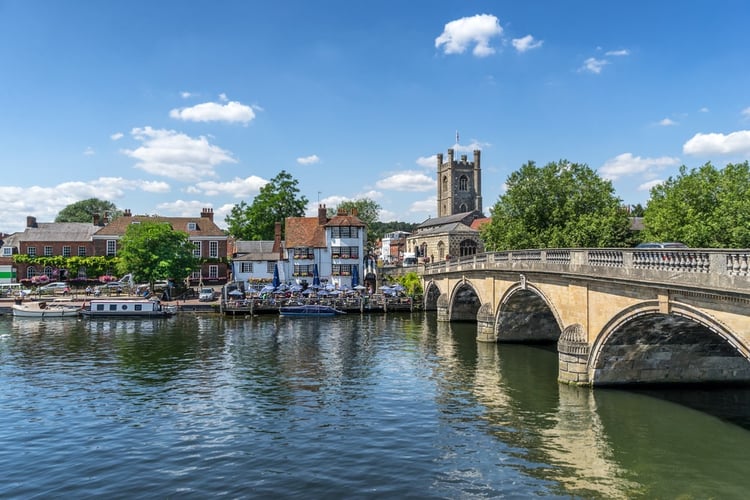 South Oxfordshire is a fantastic staycation destination with around half the region designated as an Outstanding Natural Beauty Area. Whilst visiting the area you may find yourself wandering through the streets of one of the notable historic market towns; Henley-on-Thames, Abingdon & Wallingford, to name a few, or cheering on the rowers whilst sitting on the banks of the Thames at the world-renowned Henley Royal Regatta, or even visiting some of the wineries and vineyards that are scattered through the Chiltern Hills, which now grow, harvest and produce some of the market leading English sparkling wines. With all that on offer and lots more, we are fortunate enough to have an excellent selection of beautiful homes to stay in whilst in the area, from country houses steeped in history to stylish high-street apartments. These properties, within their own right, are a good enough reason to visit South Oxfordshire.
Having owned several buy-to-let properties ourselves, we understand how time-consuming the process of property management can be. This for us is how we know how valuable the Pass the Keys service is. Providing an all-encompassing service for both the host and guest is fundamental for a successful short-let property. Allowing the host, if they wish, to be fully hands-off but still have complete peace of mind that their property is under close management, and their guests' needs are being supported, enabling them to have an enjoyable stay.
The investment in and development of Pass the Keys technology is clear, and it makes for a hassle-free and efficient journey for all stakeholders involved, including the host, guest and service providers. The award-winning fully managed Pass the Keys service includes:
Property performance dashboard
Professional linen & cleaning (with photos)
Hotel quality consumables
Dedicated local Account Manager
Professional listing creation & photography
We are thrilled to be able to offer this service in South Oxfordshire, and we look forward to providing hosts and their guests with an exceptional experience!
If you have a property in South Oxfordshire and want to find out how much you could earn as a short-let host through Airbnb, give Tom and Rachael, Pass the Keys South Oxfordshire a quick email at south-oxfordshire@passthekeys.co.uk. You can also visit our website and get a quote on how much your property could earn through short-letting. Simply visit www.passthekeys.com/south-oxfordshire.