Launching just in time for the UK's "Staycation" boom, Pass the Keys is already the country's leading Airbnb management service and is now coming to Portsmouth. Servicing from Warsash to Emsworth and everywhere in between, Pass the Keys offers a unique end to end short let management service allowing you to maximise on the value locked in your property.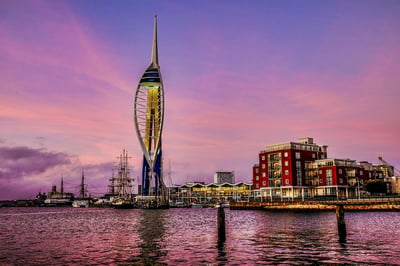 Founded in 2015 as an innovative tech start-up, PTK burst onto the holiday let management scene and has seen phenomenal growth as an Airbnb cohost, despite the pandemic. Working with hundreds of property owners nationwide and hosting thousands of guests every year, PTK has quickly become the industry leader of Airbnb property management companies, and its star is certainly on the rise.
With the domestic travel market set to receive an unprecedented boom in 2021, there has never been a more opportune moment to put your property on the holiday let market. PTK will effectively market your property, using sites such as Airbnb, booking.com and other platforms. Their full-scale operation covers everything; from creating a great online listing complete with professional photos, managing all guest communications with their 24-hour guest service team, providing Airbnb cleaners, hotel quality linen and fresh amenities. Their customer care and attention to detail mean that properties managed by PTK are never empty for long.
We've interviewed Amy to find out more about her and her plans for Pass the Keys Portsmouth.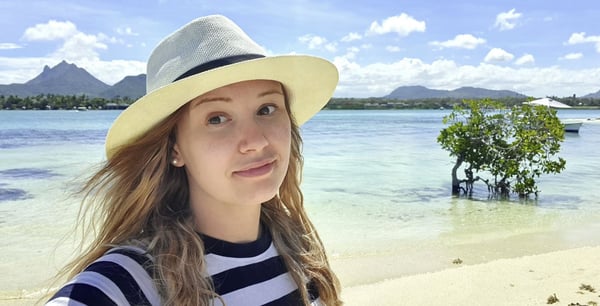 How did you become a PTK cohost?
Portsmouth has always been my home and property has always been my passion, from buying my first fixer-upper fresh out of university, to completing my own self-build. Following a successful career in Marketing which progressed to operating several local businesses, the time came to launch my own company and become a cohost. Given my extensive knowledge of properties in the local area and my passion for the market, Pass the Keys was a natural fit. Having put my own properties on Airbnb over a very busy few months back in 2016, I had first-hand experience of how lucrative short term letting could be.
What I had failed to appreciate, was the sheer volume of work required to make these bookings a reality. From cleaning, laundering the linen and making the beds – it was hardly the easy money that I'd assumed it would be. Struggling to juggle guest changeovers, the cleaning and guest meetings with my full-time job was a task doomed to failure. Something had to give.
With a heavy heart, I decided to put my property back on the long let market. There was no holiday let management service in the area that could manage my properties for me, so I kissed goodbye to high paying contractors, business travellers and those oh-so lucrative summer bookings. I considered starting my own independent short let business, but quickly realised this required a level of technology and support which I simply didn't have. One day, I saw an advert from PTK who were recruiting a partner from the local area and I jumped at the opportunity. This was exactly the kind of business I had been looking to start. The rest is history, and here I am as a new Airbnb cohost and franchisee!
Why is Portsmouth an ideal location for the short let property market?
In my opinion, Portsmouth is a great location for this increasingly popular new style of holiday property rental. On average, over 10 million people visit Portsmouth each year (2020 excluded!) But wait a minute, Portsmouth is relatively small, and that is a huge number of people, where are these visitors staying? There are few large hotels in the area, and besides, most people prefer to stay in private, comfortable, fully equipped accommodation where they can relax in their own living room and kitchen. Covid has fanned the flames of this trend, and with the necessity for social distancing, people don't want to share facilities and hotel breakfast buffets with others.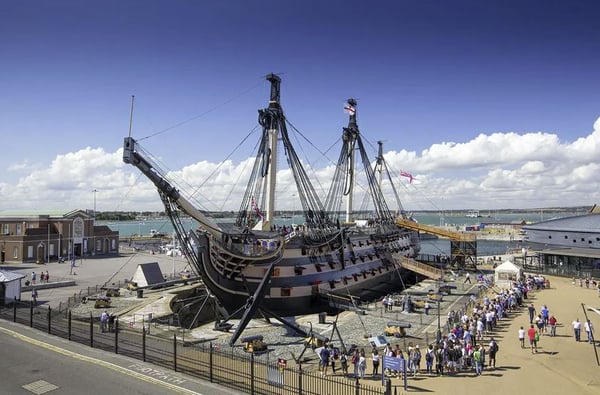 Demand is high and currently outstripping supply so now is the time for locals to benefit and get involved in short term holiday letting. From student houses that are desolate over the long summer months, naval personnel leaving homes empty for six months of the year or people who decide to rent their home out for money; there is plenty of opportunity for every kind of homeowner in possession of a good quality property.
Along the coast, other seafront locations including Hayling island, Lee-on Solent, Gosport, and Emsworth are also home to properties that are ideally suited to the holiday let market. Even larger properties in locations you would not expect such as Cosham, Fareham or Waterlooville, there is a demand for short term rentals. Families in between house purchases, NHS staff and people visiting family and friends are just a few examples of the types of guests who would love to stay in your property.
Why do I need an Airbnb management company?
Holiday home management is a deeply time-consuming, hands-on affair. It can take up to forty hours a month to manage a property well enough to attract regular guests. There are so many different elements to factor in; deep cleaning the house, changing bed linen, managing bookings, marketing the property online, communicating with potential guests, dealing with guest queries etc. PTK's technology and innovation allows us to manage your property smoothly and successfully, so you can relax, safe in the knowledge that your property is fulfilling its potential. Not only do we ensure you get more visibility on various platforms, we utilise a pricing algorithm to determine the best price per night and ultimately create more bookings for your property.
Moreover, by using PTK connect, owners can monitor their properties remotely, and receive photo updates after every visit for peace of mind. PTK's financial reporting is at your fingertips so you can keep tabs on profit at any given moment and monitor all future bookings. Hotel standard linen, and high-quality properties attract respectable and high paying guests; so you can rest assured that your house will be in the best possible hands from start to finish.
As we enter spring, people are desperately looking to book a seaside "staycation" getaway for the months ahead. Even if you are new to the short term letting industry, we are always looking for good quality, well equipped and beautifully kept properties in all postcodes from PO1 to PO17.
If you are interested to find out how much you could earn as a short let Airbnb cohost, give Amy at Pass the Keys Portsmouth a call on 02393 870 953 or drop her an email at amy.duff@passthekeys.co.uk. You can also visit our website and get a quote on how much your property could earn through short letting. Simply visit passthekeys.co.uk/portsmouth.