Pass the Keys, the renowned name in the UK's short-term letting industry, has now expanded its services to North Kensington area. We are excited to offer our unique short let management and hassle-free services to property owners in the area who are looking to maximise their property rental yields in a rapidly growing market.
Meet our new Franchise owner, Remi!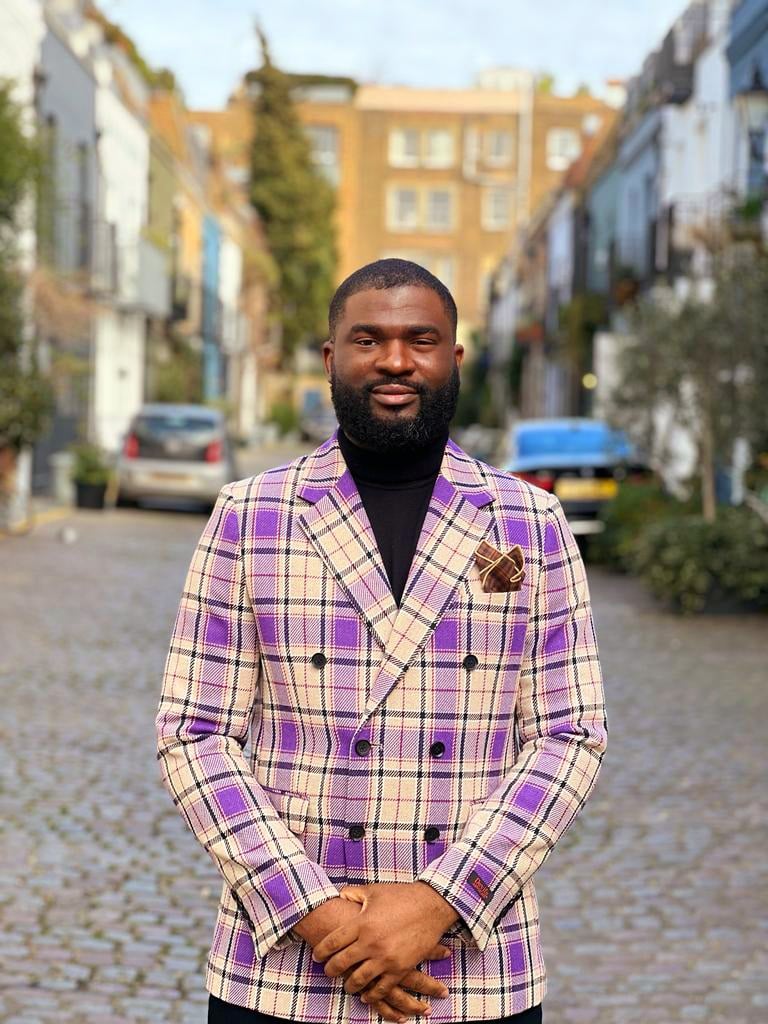 Could you tell us a little bit about yourself and your working life?
My name is Remi and I am thrilled to be the newest addition to the Pass the Keys® family. I have obtained 15 years of experience in various positions, ranging from customer service, sales and marketing, to project management within the pharmaceutical industry. I am therefore no stranger to understanding customer needs and delivering exceptional service.
After leaving my corporate background, I decided to take the plunge and fulfil my dream of becoming self-employed within the property and hospitality industry. Initially, this began within the short-let property management as an Airbnb host, which gradually acquired Superhost status, with a 4.9-star rating. Two years ago, I then branched out into managing my own letting and real estate business, which remains an ongoing venture.
Why did you choose to start a Pass the Keys® Franchise?
My main reason for joining Pass the Keys franchise is to expand our existing property management business. After researching about Pass the Keys and doing due diligence with a friend of mine, we realised that the Pass the Keys model provided franchise owners with a proven business system, access to a network of support, and technology solutions to streamline operations. Therefore, giving the best potential to maximise rental income and the ability for us to grow and scale our short-let business, in a shorter time than imagined.
Additionally, Pass the Keys places a strong emphasis on providing exceptional guest experiences and customer service, which is reflected in their positive reviews, outshining similar competitors within this field.
What do you think Pass the Keys® can bring to the short-let market in your area?
I believe Pass the Keys can bring a comprehensive and professional approach to the short-let market. their full-service management of your property, including listing creation, pricing optimisation, guest communication, as well as cleaning and maintenance of your properties, simply removes a lot of the hassle and stressors associated with running a short-let business.
Pass the Keys also manages the entire guest experience, from booking to check-out, which provides a streamlined experience for both guests and hosts. There is also 24/7 guest support ensuring any issues or concerns are addressed quickly and effectively. Pass the Keys®️ utilises a range of marketing channels to maximise your property's exposure to ensure a high occupancy rate, as well as pricing algorithms to optimise your rental income. All of which will support the highest possible return on your investment.
Unlike other short let competitors, Pass the Keys offers hosts a client Portal platform, which allows you to access your property's booking and financial information, track its performance from anywhere, anytime, and on any device.
Would you like to say a few words about your new business venture?
As the new owner of Pass the Keys®️ North Kensington, I am excited to bring my passion, expertise, and professionalism to the Pass the Keys. With a strong background in the hospitality industry, I am excited to leverage my skills and experience to provide exceptional service to both hosts and guests. I believe that this venture represents a long-term investment, providing me with endless opportunities to grow, scale and succeed in the industry.
While I acknowledge the hard work and dedication required to achieve success, I am entering this venture with great optimism and a commitment to providing the highest level of care and service to my hosts. I am eager to collaborate with property owners in the North Kensington area to maximise their rental income and ensure a stress-free experience.
How did you hear about Pass the Keys®?
I first heard about Pass the Keys through a close friend of mine, who was doing some research on franchise opportunities within the property industry. Their own trajectory with Pass the Keys came highly recommended and it convinced me to look into the company further for myself, via my own research. Put simply, I was quite impressed by what I found. They had a proven business system to support franchisees, as well as world-class technology solutions to manage vast quantities of properties. All of this made it clear to me, that this was the right choice for my new short-let property venture.

If you are a property owner in North Kensington, Pass the Keys can help you maximise your rental income and provide a superior guest experience. Get in touch with us to find out more about our services and how much you could earn as a short-let host through Airbnb, give Pass the Keys North Kensington team a call at 0204 538 4679. You can also visit our website and get a quote on how much your property could earn through short-letting. Simply visit https://www.passthekeys.co.uk/london/