Expanding into beautiful North Devon, Pass the Keys offers a full end-to-end property management service for homeowners wishing to maximise their earnings in the short-let market.
We are one of the few companies out there that offers a comprehensive property management service. We take care of everything: from advice on presenting your property, to professional photography and listing your property on the most popular short-let booking platforms. We handle all the guest communications (before, during, and after their stay) – and we even clean up after guests!
Pass the Keys North Devon is owned and operated by Matt and Natalie Ray and covers the idyllic hotspots of Croyde, Braunton, Woolacombe, Ilfracombe, Barnstaple and everywhere in between. All you need to do is: Pass the Keys to the short letting experts!
We interviewed Matt and Natalie to find out more...
Can you tell us a bit about yourselves?
Hi, we are Natalie and Matt, and we are working together on our first full-time joint venture together, pooling our knowledge of hospitality, operations and events to provide a first-class and personal lettings business to North Devon.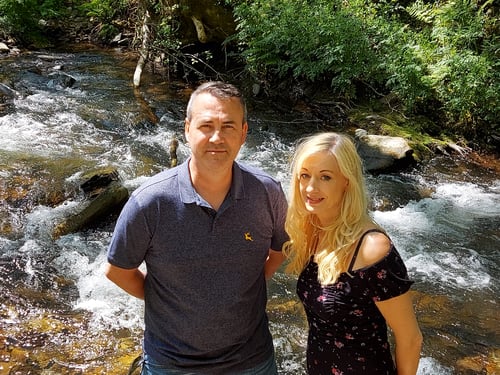 What drew you to partnering with Pass the Keys?
During lockdown, we agreed we wanted to become self-employed again. After a lot of brainstorming, research and consideration, we decided that Pass the Keys not only ticked all the boxes but crucially matched our values too.
The digital technology used by Pass the Keys provides complete transparency between the manager and the homeowner regarding their bookings, finances and security. It also means that communication is seamless. At the fingertips of every owner is a very user-friendly app, showing their property details, from the bookings and the revenue status to the guest history as well as photos of the latest clean.
Unlike other competitors, Pass the Keys not only allows the homeowner to book their property for personal use but also never ties customers down into onerous contracts. What this means, is clients stay with us because they are happy and not contracted to!
Why is North Devon good for short-letting on platforms like Airbnb?
North Devon continues to boom, thanks to the UK's staycation culture that has thrived due to many factors including Brexit and Covid. Thanks to the global popularity of sites like Airbnb, short letting is no longer a seasonal affair.
This is a great opportunity for property owners to capitalise on 'the new normal', especially given the rise of 'the digital nomad', professionals who choose to work from anywhere with a different view!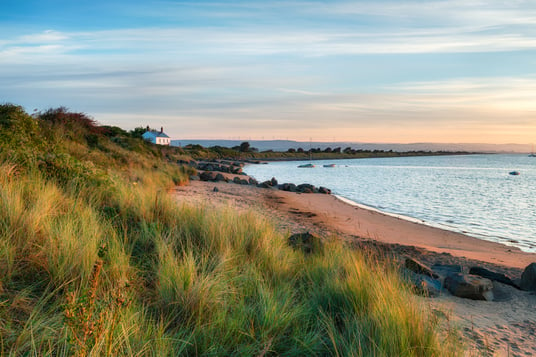 Why does North Devon need a short-let management company like Pass the Keys?
Not many companies in Devon offer a true end-to-end management service like Pass the Keys do, and no others have the prestigious Airbnb Professional Co-Host status.
We are a new type of property management company, being the locally run partner of a national, growing company, with a tailored and hassle-free management solution that allows homeowners to maximise their greatest asset - their property.
To find out more about choosing the right property management service, check out this blog post!
What are your top tips for homeowners short-letting their property on sites like Airbnb?
Remember you are marketing a holiday experience and not your home, so declutter and keep it simple, freshen up the decor if required and use a professional to photograph the property. We are more than happy to help with this.
Also try and imagine you or a family member of a different generation are the guests, what would you want and expect. By ensuring the property is well cleaned, well maintained and well equipped, you will keep your guests and your revenue happy.
If you have a property in North Devon and are interested to find out how much you could earn as a short-let host through Airbnb, give Pass the Keys North Devon a call on 01271 445565. You can also visit our website and get a quote on how much your property could earn through short-letting. Simply visit: https://www.passthekeys.co.uk/north-devon