Pass the Keys, the UK's leading short let management service, are now offering our services to property owners in North Ceredigion to help make managing their short-term lets efficient and hassle-free.
Since we were founded in 2015, London-based company Pass the Keys have worked with hundreds of property owners across the UK, through sites such as Airbnb and Booking.com to host thousands of international and domestic guests.
As the demand for short-term lets is rising significantly in North Ceredigion, there is an increasing demand for professional support and services to help manage these properties.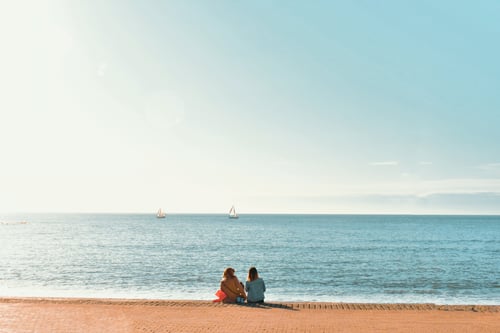 Pass the Keys is a new kind of property management company, and full-service operation, created specifically to give homeowners the ability to maximise their short-term rental income without any hassle. In a nutshell, we take care of everything: from advice on presenting your property, to professional photography and listing your property on the most popular short-let booking platforms. We handle all the guest communications (before, during, and after their stay) – and we even clean up after they have left.
Pass the Keys is proud to announce our latest partner Rose Maher.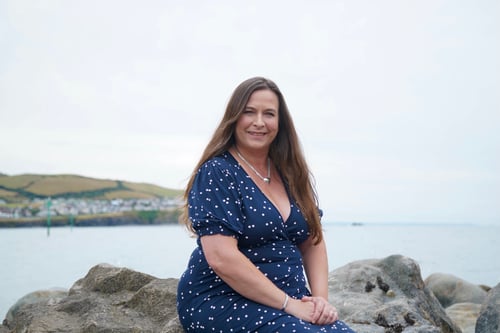 We caught up with her to find out why she's so passionate about the county and its growing short let industry
Can you tell us a bit about yourself?
I'm Rose and I live in a beautiful place called Borth, in North Ceredigion, Wales. I am married to Huw and between us, we have four daughters and two gorgeous French Bull Dogs. My mother of 88 also lives with us.
I have always loved property and have had my own portfolio of properties, both in the UK and abroad for over twenty years. This has provided me with a wealth of experience in short and long-term let management.
What drew you to partnering with Pass The Keys?
As is often the case with things that are just meant to be, it is being in the right place at the right time. My current job was being made redundant and I decided that while that was happening I would put my property on Airbnb. It was here that I found Pass The Keys. In all honesty, I had not previously heard of them but I was intrigued enough to find out more. So Pass The Keys kind of found me, but once it had I was extremely taken with its comprehensive management system, attention to detail, and simplicity for landlords.
Literally every aspect of letting has been dissected and carefully thought through to enable the journey for the guest and host to be as streamlined as it possibly can. Up to date software has been used to reduce time labour activities, coupled with support from a team of professionals at HQ. I'm really so impressed and excited to bring this opportunity to North Ceredigion.
The symbol of 'passing the keys' is what makes this company unique. It's more than a business, it's about trusting a company to do its utmost to eradicate any unforeseen eventuality, so it doesn't really matter if you live close to the property or not. We will ensure that your property is managed with the care and consideration we would give our own.
Why is North Ceredigion good for short-letting on platforms like Airbnb?
We are all becoming more adventurous when we book holidays. Travel agents have left our High Streets and most holidays are now found and booked online. Airbnb brought a new way to go on holiday that very much captured the essence of a 'home from home'. Short letting platforms have become extremely popular for all ages and continue to grow. I believe North Ceredigion is no exception to this. Having a platform such as Airbnb ensures that any property listed receives a high percentage of coverage all over the world, which in turn creates a higher percentage of bookings.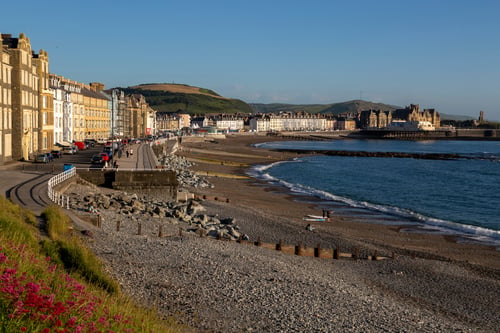 Why does North Ceredigion need a short-term management company like Pass The Keys?
North Ceredigion, like many other regions in the UK, has become very popular in recent times. As a nation, we have entered a new phase of the 'staycation' boom. We are travelling abroad less. There are a number of reasons that have contributed to this, not least Brexit and Covid-19, but also other environmental issues that have made us think more about how we travel and how far. I believe that while the current market is in extremely high demand because of current political restrictions; there is no indication of this trend depleting. We know that travel abroad is going to be more difficult for a while yet and this may open up a window for people who may have not previously thought of this lucrative business venture.
We know how busy it is at the moment and we can assume how busy the future is going to be. In most cases, this is too much work for an individual. I believe Pass The Keys to be an opportunity for hosts to make excellent profits without the hard work of managing guests, queries, cleaning, linen, inventories and maintenance. I do not know of any other company that offers this full end-to-end service.
What is your top tip for homeowners short-letting their properties on sites like Airbnb?
I would say that having a property that is clean, tidy and as minimalist as possible is key. Professional photographs can really emphasise this. For homeowners that also use their property for holidays, I would definitely recommend storage for their belongings. When you search on Airbnb, properties that represent the above usually are more expensive and have a higher percentage of bookings.
If you have a property in North Ceredigion and are interested to find out how much you could earn as a short-let host through Airbnb, give Pass the Keys North Ceredigion a call on 016545 57068. You can also visit our website and get a quote on how much your property could earn through short-letting. Simply visit www.passthekeys.co.uk/north-ceredigion/