Hi, we are Emma, Chris and Zoe who are the team of the independent estate agency Mo Move Newquay based in the beautiful coastal town of Newquay, Cornwall. In only 3 years, we have gone from strength to strength in sales and lettings and with the increase and demand of staycations in our area, it is a natural progression for us to introduce short term lettings into our business model and we are very excited to be partnering with Pass the Keys.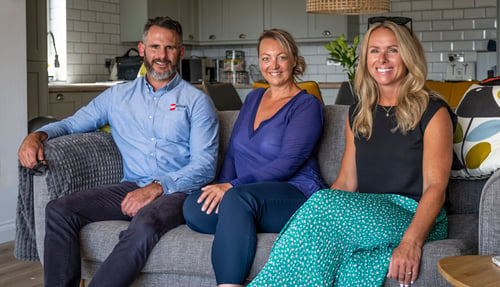 We're excited to have Newquay onboard, what drew you to Pass the Keys?
We immediately loved that the Pass the Keys platform offers technology that rivals no other, offering a transparent platform for not only ourselves but our suppliers and most importantly our hosts so everyone is on the same page. It's fabulous!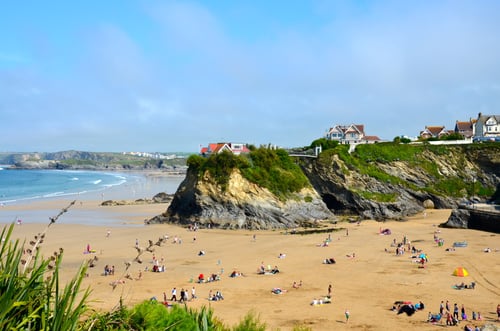 Why does Newquay need a short-term management company like Pass The Keys?
Professionalism, sheer professionalism!
The short term letting demand at present in both Newquay and Cornwall is huge, and the staycation market is booming which is great for our county and local businesses alike. Platforms like Airbnb offer owners the opportunity to self-manage, but it can certainly be a stressful experience for hosts going it alone! There is an abundance of management firms out there however there will now be one in Newquay that is able to host a property with the efficiency and technology that Pass the Keys provides and this excites us! Pass the Keys has done all the trial and error so you don't have to, and they have learnt from their mistakes to develop efficient working practices that are highly successful…. as we say, Pass the Keys… We do the rest!
What advice would you give to someone thinking of buying a property to use for holiday letting?
Treat your property as its own little micro-business! We appreciate that you may be buying a property for your own use from time to time, but ultimately our role is to maximise your income. Try your best to be flexible on your personal requirements, consider your guests' needs more and think of the return on investment overall. As well as being a host management company we are also an active and experienced sales agent. We are able to advise and help out by considering every aspect of purchasing your future holiday home and ensuring you are well informed on every aspect of holiday home ownership and there has never been a better time to purchase a holiday let in Newquay. Newquay has recently been named as one of the UK's most desirable places to holiday and it's not difficult to see why!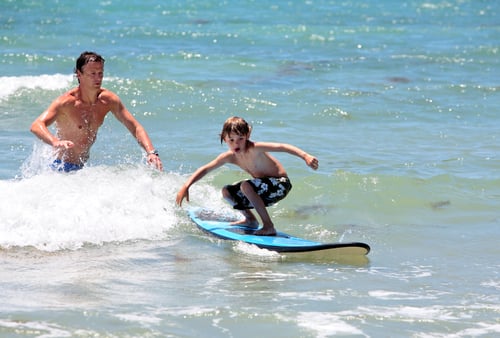 We are here in Newquay to not only provide you with the most efficient, transparent and modern short let management service but to pass on our wealth of knowledge on all aspects of owning a holiday home, from purchase to welcoming your guests safe in the knowledge that your property is well looked after, maintained and effectively marketed on the UK's leading market platform…. we've got it covered.
If you have a property in Newquay and the surrounding areas and are interested to find out how much you could earn as a short-let host through Airbnb & other multi-platforms, give Pass the Keys Newquay a call on 01637 808406. You can also visit our website and get a quote on how much your property could earn through short-letting. Simply visit www.passthekeys.co.uk/newquay.